#Love30: What Next
Momentum has been gained through the UN Global Road Safety Week for 30 km/h limits in urban settings. It is important that this momentum is maintained.
The Alliance will continue to support and mobilize NGOs for the #Love30 agenda in the runup to the Head of State meeting in 2022. We will do this using #CommitToAct as a vehicle and supporting other global pushes for low speed streets.
On 22 June 2021, we held a meeting with our NGOs, one month after the UN Global Road Safety Week, to talk about the impact of the week and discuss how to move forward.
Watch the recording here
Key points
Overall
It is important to keep pushing the 30 km/h message beyond the UN Global Road Safety Week to make change a lasting reality
Opportunities
A High-Level Head of State meeting will be held in 2022, probably in July: we have a year to secure commitments from countries that can be highlighted as progress and momentum at the meeting
The Global Plan is expected to be published in September 2021
The message is practical and specific: do you support 30 km/h limits or not?
The message lends itself well to many different alliances and people who don't consider themselves to be road safety people: climate, youth, health, the urban agenda, parents, and more
There are connections to other global agendas such as UN Habitat's New Urban Agenda, which is due for a mid-term review next year, and a UN climate summit scheduled for later in 2021
Catching the attention of policy makers in small cities can be a good opportunity
Speed can be an electoral issue: targeting candidates at city level to endorse 30 km/h was an effective strategy for Fundacion Gonzaga Rodriguez in Uruguay
Create positive jealousy: Adel Metni Foundation have found that municipalities have seen what they are doing and want to do the same
The need to shift transport modes (in Lebanon this has been prompted by a fuel crisis) has helped to demonstrate the case for 30 km/h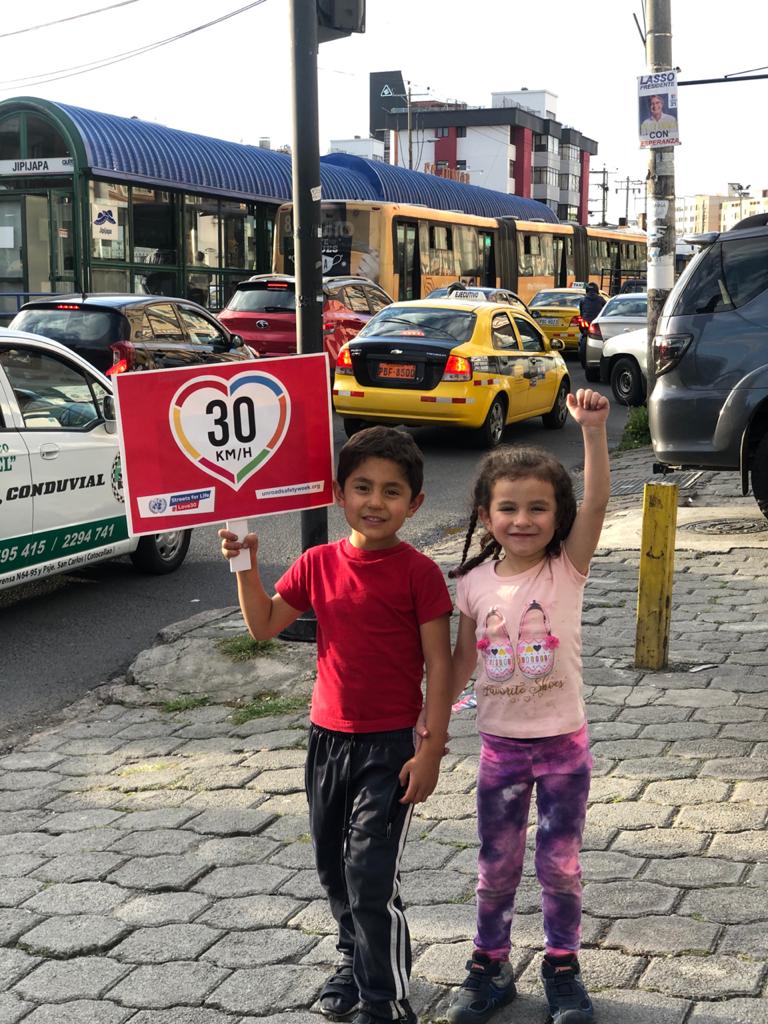 Needs
Build and expand alliances with other agendas. It isn't always necessary to address the issue from a road safety angle: 30 km/h could be one of the solutions to help achieve another agenda
Go back to the policy makers we engaged and especially those who endorsed the 30 km/h message and push for commitment and action
Action is needed at all levels: global, national, and local
Build evidence and practical achievements to show what is possible
Global organizations supporting the campaign need to capture the national and local pictures to present a global narrative and amplify what is being done. This is especially the case for low- and middle-income countries
Convince communities because when they are not convinced, politicians are afraid to act
Data is important to demonstrate the impact that 30 km/h streets are having on community, the environment, and the crash rates
We need private sector to work with us to support sustainable action
Policy advocacy must go alongside community engagement to help people understand why 30 km/h is so important
More resources to help your 30 km/h advocacy
Alliance Capacity Building Sessions
In the run up to the UN Global Road Safety Week, the Alliance has been running a series of capacity building sessions for NGOs to plan their campaigns.
Why #Love30
Read our series of articles on the case for 30km/h from experts from different fields.