#RethinkMobility for Women Walking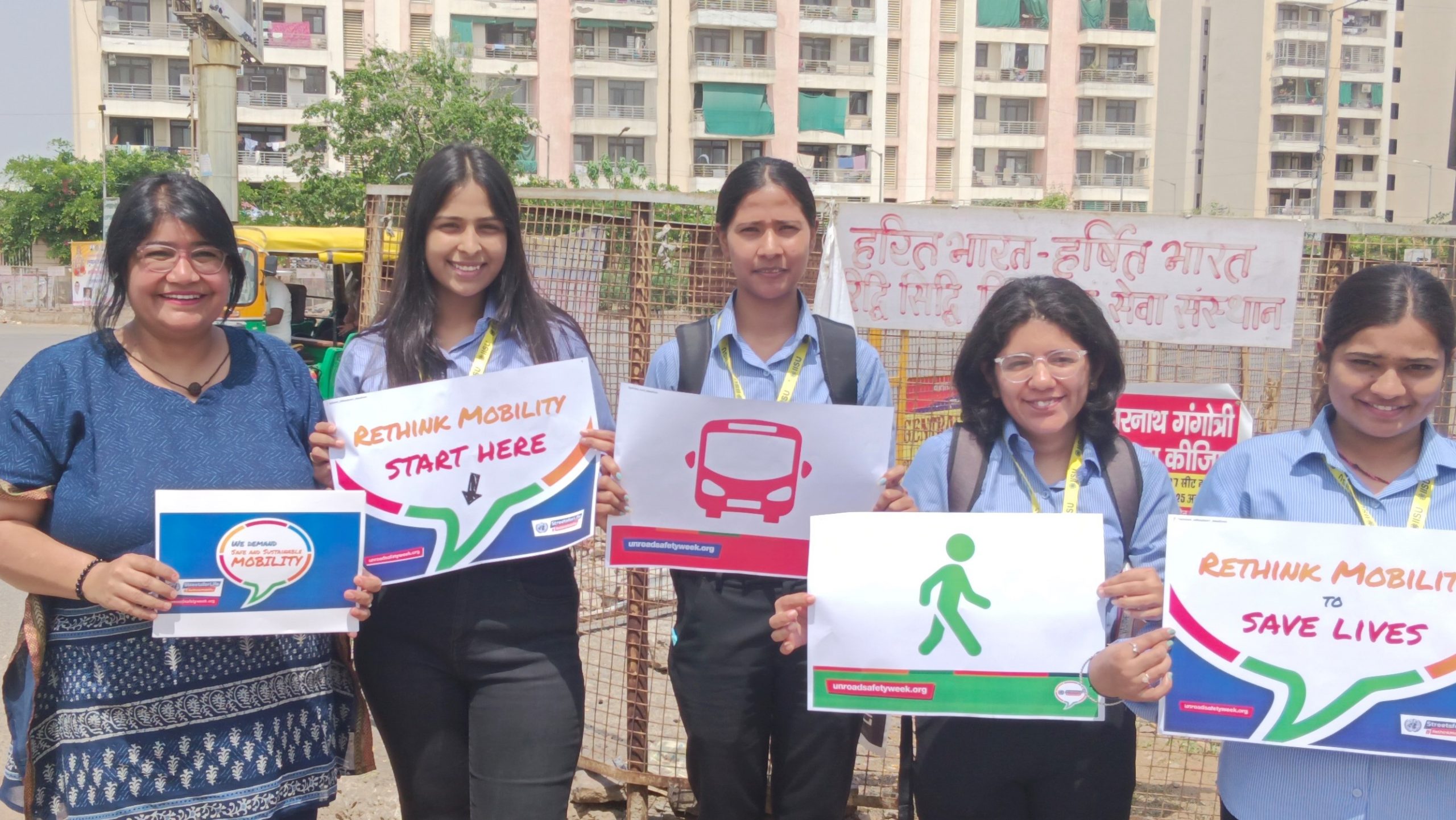 For UN Global Road Safety Week, Alliance member People's Trust Jaipur worked with female students at IIS Deemed To Be University, Mansarovar, to highlight to the issues faced by women walking in the city.
The NGO conducted a safety audit walk with female students, documenting the presence and absence of pedestrian facilities in the kilometer area around the university and the students' personal commuting experiences. Students were given an observation checklist and questions to be filled in based on their own personal observations during the safety audit walk.
People's Trust Jaipur organized a roundtable in collaboration with the university, and Rajasthan state road safety cell to present the findings of the safety audit walk to the Transport Commissioner in Rajasthan and other senior officials.
Prerana Arora Singh, CEO of People's Trust Jaipur used data from the Alliance Accountability Toolkit to demonstrate the level of safety of pedestrian facilities in the area and the economic benefits that could be achieved if pedestrian facilities were improved. The NGO requested the road safety cell to implement pedestrian facilities improvements, safe zones, enhanced enforcement, surveillance cameras and street lights on the audited streets.
The report has been submitted to the commissioner and the NGO will follow up to continue its push for progress.
---