PRESS RELEASE: SCAP Training in Balkan Cities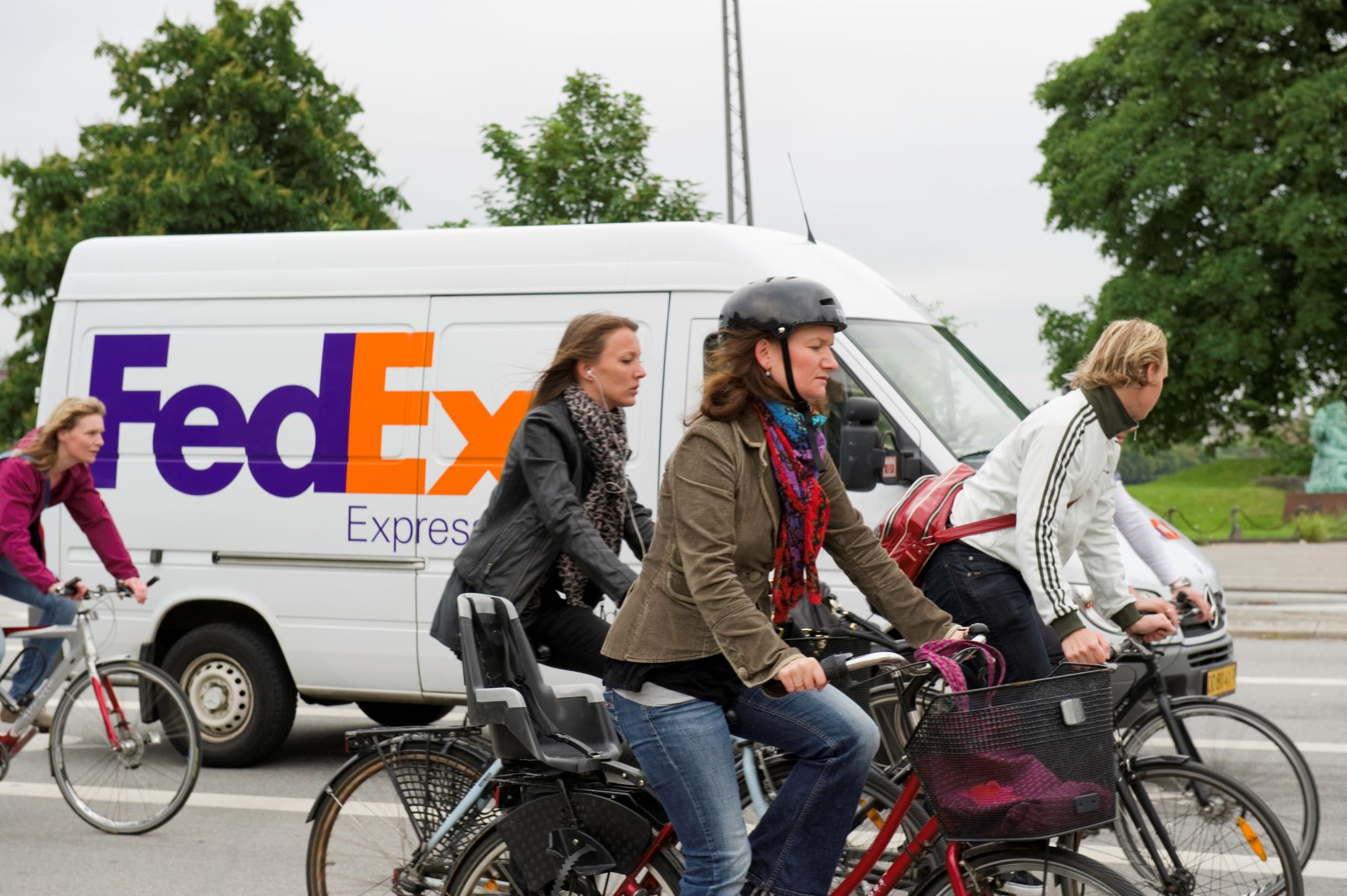 Equipping NGOs be at the Forefront of the New Normal
26 October 2020
FedEx Express Europe and the Global Alliance of NGOs for Road Safety (the Alliance) last week delivered milestone training sessions in three Balkan cities as part of their ongoing Safer Cycling Advocacy Program (SCAP).
The Safer Cycling Advocacy Program (SCAP) was launched by the Alliance and the European Cyclists' Federation (ECF) in 2019, with sponsorship from FedEx Express via a charitable grant. The two-year program promotes advocacy for cycling as a safe and sustainable means of transportation in Europe.
A comprehensive guide was published in 2019, compiling the best practices of the Netherlands and Denmark, as two countries with celebrated cycling cultures. The guide equips non-profit organisations globally with the information needed to effectively advocate in their local communities. It has since been translated into Bosnian, Croatian and Slovenian and tailored training sessions were held last week in Banja Luka, Bosnia and Herzegovina, Zagreb, Croatia, and Ljubljana, Slovenia as a continuation of the program.
"When FedEx Express Europe and the Alliance began shaping this program two years ago, we set out to improve road safety in order to accelerate the uptake of cycling. My hope is that the content of the SCAP guide becomes increasingly relevant as we inspire more people to get on their bikes – because sustainable is nothing if it is not safe," said Rock Sherman, Vice President Road Network Europe, FedEx Express.
A new UN Resolution specifically encourages Member States to adopt, implement and enforce policies and measures to actively protect and promote pedestrian safety and cycling mobility, with a view to also improving road safety and broader health outcomes.
"The SCAP training equips NGOs and civil society to build the case with their local authorities for policy development, enforcement and investment in road infrastructure changes that will improve both the safety and the perceived safety of cycling. Advocacy for cycling and other non-motorized transport is an essential way that we can play our part in achieving the SDG and UN Resolution target to reduce road deaths and injuries by 50% by 2030," said Lotte Brondum, Executive Director of the Alliance.
"Cycling is increasingly regarded as an environmentally friendly alternative to emissions-producing vehicles, so the need for this project just keeps growing. The pandemic has increased public interest and government support for cycling in many European countries, so it's important we harness this momentum and make conditions right for road users to take up cycling in communities across Europe," said Ceri Woolsgrove, ECF.
Initially delayed by the COVID19 pandemic, the format of the training sessions was adapted to be a combination of safely-distanced in-person sessions and virtual seminars. The training attracted officials, transport planners, road police and advocates eager to understand the barriers deterring people from cycling and how to make best use of the guide to develop targeted action plans for their own countries.
Shifting to a digital format enabled the Alliance to continue the project as planned, without compromising on reach or impact. The SCAP aims to benefit around 600,000 cyclists across the three Balkan countries, with expansion of the program planned to reach three additional countries in 2021.
---
About FedEx
FedEx Corp. (NYSE: FDX) provides customers and businesses worldwide with a broad portfolio of transportation, e-commerce and business services. With annual revenue of $71 billion, the company offers integrated business solutions through operating companies competing collectively, operating collaboratively and innovating digitally under the respected FedEx brand. Consistently ranked among the world's most admired and trusted employers, FedEx inspires its more than 500,000 team members to remain focused on safety, the highest ethical and professional standards and the needs of their customers and communities. To learn more about how FedEx connects people and possibilities around the world, please visit about.fedex.com

FedEx Cares is our global community engagement program and one way that we live out our purpose of connecting people and possibilities. Launched in 2019, FedEx Cares 50 by 50 is our goal to positively impact 50 million people around the world by our 50th anniversary in 2023.
About the Alliance
The Global Alliance of NGOs for Road Safety (the Alliance) was established in 2012 by NGO members of the United Nations Road Safety Collaboration (UNRSC) and currently represents more than 240 member NGOs working in road safety from 90-plus countries around the world. The Alliance is a registered non-profit organization and is the platform for NGOs worldwide to share knowledge and collectively advocate for road safety and the rights of victims of road traffic crashes. The Alliance provides services to its members in three key areas: 1) networking and sharing, 2) advocacy, and 3) capacity building.
About the ECF
The European Cyclists' Federation (ECF) is an umbrella federation of bicycle user organisations and other cycling organisations, in Europe and beyond. Our aim is to get more people cycling more often, aiming to double cycling by 2025 in Europe. To reach this goal we work with our members and partners on putting cycling on the agenda at the Global, European, National and Regional level, advocating for the interests of cyclists.
---