Ireland: Speeding Penalties and Crash Investigation on the Agenda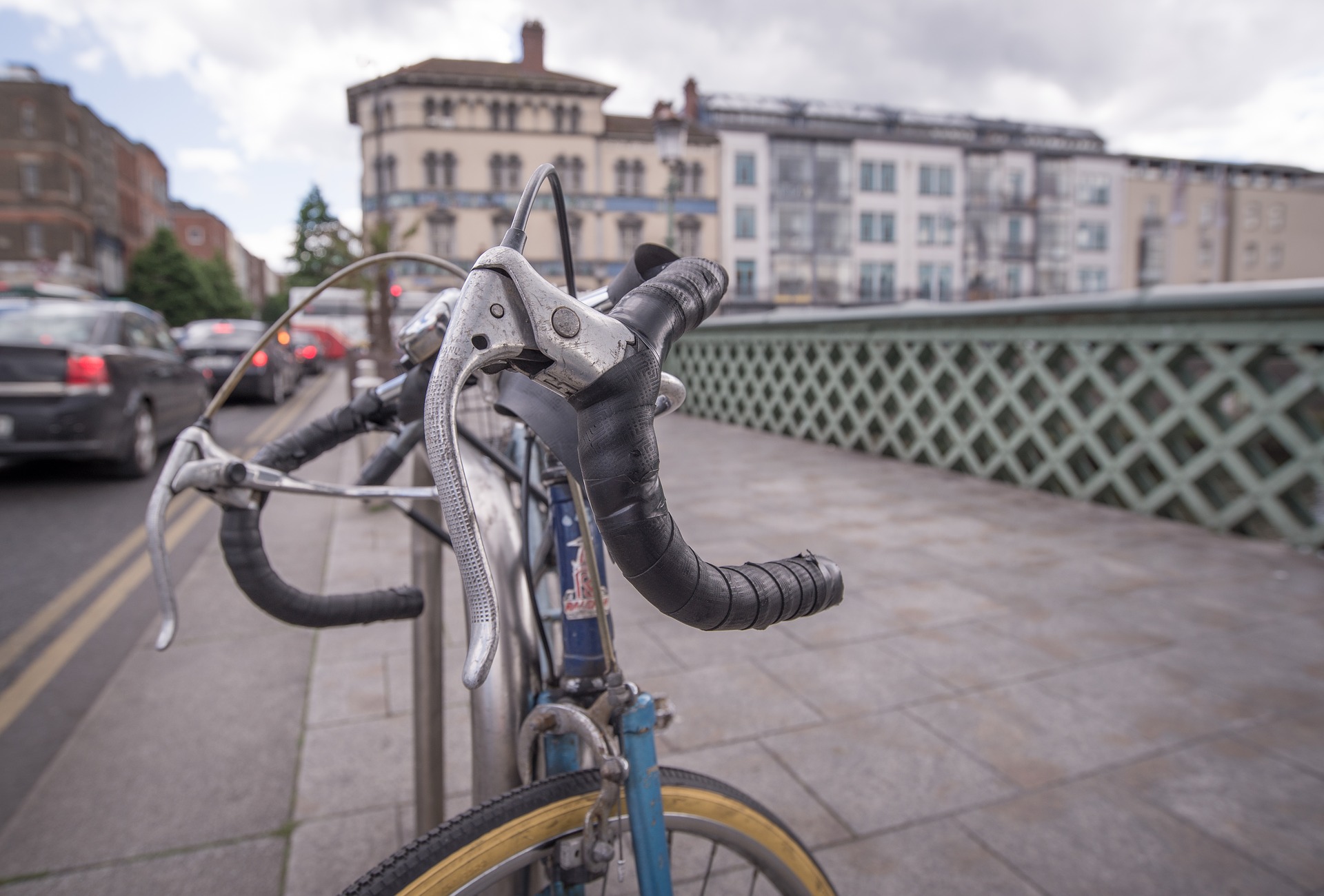 Donna Price, Founder and Chairperson of the Irish Road Victims' Association (IRVA), is optimistic that the right frameworks are being put in place in order to achieve the Decade of Action for Road Safety 2021 – 2030 in Ireland. The national road safety strategy for the next 10 years will be launched in March and is aligned to the Stockholm Declaration and UN Resolution on Improving Global Road Safety, including the 2030 target to reduce road deaths and injuries by 50%. The Safe System and Vision Zero approach has been built into the action plans.
Annual road deaths in Ireland reduced from 365 in 2006 to 149 in 2020. However, the majority of this progress was made between 2006 and 2012, with only a 9% reduction during the period covered by the last road safety strategy 2013-2020. Donna is still hopeful that a 50% reduction can be achieved in the next decade. The government has already allocated millions of euros for infrastructure and other measures that will improve safety for vulnerable road users, including pedestrians and cyclists, and to fund for 250 new local government staff to implement it. "We are fortunate in comparison to many countries," Donna says, "but every life lost matters."
Donna has just been reappointed to the board of the national Road Safety Authority (RSA), along with another IRVA member, Gillian Treacy, giving them strong insight into the government's approach to road safety and enabling them to bring a different type of experience to the board. "It's good to be reappointed," says Donna. "The first three years flew by and I'm pleased to have another three years to build on that." The RSA board has also been bolstered by the appointment of some trauma surgeons, who share Donna and Gillian's perspective that more time needs to be spent studying the crash data to find out what can be done to reduce fatalities and serious injuries.
Graduated Speeding Penalties
It has in other ways, however, been a disappointing start to the year for road safety advocacy in Ireland. IRVA has been pushing for changes to the system of penalties for speeding offences. Currently, the penalties are set at the same level for motorists regardless of whether they are caught driving at 5km/h over the limit or 50km/h over the limit. IRVA has been advocating for a graduated system where motorists would be penalized based on how much above the limit they were driving, linking the penalty (currently EU€80 fine plus three penalty points on their driver's licence) to the level of risk.
In 2020, the graduated speeding legislation had been approved by the Cabinet of the government and was ready to be sent to the Houses of the Oireachtas, the two chambers of parliament, to be approved by the Teachta Dála (TD) and Senators – the elected members of the two chambers.
However, in early 2020, a new minority government, made up of three political parties, was elected. As a result of pressure from TDs representing rural constituencies, who believe that their constituents will be disproportionately affected by the changes, the new government has decided not to proceed with the legislation. "The irony is that most road fatalities in Ireland occur on rural roads," says Donna, "and we know that speed is a significant risk factor."
She continues, "Road safety legislation used to have cross-party support because it was about saving lives, but it has now become a political issue, used by mainly rural TDs to highlight the urban/rural divide, with little concern shown by them for the safety of their constituents."
IRVA will continue to push for the graduated limits, working with the Minister for Transport, Eamon Ryan, and an Irish Member of the European Parliament, Ciarán Cuffe, along with all elected representatives in the Oireachtas and other road safety stakeholders.
Crash Investigation
Another main advocacy focus for the NGO is for improvements to crash investigation and data sharing. Donna highlights several specific issues. "It takes too long for crash investigation statistics to be shared with the RSA and other road safety stakeholders. It can be two to three years, before we see detailed data for a particular year. Although we have the crash and fatality statistics for 2020, we won't see the data on the cause of crashes until 2022 – 2023. We should be able to get anonymized, 'no blame' data much quicker. That shouldn't be such a difficult request. We need speedy provision of this data in order to ensure appropriate interventions are put in place, and to ensure that our road safety efforts are truly evidence based".
A second issue is the lack of oversight of police investigations, so the crash investigation and evidence gathered is entirely dependent on the quality of the police officers undertaking it. Files in the case of all fatal collisions must be sent to the Director of Public Prosecutions (DPP) for a decision regarding any criminal prosecution. "We were shocked to find that the DPP doesn't have any oversight role in the quality or otherwise of the Garda (police) investigation. Nor does the Garda Siochana Ombudsman Commission (GSOC), who advise that a poor Garda investigation doesn't fall within their remit. They are concerned mainly with Garda disciplinary matters. We are therefore looking to the RSA and asking them to try to be more proactive in this matter, in order to ensure thorough crash investigations in all cases involving death or serious injury. Our road safety efforts, and justice for the unfortunate victims, depend on it," says Donna.
30km/h limits
IRVA will also be joining the UN Global Road Safety Week campaign to encourage the Irish government to take up 30km/h default speed limits in urban areas where people and vehicles mix. Donna says, "I would be confident we would have their support. I don't think that even a minority government as we have would want to be going against a global movement – and it is aligned to the Stockholm Declaration and UN Resolution. We'll certainly be using that hook to continue to push for default 30km/h limits where our vulnerable road users 'share' the roads."
Read more about IRVA HERE. Donna is also Founder & Co-Chair of the International Road Victims' Partnership. Read about its new publication HERE.
---