5th UN Global Road Safety Week: #SpeakUp
The theme of the Fifth UNGRSW was leadership, calling for strong leadership to push strategic, evidence-based action to save lives on the road. The slogan was #SpeakUp.
#SpeakUp Demands
NGOs shared their road safety demands with decision makers, using #SpeakUp signboards, petitions, and events to highlight the dangers that people face on their everyday journeys and call for urgent action to reduce the 1.35 million road traffic deaths that occur on the world's roads every year. Read more and see demands from around the world on the official UNGRSW website HERE.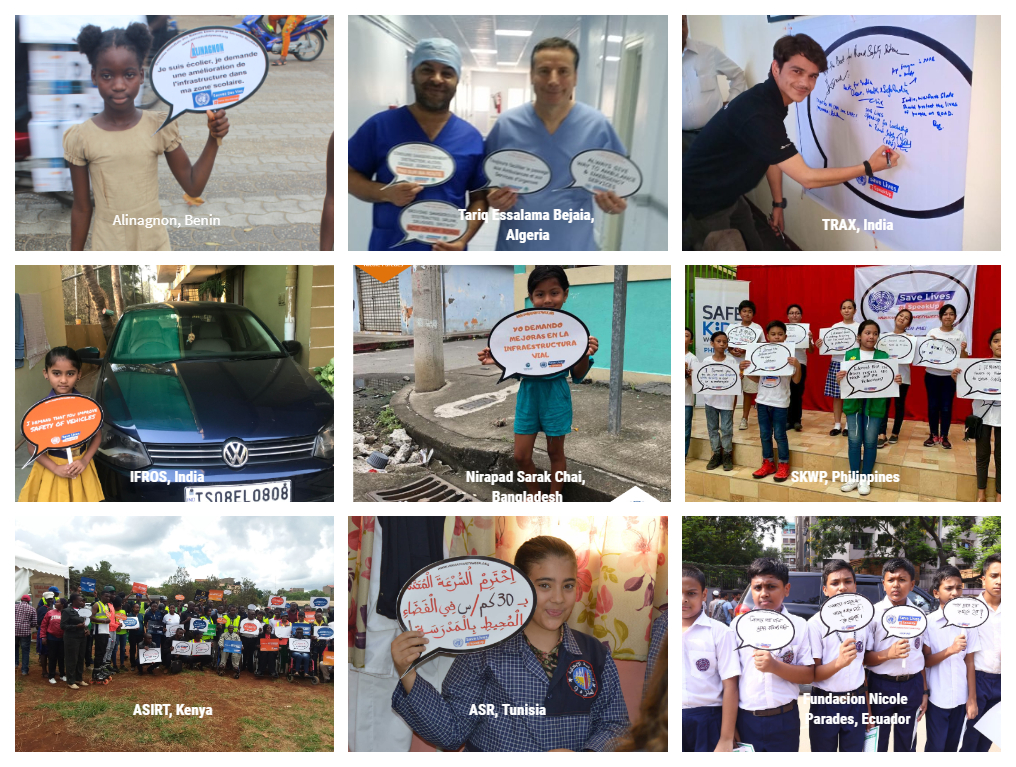 Watch some of our members making their demands at the UNGRSW kickoff event in Chania, Greece.
Stories Around the World
NGOs around the world organized events including award ceremonies, school campaigns, and public discussions. See what some of our members have been up to below.
#SpeakUp: I Demand Enforcement of the Children's Safety on Motorcycles Act