SORSA and Amend Launch Safe School Project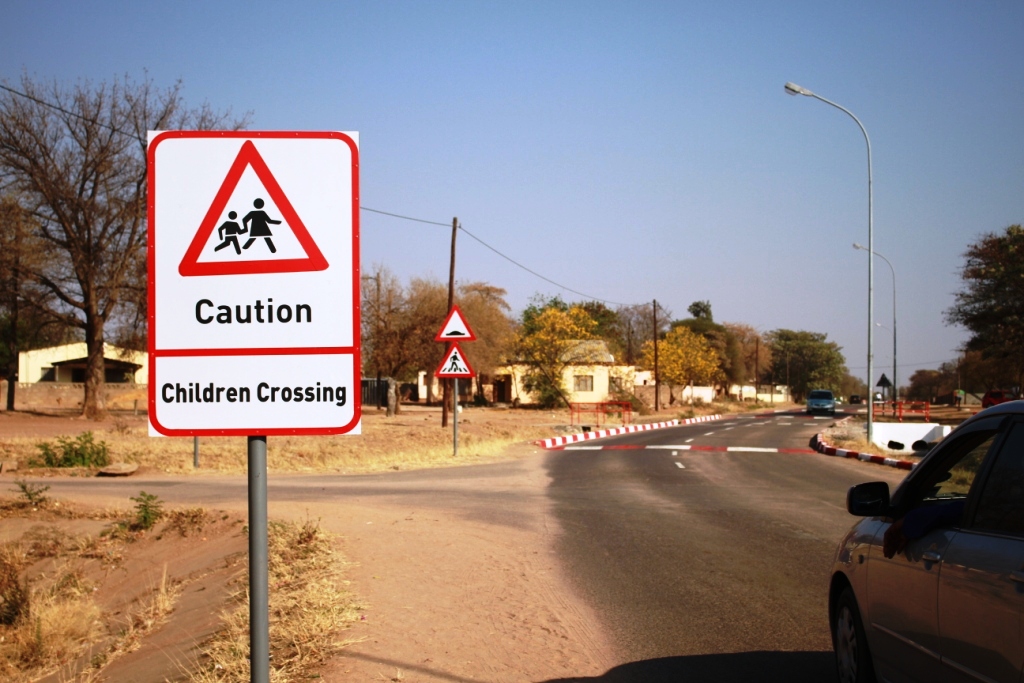 In Botswana, the Society of Road Safety Ambassadors (SORSA), led by Alliance Advocate Maatla Otsogile, launched a new project in collaboration with Amend to implement proven-effective road safety measures around primary schools in Gaborone and also to work with government and other stakeholders to ensure the measures are implemented more widely across Botswana.
The World Health Organization estimates that over 450 people are killed on Botswana's roads each year.  Child pedestrians are among the highest-risk groups for road traffic injury and a child in Africa is twice as likely to die on the road as a child in any other region of the world.
From 2017– 2019, Amend and SORSA will improve pedestrian infrastructure – footpaths, zebra crossings, speed humps, road signs, and more – around primary schools, and will also provide road safety education to the schools' pupils. A 2015–16 study into the effectiveness of such improvements in Tanzania proved that lives can be saved. The schools around which infrastructure will be improved in Gaborone, and the data from the 2015-16 study, will be used to demonstrate to government that lives can be saved in towns and cities across the country.
This work is part of an Africa-wide programme, which is being carried out in ten countries: Benin, Botswana, Côte d'Ivoire, Ghana, Malawi, Mozambique, Namibia, Senegal, Tanzania, and Zambia. It is supported by the FIA Foundation and the Puma Energy Foundation .
---