Pre-hospital care in Tanzania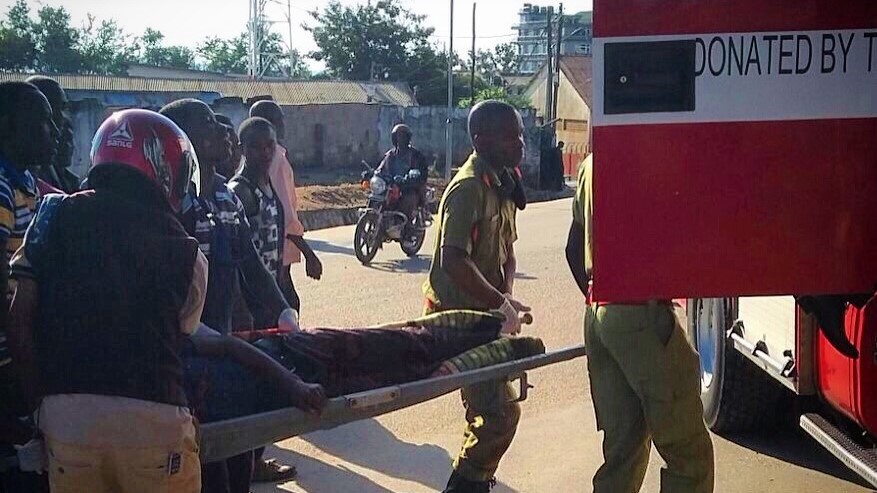 "Doing nothing to improve pre-hospital emergency response is more expensive for countries than making even the most basic access to pre-hospital care available, whether it is provided by professionals or trained laypeople," says Jason Friesen, Executive Director, Trek Medics, an Alliance member NGO working on low-cost emergency care interventions in 15 low- and middle- income countries.
Trek Medics' program with the Tanzania Rural Health Movement (TRHM) in Mwanza, coordinating trained boda boda taxi drivers as first responders is one of the case studies in Advocating for Emergency Care; a guide for nongovernmental organizations, published by WHO in collaboration with the Alliance and the Global Alliance for Care for the Injured (GACI).The case study demonstrates how NGOs can advocate for and support simple and cost-effective interventions to reduce road deaths and serious injuries through effective emergency response. The case study describes some of the steps that Trek Medics and TRHM took to raise awareness of the program, including simulated crash situations.
"Road crash injuries make up the majority of the cases requiring emergency pre-hospital response in the countries that we work," says Jason. "A lot can be done to avoid exacerbating initial injuries to reduce longer-term consequences if road crash victims receive support from trained responders before they arrive at hospital and if they are transported correctly."
By doing so, the burden resulting from health costs, lost income and education, and other consequences faced by people with long-term injuries can be reduced.
Trek Medics, along with LFR International, TraumaLink and Saving 9, have recently formed the Global Pre-hospital Consortium, dedicated to improving access to emergency care in resource-limited settings. The consortium will support governments, NGOs, and other stakeholders to know where to start on making access to evidence-based, lifesaving emergency care available with minimal investment.
Read the case study on page 25 of the Advocating for Emergency Care: a guide for nongovernmental organizations HERE.
---