Join the Thunderclap for Child Passenger Safety Week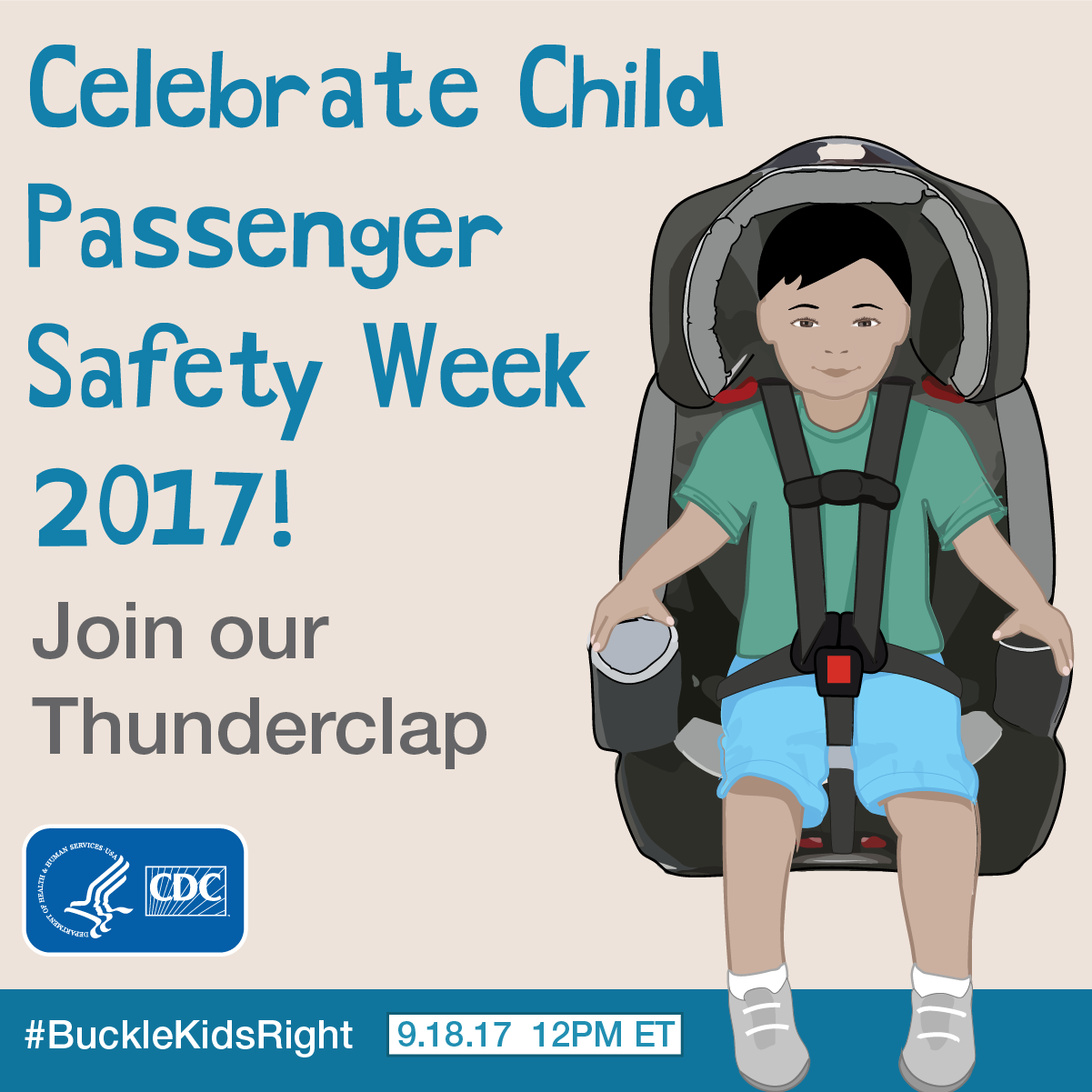 Each year the Center for Disease Control (CDC)'s National Center for Injury Prevention and Control organizes Child Passenger Safety Week to raise awareness of the importance of child restraints in cars.
This year, they are organizing a social media thunderclap on 18 September 2017 at 12.00 EST (16.00 UTC). You can join the thunderclap on Facebook, Twitter, or Tumblr by clicking on the relevant link in the webpage HERE. Your message of support will be scheduled to be posted at 12.00.
In the US, motor vehicle–related injuries are a leading cause of death among children. Always buckling children in age- and size-appropriate car seats, booster seats, and seat belts reduces the risk of serious and fatal injuries by more than half. Children are safest when car seats and booster seats are used correctly. Yet, almost half of car seats and booster seats (46%) are not used correctly.
To help keep children safe, CDC's Injury Center has developed resources for parents, caregivers, and health care professionals that show how to buckle children the right way in the right seat and how to avoid the most common mistakes. Read more HERE.
---