Fourth UN Global Road Safety Week Launched in Malaysia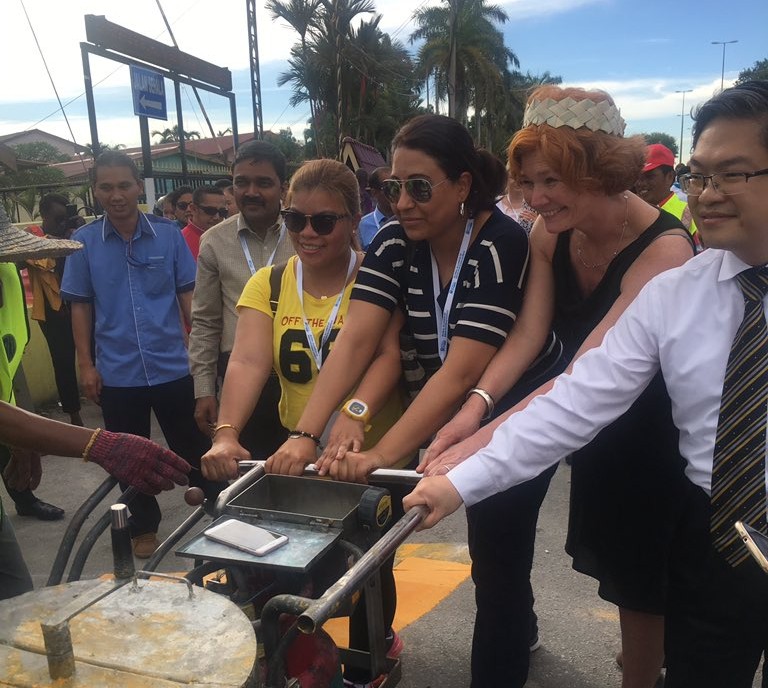 The Fourth UN Global Road Safety Week (UNGRSW) kicked off in Malaysia today. The event saw a speed bump painted at SMK Dengkil School, Selangor, a district of Kuala Lumpur, as a symbolic gesture towards the UNGRSW theme, managing speed, and viewed posters that students had created for the a competition around the theme. Professor Wong, Malaysian Institute of Road Safety Research (MIROS), and Datuk Rusian Eusoff, Deputy Director General, Road Safety Department of Malaysia spoke at the event. Alliance members and Malaysian dignitaries also visited the Faculty of Engineering, University Putra Malaysia, Serdang, Selangor where researchers have been investigating the effects of speed on road safety. Read more about the event from MIROS's PRESS RELEASE. 
The UNGRSW kickoff event was arranged as part of the program for the Fifth Global Meeting of Nongovernmental Organizations Advocating for Road Safety and Road Victims and many delegates attended the event.
To read more about UNGRSW, click HERE.
---