Thank you to all our Global Meeting Sponsors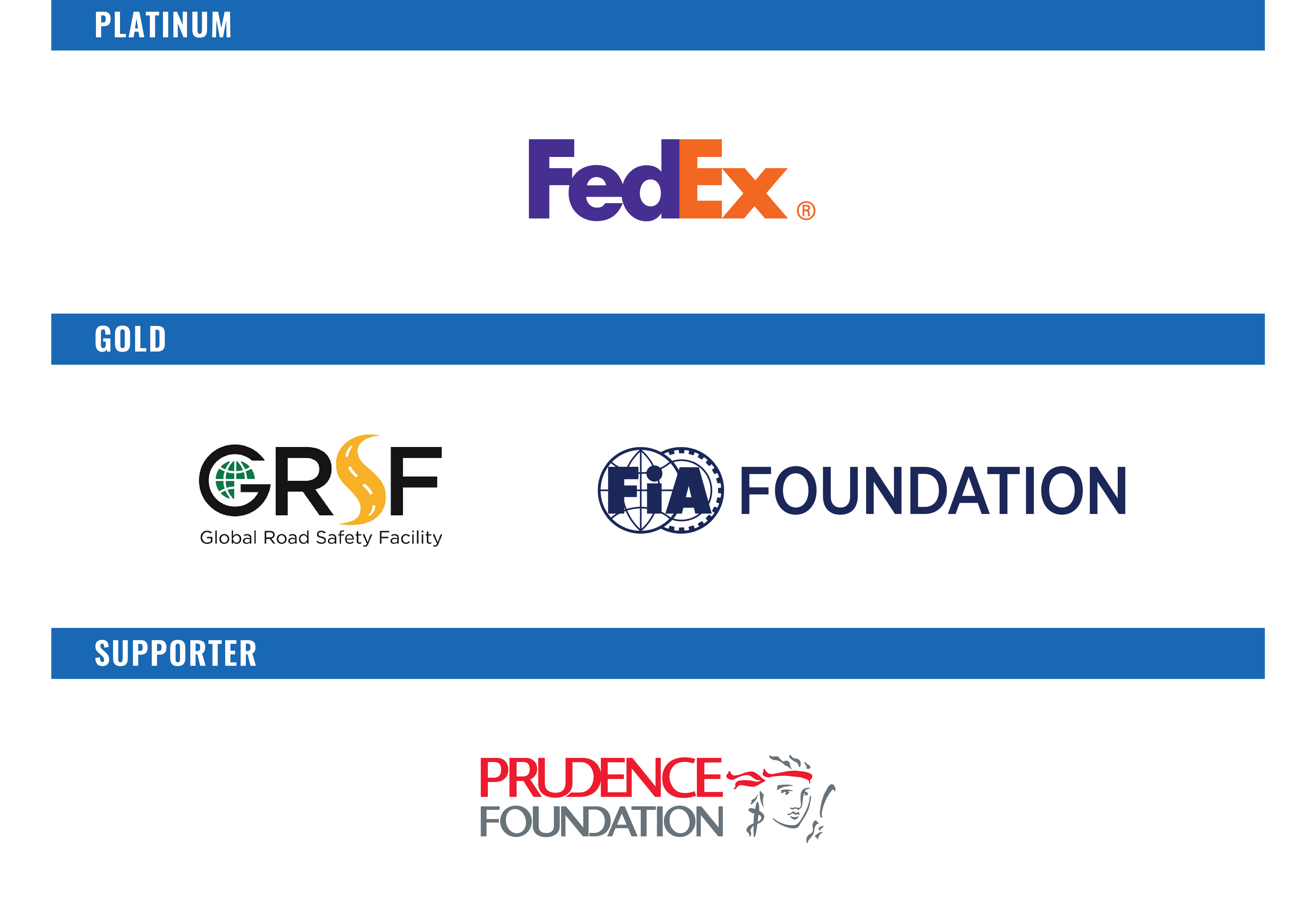 Thank you to all our Global Meeting sponsors for making the event possible.
FedEx is a household name in transportation, e-commerce, and business solutions. Their business network covers more than 220 countries. Through their FedEx Cares program, they seek to protect pedestrians and make roads safer worldwide. Read more about their commitment to road safety HERE.
The Global Road Safety Facility (GRSF), hosted by the World Bank, is a donor-funded global partnership established in 2006 with a mission to help address the growing crisis of road traffic deaths and injuries in low and middle-income countries (LMICs). Read more HERE.
The FIA Foundation is a UK based independent philanthropy, investing in global road safety programs and advocacy. Read more HERE.
Prudence Foundation is the community investment arm of Prudential in Asia with a mission to protect and make lasting contributions to Asian communities through sustainable initiatives. Read more HERE.
---