Follow up on the High-level Meeting Follow Up in Australasia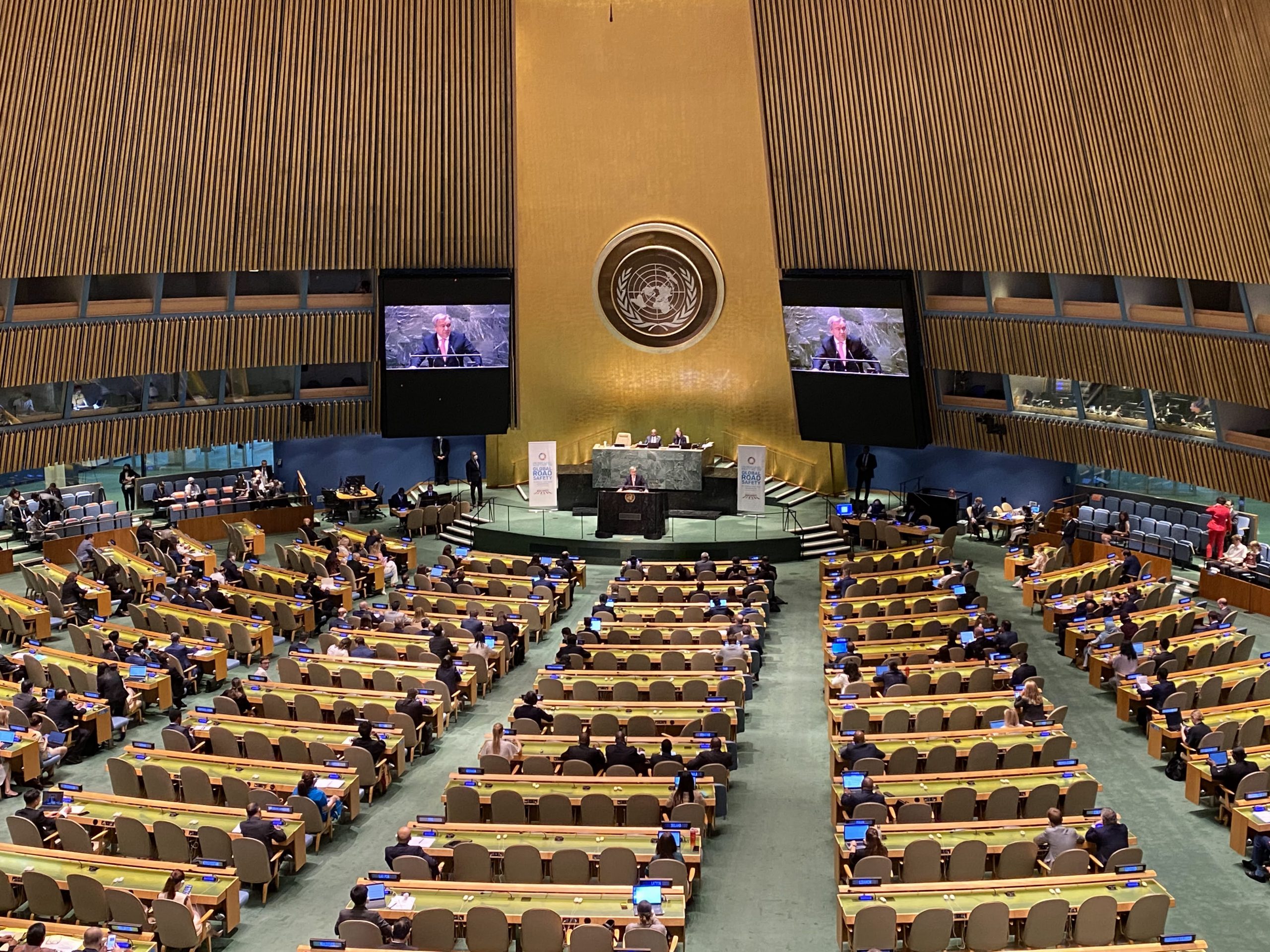 "Where there's a will, there's a way," says Ingrid Johnston, Chief Executive Officer of Alliance member the Australasian College of Road Safety (ACRS), of governments' choices to make or not make a statement during the Plenary sessions at the High-level Meeting on Improving Global Road Safety in New York earlier this month. "Even if countries did not send a delegation, they could have instructed their Missions to the UN, based in New York, to make a statement. Not making a statement sends a message."
ACRS represents road safety professionals, advocates, and the public across Australia and New Zealand. Neither of these two countries made a statement reporting on their road safety progress, although both were part of a joint statement delivered by Lithuania condemning Russian aggression in Ukraine.
Ingrid is using ACRS' platforms of engagement, including through their membership and conference speeches and events, to highlight the importance of engaging with global road safety efforts. "I am saying it wherever I am," she says. "We know how important it is to implement evidence-based action to further reduce road deaths and injuries, and the more organizations understand that, the more noise we can make to get those actions implemented."
ACRS is also engaging the Department and Minister responsible for road safety directly, highlighting solutions presented at the High-level Meeting to stimulate action. A new government was elected just prior to the High-level Meeting and now is the time to set the agenda for what actions they will take on road safety. Ingrid says, "ACRS' focus now is on the opportunities," to show political priority and leadership both domestically and among the global community. Progress reporting set out in the Political Declaration provides another chance for governments to reinvigorate their road safety action and demonstrate progress.
On the High-level Meeting Ingrid says, "It was good that it happened and that there was a declaration, but I noticed that there was a lot of mention of the Stockholm Declaration, which left me with the impression that we haven't pushed the boundaries much since then. We need to focus now on the opportunities, using the upcoming progress reports to demand stronger action to achieve the Decade of Action."
Read more about ACRS HERE.
---