Fifth Australasian Road Safety Conference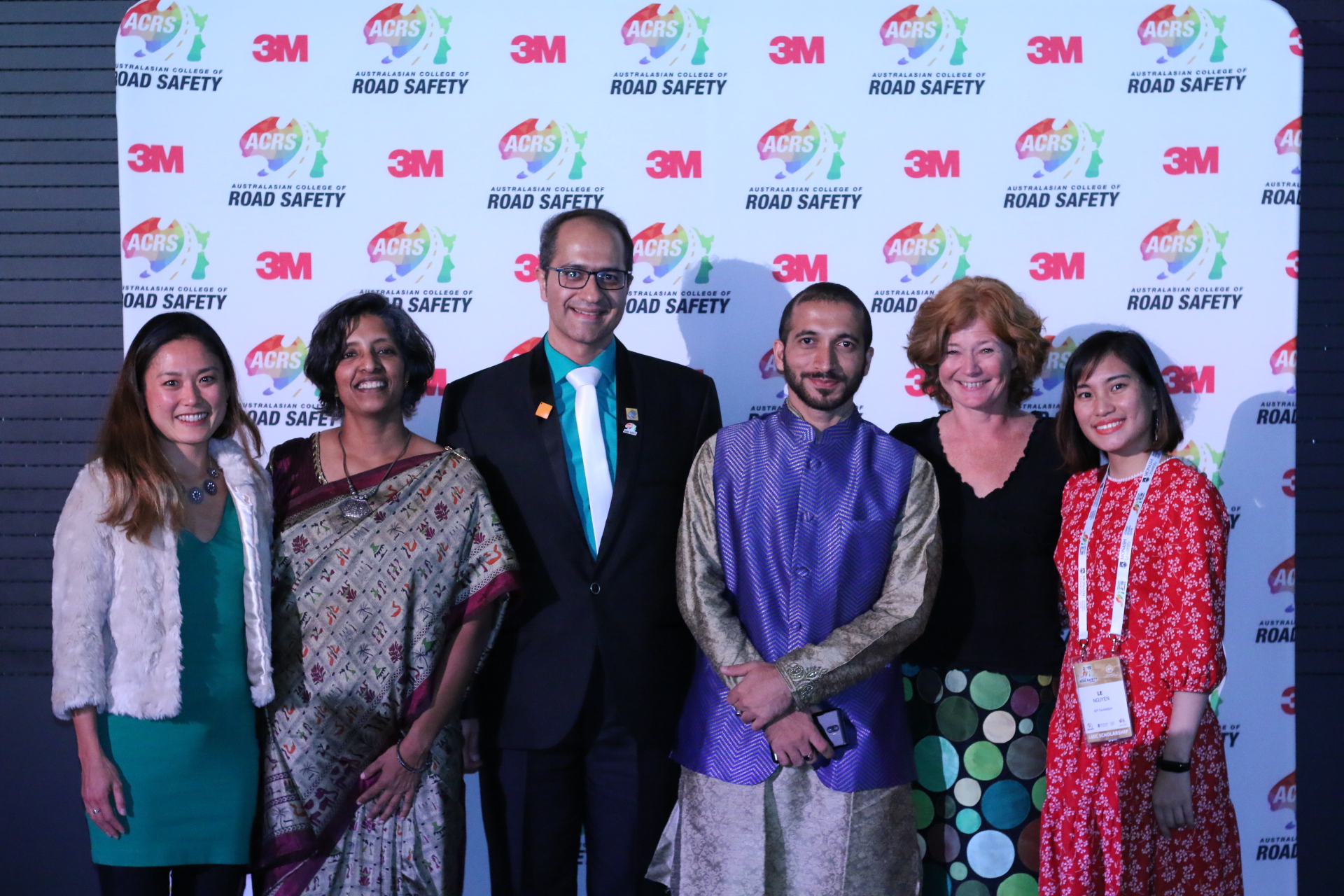 The 2019 Australasian Road Safety Conference was held in Adelaide, Australia in September 2019. The theme of the conference was the role of leaders and the community in achieving Vision Zero.
This year, for the first time, three Alliance members were among five participants to receive Low- and Middle-Income Country (LMIC) scholarships to attend the conference. Each recipient presented at a symposium focused on road safety in LMICs based on their experiences as road safety professionals in their differing environments. Ali Zayeradeh, Road Safety Pioneers, presented on the 4th and 5th United Nations Global Road Safety Week activities in Iran, while Arif Uddin, Centre for Injury Prevention and Research, Bangladesh, talked about community engagement in implementing the Safe System Approach and Le Nguyen, Asian Injury Prevention (AIP) Foundation, Vietnam, presented on reducing distracted driving behavior among university students based on an empowerment-based work intervention in Vietnam and Cambodia. 
On the final day of the conference, Lotte Brondum, Executive Director of the Alliance, was one of the keynote speakers. The main theme of her speech was the role of NGOs as agents of change for global road safety. 
The contribution of these and other NGOs to the conference, demonstrates the increasingly valuable contribution that NGOs make in achieving the global road safety goals and how perceptions about their role is changing. Read more HERE.
---