Every Journey, Every Child Conference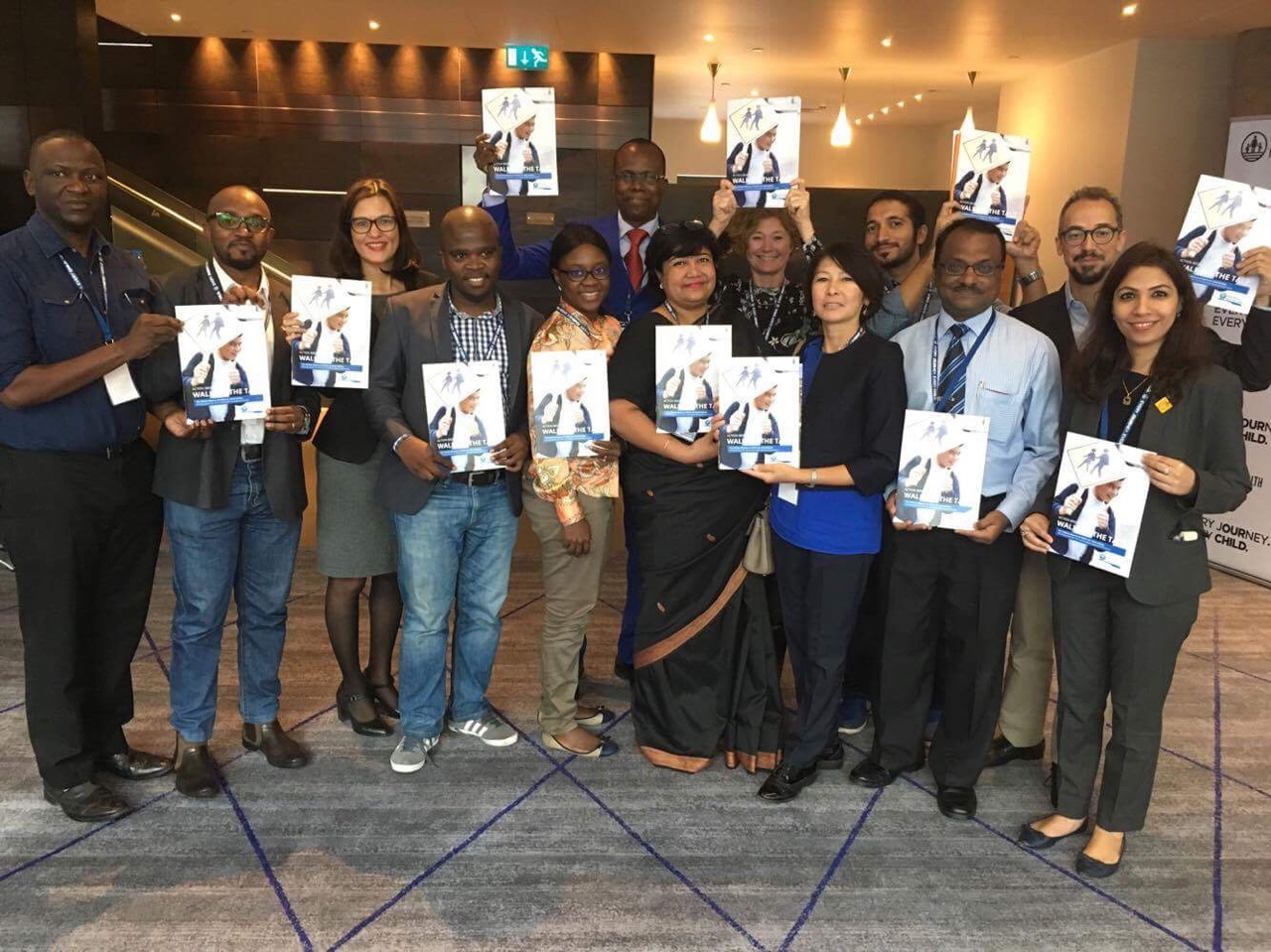 The Every Journey, Every Child conference took place 4 –5 October 2017 in London, UK. The conference featured Zoleka Mandela, Global Ambassador for the Child Health Initiative, and Jean Todt, UN Secretary General's Special Envoy for Road Safety. 
Sadiq Khan, Mayor of London, and Mohammed Sowah, Mayor of Accra, Ghana, discussed the health and mobility challenges facing children in their cities. Sadiq Khan said, "It's sickening to know that not a single area of London meets World Health Organisation health standards, but even worse than that, nearly 95 per cent of the capital is exceeding these guidelines by at least 50 per cent. We should be ashamed that our young people – the next generation of Londoners – are being exposed to these tiny particles of toxic dust that are seriously damaging their lungs and shortening their life expectancy. Air pollution and climate change transcend national borders and city boundaries. In this interconnected world, the fates of cities like London and Accra are intertwined and the only way to respond to these global problems is with global solutions."
Participants signed the Declaration of Every Child's Right to Safe and Healthy Streets. Based on the Convention of the Right of the Child, the six articles of the Declaration call for policy makers at all levels to support and implement the following priorities for every child:
Action to ensure every child has a safe and healthy journey to school by 2030.
Ensuring every child breathes clean air which a minimum meets WHO guidelines. The Declaration supports the 'Breathe Life' campaign to achieve safe air quality levels by 2030.
Upholding every child's right to an education without risk or injury.
Promoting healthy streets. Prioritizing people not cars. Encouraging walking, cycling and outdoor play to combat non-communicable diseases.
Protection from violence both intended and unintended. Reducing urban traffic speeds to levels proven safe for children must be deployed as a priority action for child and adolescent health.
Every child has a right to be heard. Their voices demanding the basic right to a safe environment must be acted upon globally.
The conference was attended by a number of Alliance members and was the launchpad for Walking the Talk, the Alliance's new action brief.
Read more HERE.
---