#CommitToAct: Building Parliamentary Support in Uganda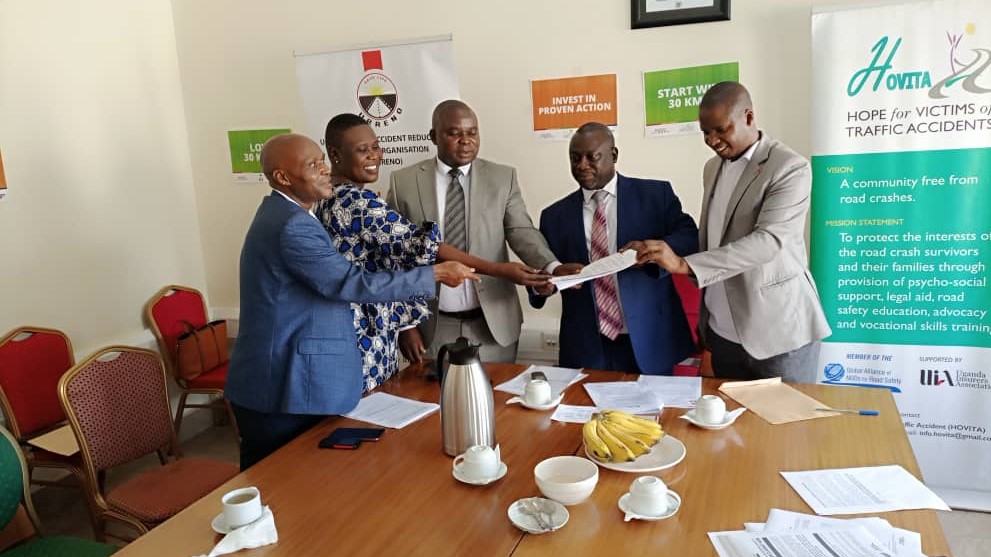 In Uganda, HOVITA and URRENO renewed their call for 30 km/h limits around schools. The two NGOs have jointly advocated for this measure for the past 18 months, through the Alliance Incubator Program and the UN Global Road Safety Week in May 2021. Last year they received a commitment from the Ministry of Transport to appoint a consultant to review speed limits in urban areas across Uganda, currently set at 50 km/h, with a view to bringing forward legislation to reduce this to 30 km/h.
During the #CommitToAct Streets for Life Week of Action, HOVITA and URRENO bolstered support for their advocacy by organizing a meeting in the Parliament building with legislators, chaired by the Honorable Alex Ruhunda, Chairman of Parliamentary Forum for Road Safety. In addition to seeking their support for 30 km/h limits, the NGOs asked the legislators to spearhead reviews on policies and regulations to allow increased investment into road safety and continued involvement with NGOs, utilising the Budapest NGO Declaration to support their call to action. 
The parliamentarians promised to champion the speed limit reduction from 50 to 30 km/h and increased budgetary investment into road safety, and to associate with road safety NGOs.
---