Breaking through in Rwanda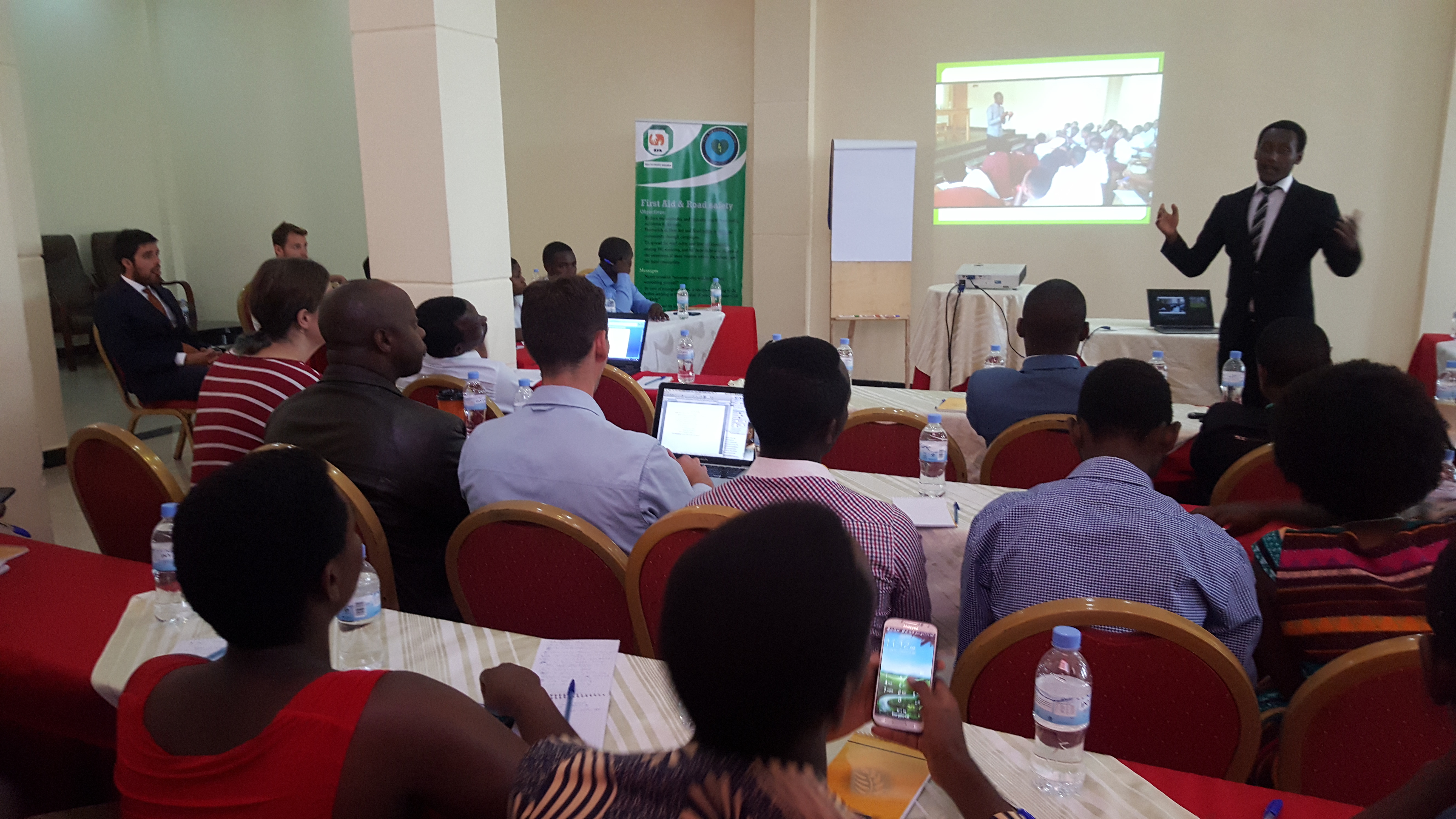 In July, Alliance member Healthy People Rwanda (HPR) led by 2018 Alliance Advocate Innocent  Nzeyimana, organized a road safety and first aid advocacy meeting under the theme "road safety starts with you." The meeting brought together key stakeholders and decision makers including police, the Ministry of Youth, Ministry of Education, Ministry of Infrastructure, National Youth Council, National Commission for Children, Rwanda Federation of Transport Cooperatives, Rwanda Utilities Regulatory Authority, media and researchers from universities. The meeting was designed to emphasize the role of road safety and first aid by involving many different stakeholders to achieve a multidisciplinary approach.
One of the topics under discussion was HPR's safe schools action plan developed at the Alliance Advocate training and how the NGO is using iRAP's Star Ratings for School approach to identify unsafe school zones. The initiative was well-received by the Ministry of Infrastructure, who have committed to support change of infrastructure around high risks schools where surrounding roads do not achieve the minimum three star rating recommended by the international road safety community.
It is encouraging to see the commitment of Rwandan decision makers to road safety and their willingness to partner with civil society to achieve the best results. Read more about HPR HERE.
---