Too Young to Die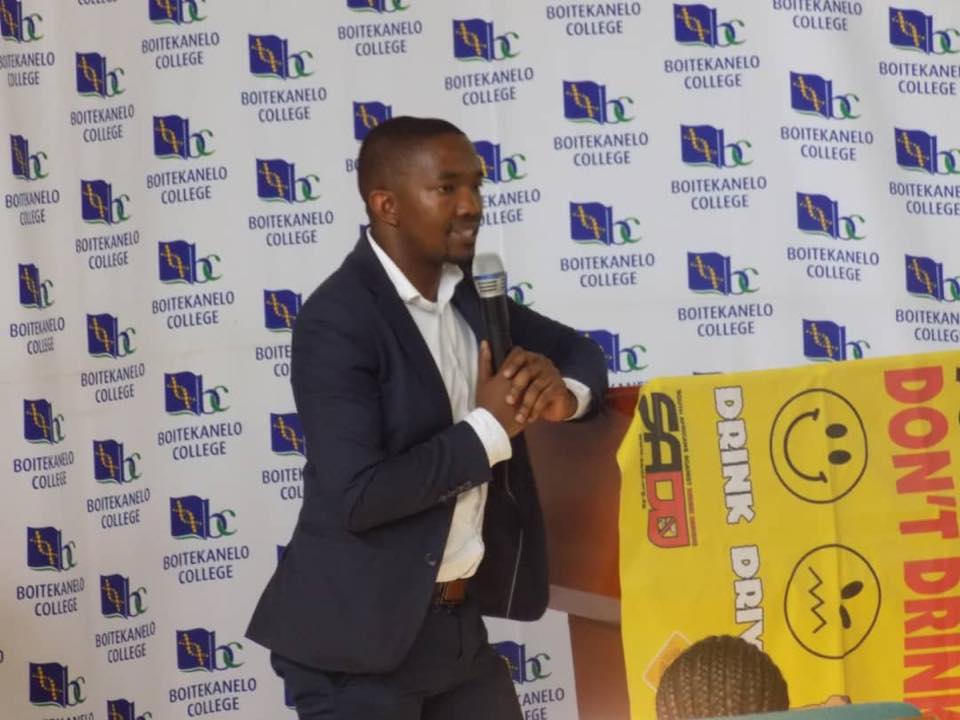 Alliance member the Society of Road Safety Ambassadors recently held its second workshop dubbed 'Too young to die' in Gaborone, Botswana.
The purpose of the workshop was to mobilize and educate 152 participants on drunk driving, alcohol and its impact on driving, knowing and managing their alcohol. The workshop sent a clear picture that alcohol and driving is a deadly combination that can turn an ordinary vehicle into a weapon of mass destruction. The workshop also acted as a 'train-the-trainer', equipping students with enough knowledge to run awareness campaigns on their campus. It also featured fellow Alliance member Caro Smit of South Africans Against Drunk Driving.
This workshop is part of the "too young to die" campaign initiated by 2017 Alliance Advocate, Maatla Otsogile, through his Advocate action plan, which is aimed at mobilizing and educating 2500 youth on  drunk driving. Its goal is serious enforcement and reduction in the number of drunk driving cases detected and crashes involving drunk driving by 2020. In 2015 there were 4882 cases of drink driving cases of which caused 631 crashes where as in 2016 there were 4433 cases detected of which 593 crashes were registered. For a country with a small population like Botswana these numbers are worrisome.
The Botswana Road traffic act does not allow anyone to drive or attempt to drive a motor vehicle when the alcohol content in his breath or blood is in excess of the prescribed limit. The breath alcohol limit is 0.22mg/1000ml for standard drivers and 0.11mg/1000ml for public transport drivers.
Maatla Otsogile, the Coordinator, said: "Despite education and enforcement initiatives, drinking and driving remains a serious problem in Botswana. This isn't a new problem—we have all known and tried to ignore it for years—which makes it even more tragic. Thousands of people in Botswana do it. Many say "What's the harm, I got home safely and no one was hurt?" Just because you made it home safely to your bed does not mean that you're making a right decision. When putting those keys in the ignition and driving away after drinking you are putting your life at risk. And it is not just the drunk drivers who are in peril. Hundreds of passengers and pedestrians of all ages have their lives devastated every year by someone else's drinking and driving.'' 
---