Announcement of UN Special Envoy for Road Safety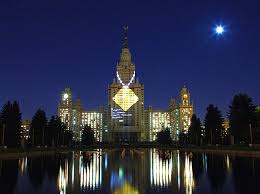 On 29 April 2015, the United Nations Secretary-General Ban Ki-moon appointed Mr. Jean Todt as his Special Envoy for Road Safety. Mr. Todt is the president of the Federation Internationale de l'Automobile (FIA) and former CEO of Ferrari.
Appointing a Special Envoy is a welcome move, and such a role can have a huge impact on finding resources, advancing the road safety agenda for low-income countries, and legal instruments, etc. However, the process around the appointment and the choice of person was met with mixed reactions in the road safety community. Alliance members were very vocal in their opinions, which ranged from support to frustration.
To enable our members to air their views, the Alliance invited members to offer comments and suggestions regarding the appointment. Approximately 30 members chose to do so, of which two were positive about the appointment, while the rest had quite negative reactions with messages such as, "concerns about the procedure followed," "Speeding is the first cause of traffic casualties all over the world. For us, his appointment (sends) a contradictory message," and "We should seriously re-consider our involvement at all".
Following this, more than 100 road safety organizations from inside and outside the Alliance, wrote and signed an open letter to the UN and others explaining their views, which was subsequently delivered to the relevant UN agencies on behalf of those NGOs. In addition, European Federation of Road Traffic Victims (FEVR) sent its own reaction to the UN Secretary-General.
We wish to bring forward our members' questions regarding the Special Envoy's proposed activities, agenda, and obtain assurances regarding stakeholder consultation and representation. Therefore, all Alliance members will receive a call for their specific questions next week with a deadline for question submissions at end of May. After that, next steps will be communicated as soon as they are confirmed.
The core purpose of the Alliance is to honor our members' views and opinions, while taking the global road safety agenda forward in a constructive way. With this issue, as with all important issues affecting the road safety community, the Alliance strives to represent those views and opinions to the relevant parties and decision-makers, and that is happening in this case.
---