Manuel Ramos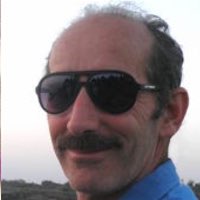 Manuel João Ramos, born 1960 in Lisbon, Portugal, is Associate Professor with tenure at the Dept. of  Anthropology and Senior Researcher of the Centre of International  Studies, at ISCTE – University Institute of Lisbon. He is presently vice-director of the same research centre and head of the Central Library of African Studies.
He pursues a parallel graphics art carrier and has been involved in NGO militancy in support of road traffic victims and road danger reduction since 1998. He's president of ACA-M (Associação de Cidadãos Auto-Mobilizados, a Portuguese NGO), director of Estrada Viva (a federation of Portuguese NGOs), vice-president of FEVR (European Federation of Road Traffic Victims) and its representative at the UN Road Safety Collaboration, and is member of the directors' board of the Global Alliance of NGOs for Road Safety.
He has been lecturing, researching and publishing in the areas of road risk and trauma, and of pedestrian rights and sustainable mobility.