Decade of Action and Global Plan 2021 – 2030
The second Decade of Action for Road Safety 2021 – 2030 was declared in the UN Resolution on Improving Global Road Safety in August 2020. A Global Plan has been developed and will be launched on 28 October 2021.
The launch is a significant advocacy opportunity for NGOs to push for recommendations within the Global Plan that will help their countries achieve the 2030 targets for the Decade of Action.
Read the Global Plan
You can find the Global Plan and infographics on the WHO website HERE.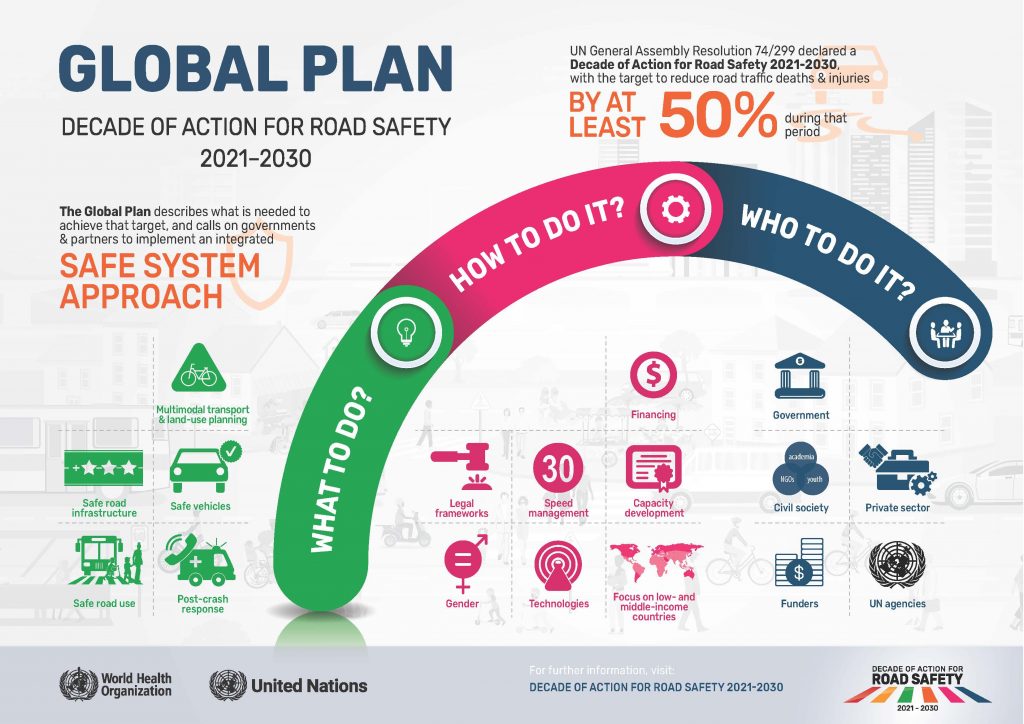 ---
Alliance activities toward the Decade of Action
October 2021: Walkthrough of the Global Plan
The Alliance arranged a walkthrough of the Global Plan with WHO in advance of the launch. Watch it here:
October 2021: Global Plan Handovers
October – December 2021: Global Plan Handovers
Alliance NGOs arranged meetings and events to personally hand the Global Plan to their high-level decision makers, targeting those decision makers, such as Ministers and the road safety agency, who are accountable for road safety in their countries.
NGOs have handed the Global Plan to decision makers in 38 countries so far, kicking off an advocacy process to hold their governments accountable for implementing it. See where the Global Plan has been handed over here: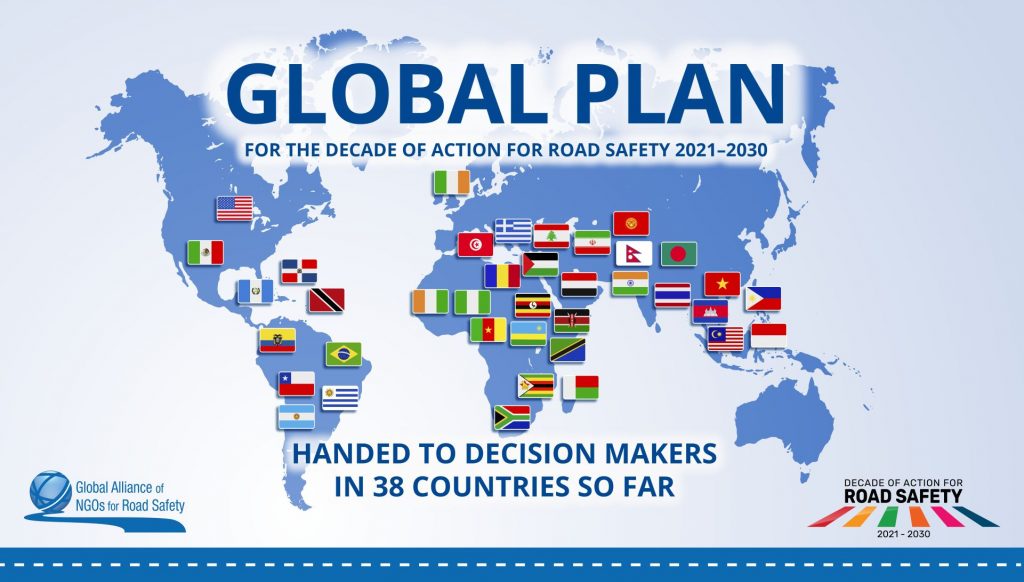 See pictures and descriptions of the events HERE.
December 2021: Supporting event for the High-Level Meeting on Road Safety
The Alliance's Lotte Brondum represented the NGO community at a supporting event for the upcoming High-Level Meeting on Road Safety hosted by the President of the UN General Assembly at the UN Headquarters in New York. The meeting focused on the need for sustainable financing and involvement of civil society and other stakeholders to support governments in achieving the Decade of Action.
February 2022: Global Plan: What Next?
On 1 February, the Alliance will host a session with panelists from WHO, FIA Foundation, and the City of Buenos Aires to discuss how NGOs can move their advocacy forward. Register HERE.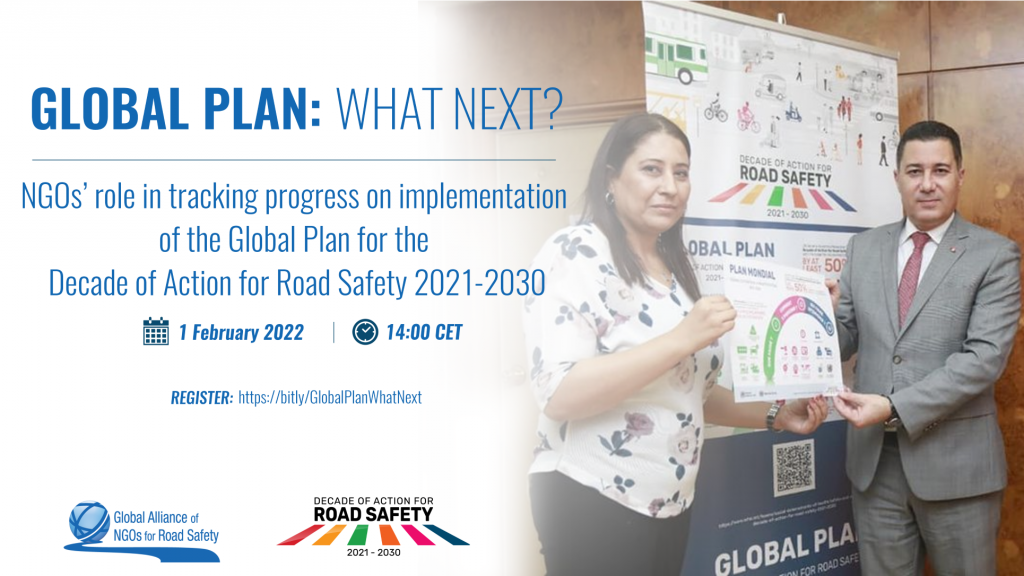 March 2022: Seventh Global Meeting
In March 2022, the Alliance will hold its Global Meeting, bringing together NGOs to advocate for the next steps.
May 2022: #CommitToAct
This year's #CommitToAct campaign will be a call to action toward the 2030 targets. Read more about our advocacy objectives HERE.
July 2022: High-Level Meeting on Road Safety
The Alliance is mobilizing its NGOs to advocate with their decision makers to participate in the High-Level Meeting and to make commitments.