Amalia C.Rolloque | Safe Kids Worldwide | Philippines
"It's not how strong or big your organization is, it's about building relationships."
As a trained social worker, Amalia C. Rolloque believes in the inherent worth and dignity of each person and the right to lead a healthy, safe and productive life. She brings this core belief to her work with Safe Kids Worldwide Philippines (SKWP) for greater road safety.
According to the Online Electronic Injury Surveillance System in the Philippines, in the fourth quarter of 2015, there were a total of 6,489 transport/vehicular crash-related injuries: children (0–19 years) accounted for around 30% of those injuries and motorcycle crashes accounted for 62.4% of the injury cases. Only 3.9% of the injured were wearing helmets.[1]  Furthermore, in the Philippines, it is common to see child passengers on motorcycles with no helmets while the adults are wearing helmets.
In the road safety sector, SKWP prioritizes pedestrian safety, standard helmets and safe school zones. Since 2004, SKWP has educated more than 1.7 million children on basic road safety; contributed to the passage of a city ordinance, and later the national law, passed in 2015, prohibiting children from riding on motorcycles without a helmet; and helped to establish National Safe Kids Week in the Philippines, which takes place every year in the month of June. There are many road safety laws in the Philippines, but public awareness is low and implementation and enforcement are very weak. SKWP also plays a key role in addressing these gaps.
Amy went to Memphis with expectations of gaining new knowledge, skills, collaborators and friends. All of her expectations were exceeded. Amy returned as an Alliance Advocate, ready to accelerate the SKWP helmet campaign.
One of Amy's key objectives was to build partnerships with helmet manufacturers to increase the affordability of standard child helmets for the public and with motorcycle dealers to encourage corporate social responsibility initiatives for free distribution of standard helmets. She has used a variety of new skills to achieve this objective, and the initial meeting has taken place. She has identified and reached out to key decision makers in the new government, with a particular focus on the Department of Trade and Industry and the Ministry of Transport. Networking and coalition building are helping Amy to forge an important relationship with a national chain of shopping malls where helmet promotion events increase visibility and attract high levels of participation. Stronger communication skills have led to productive relationships with Bloomberg Fellows, who linked her with the government legal office responsible for developing the Implementing Rules and Regulations for the Children's Safety on Motorcycles Act of 2015 (R.A. 10666).[2]  As a result, SKWP was invited to sit on the technical working committee and played an advisory role in bringing these critical tools into force. Finally, improved reporting skills helped Amy to prepare a more substantive account of the SKWP distribution of 900 helmets at 17 schools in three cities. At these events, 17,468 students and 15,348 parents were reached by key road safety messages.
Amy feels that her training as an Advocate has made her bolder and more strategic in getting the message out about the importance of children wearing helmets on motorcycles, and ultimately made her more effective in all of her work.
https://www.facebook.com/SKWPhils/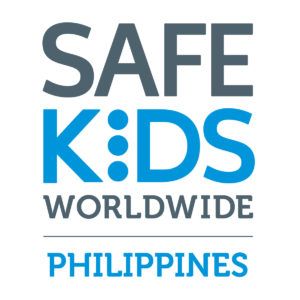 [1] Philippines Department of Health, Online National Electronic Surveillance System (ONEISS) Factsheet 7, no. 4 (April 2016).
[2] Republic of the Philippines', The Official Gazette, "GOVPH, Republic Act No. 10666": http://www.officialgazette.gov.ph/2015/07/21/republic-act-no-10666/