UNGRSW Slows Traffic in Togo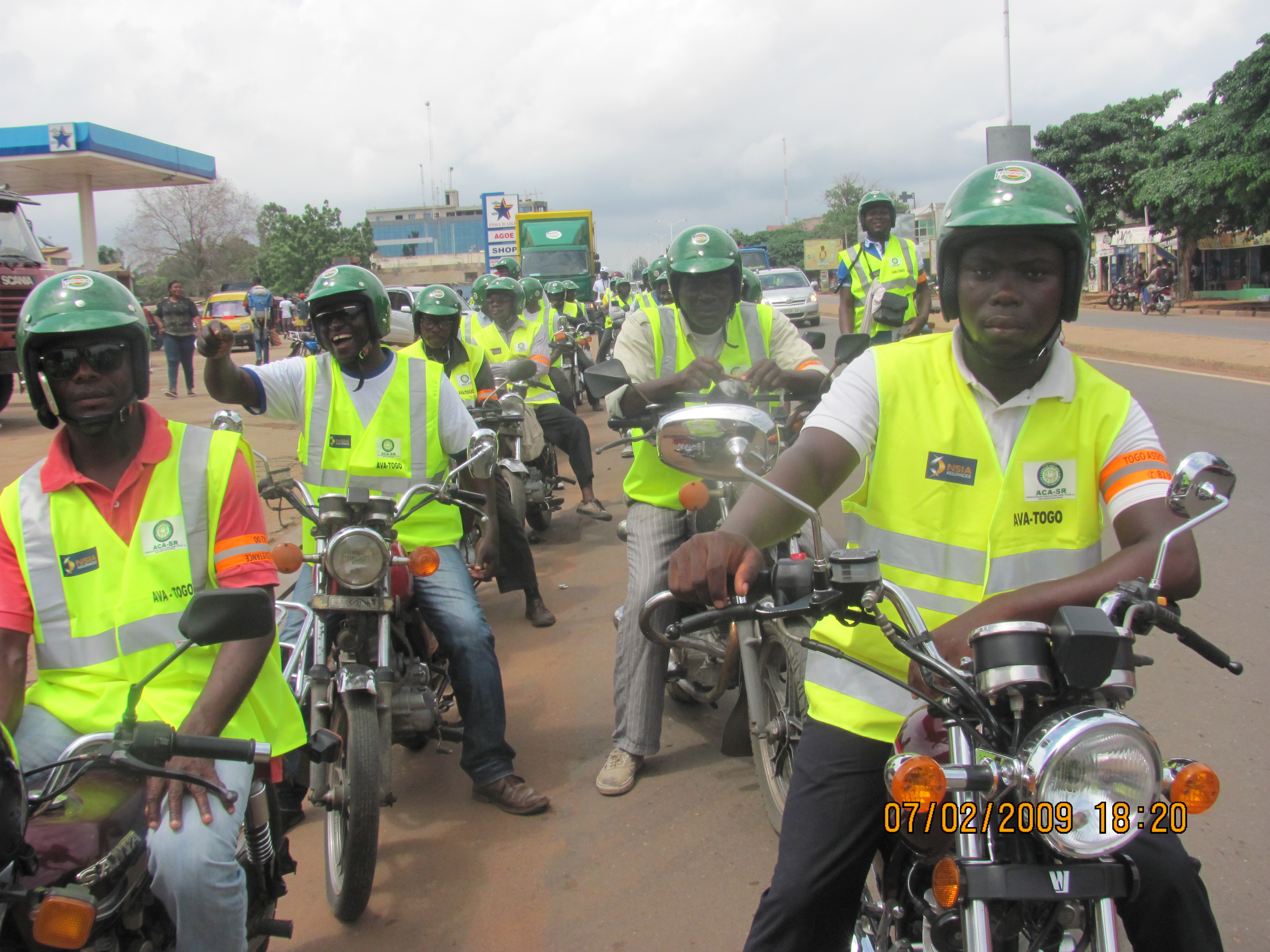 AVA Togo's UNGRSW event literally slowed down the traffic. A caravan of 50 two-wheelers and a number of cars, trucks, and an ambulance, drove (slowly) around Togo's capital city Lome from 8.00 until 14.00. The caravan departed from the sea front and proceeded through the most important streets of the city handing out flyers on speed management. It made a stop-over on Boulevard de la Victoire, one of the newest and fastest streets in the capital. The caravan ended in front of an insurance company. Many drivers in Togo do not have insurance. The purpose therefore of ending the caravan here was to raise awareness of the importance of insurance in case of a crash. The event was picked up on national television and radio news. You can see more from AVA Togo's footage of the caravan and interviews with key individuals HERE.
One participant commented "[Even though] we slow down, we arrive quickly."
The caravan had a physical impact but also gave AVA Togo new opportunities through the connections that they built with stakeholders in the city including the police, an insurance company, and the Department of Road Traffic Statistics. Says Aladji-Weka Koffi Nuseto, Director of AVA Togo and an Alliance Advocate: "The making of a coalition in road safety can make a [much bigger] impact than being a single [organization] on the ground…we can easily involve stakeholders once we set SMART objectives."
Read more about AVA Togo HERE.
---