Spain: Road Memorial in Madrid "Against Forgetting and Indifference"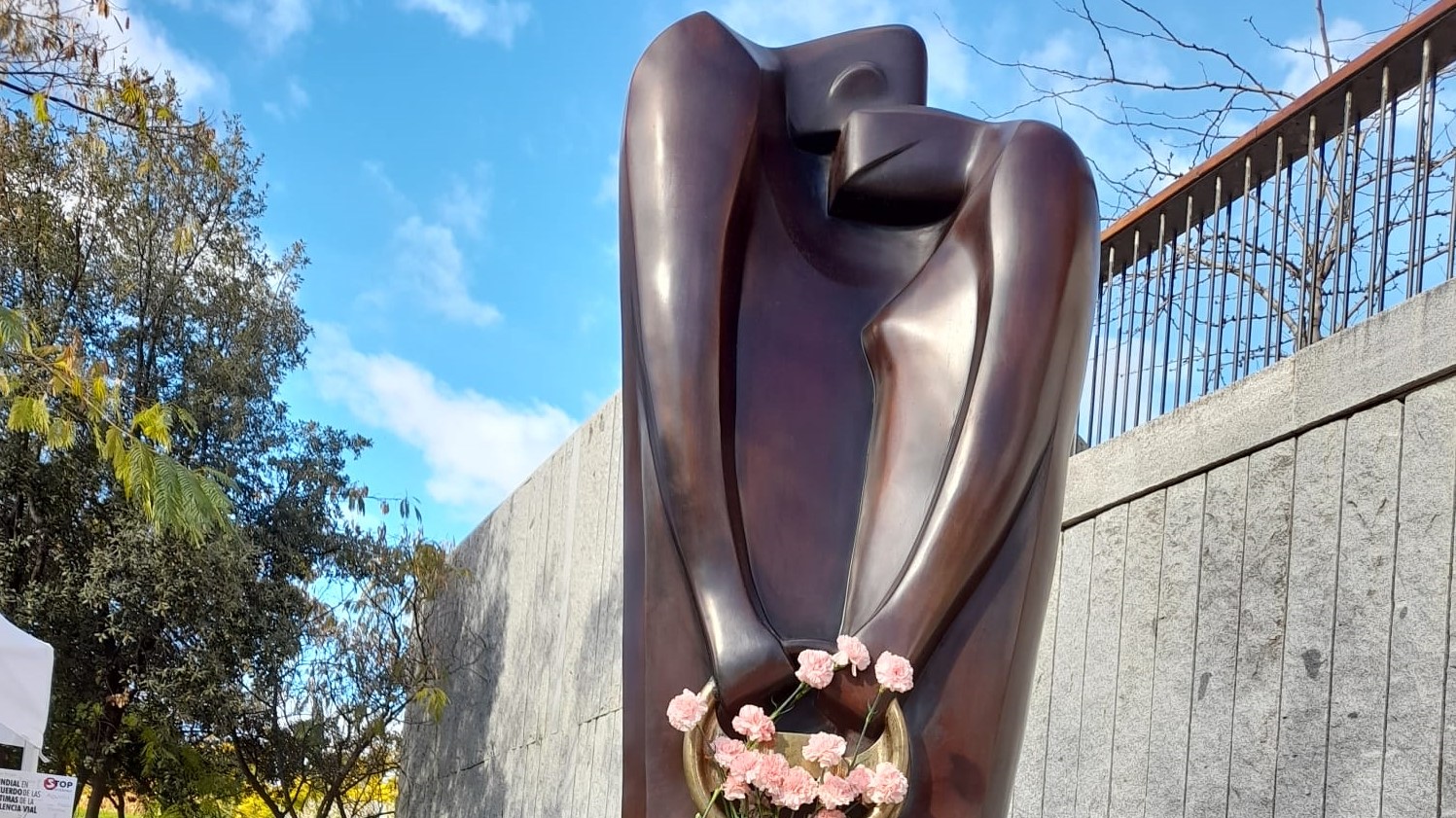 In the run up to World Day of Remembrance 2022, a new memorial to crash victims was inaugurated in Parque de Madrid Rios by the city authorities in collaboration with Alliance member NGO Stop Accidentes.
The memorial, a bronze sculpture by sculptor Rosa Serra, consisting of two figures leaning against each other and holding a steering wheel together. It is a reproduction of other works located in different Spanish cities that have become a symbol of this tribute to road crash victims. The artist has created similar statues in other cities in Spain. The first was installed in 2007, commissioned by the Director General of Traffic, Pere Navarro Olivella, and stands outside the entrance of the General Directorate of Traffic. Between 2008 and 2011, the statues were installed in the cities of Malaga, León, Seville, and Mérida. The new statue in Madrid is the sixth statue in the series.
The monument was unveiled by the mayor, José Luis Martínez-Almeida, who stressed the importance of the message on the monument's plaque to fight "against forgetting and against indifference" to road crashes and to victims and their loved ones.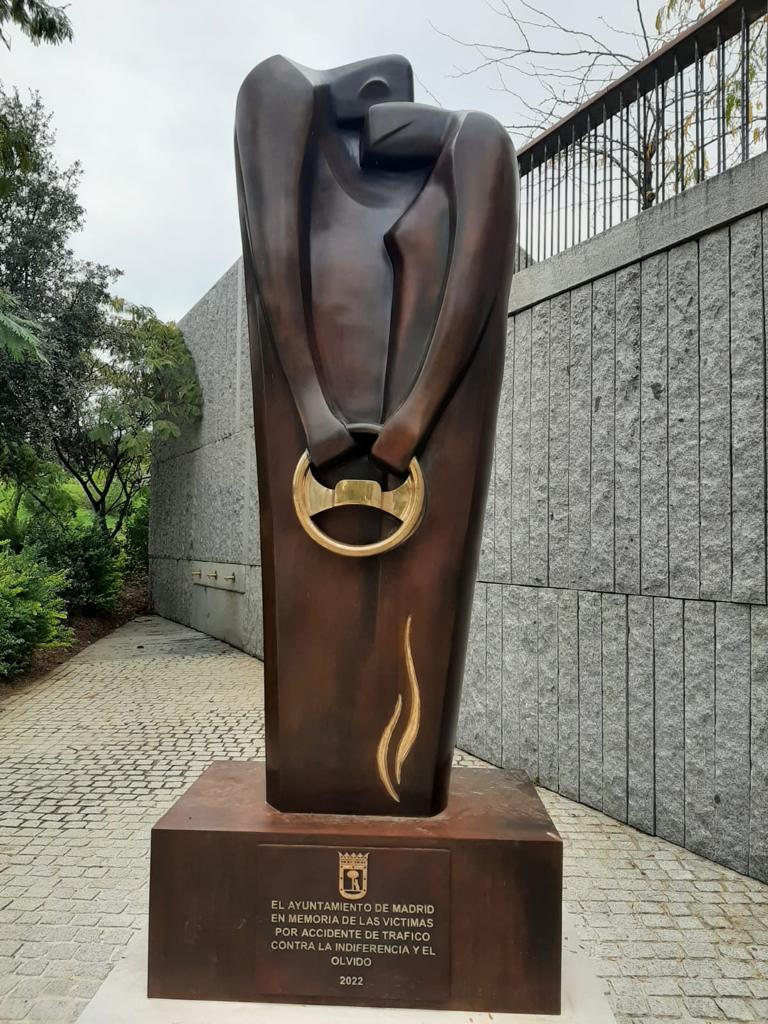 ---