#SlowDown in Iran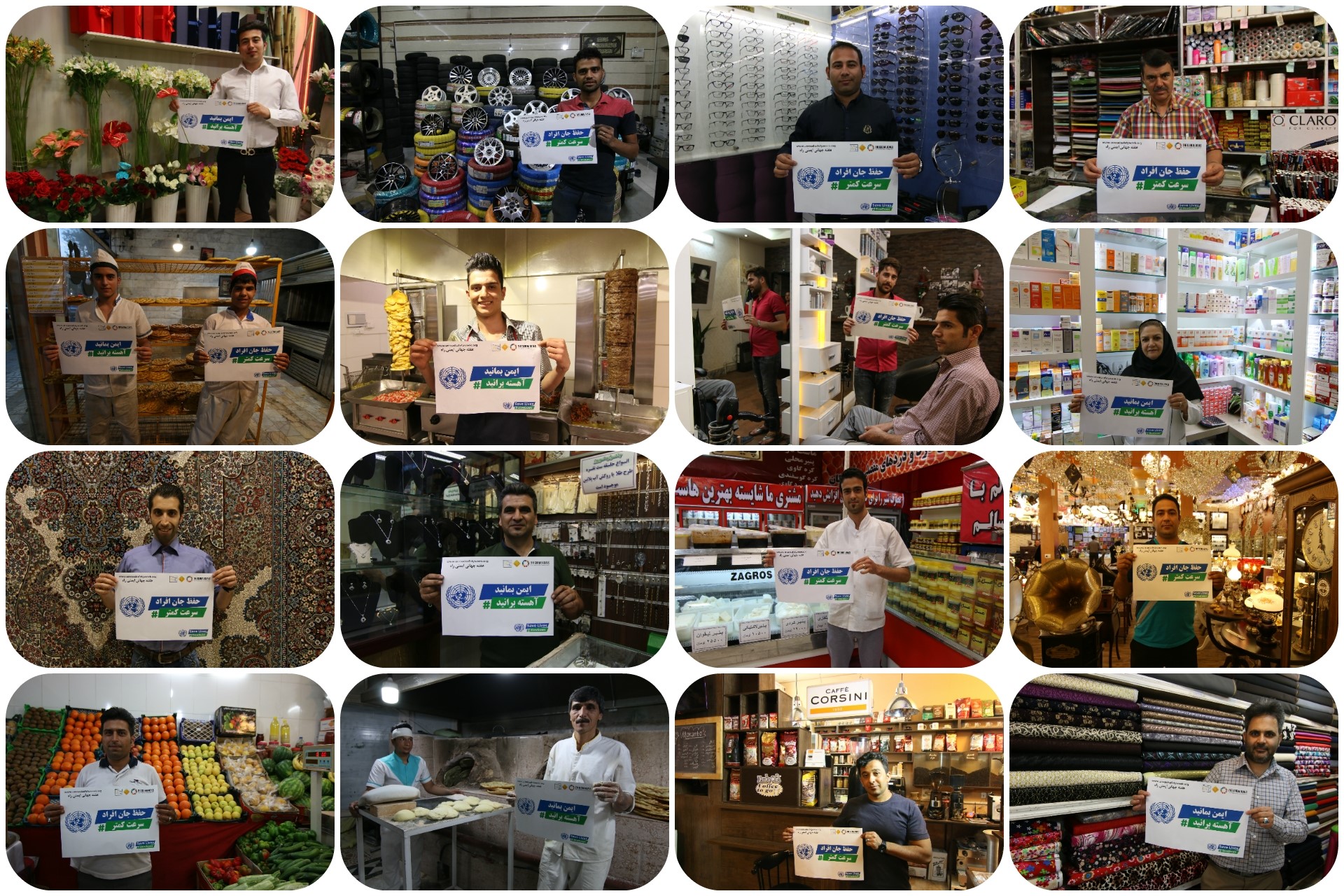 27 April 2017 was National Road Safety Day in Iran and Alliance member Road Safety Pioneers took advantage of this opportunity to start their #SlowDown activities early and gain some momentum. 
Director Ali Zayerzadeh is a keen photographer as well as a road safety campaigner. It is therefore no surprise that the run up to Road Safety Pioneer's #SlowDown campaign featured a national photo contest through social media and creation of three videos, one of which has been released through social media (see HERE) and the other two are being shown on large screen monitors throughout Mashhad and in metro stations. These videos are reaching passers-by with the #SlowDown message promoted by prominent celebrities including footballers, tennis players and cyclists. Ali says of the work involved in engaging celebrities for the campaign "it took a lot of time but it was worth it."
To engage civil authorities, they sent a template mail about the week and expected activities for Transportation Dept. of the Ministry of Interior. The Ministry used this to send an official mail to all of the provinces. Within the province, the Province Governor sent a letter to all of the cities and small towns. They also engaged ecotourism and eco-friendly groups to support the campaign on their day tours and took signboard photos at an urban planning conference. 
Now that UN Global Road Safety Week has begun, Road Safety Pioneers are focusing on awareness raising among motorists, children and policemen. On Monday they distributed stickers to taxi drivers with the #SlowDown slogan and "I respect the speed limit" (photos below), put information brochures inside city buses on selected crowded routes and started their series of road safety sessions with school children.  
Their events don't stop there. Among other activities this week, they are running a training session for police officers on speed management and will be working with the traffic police, municipality and Road Ministry to stop speeding drivers. Instead of issuing them with a speeding ticket, they are talking to them about speeding, giving them a brochure and asking for their commitment to slow down. At the end of the week, Ali has been invited to present all that Road Safety Pioneers have been doing for the campaign at the National Ceremony for the Fourth UN Global Road Safety Week.
With an eye on the future, Road Safety Pioneers are considering how best they can maintain the impetus of UNGRSW and the new contacts that they have built with officials and decision makers. One way they are doing this is by using a social media app called Telegram which is popular in Iran. They established a telegram group and added a number of key stakeholders from around the country. During the week they used the group to push them to plan their own programs and plans for the road safety week. Now, beyond the week, they are looking to keep the group active after UNGRSW, organizing technical online workshops (in the form of webinars) to promote the safe system thinking among the key decision makers.
Read more about Road Safety Pioneers HERE.
---