Safe Riding Initiative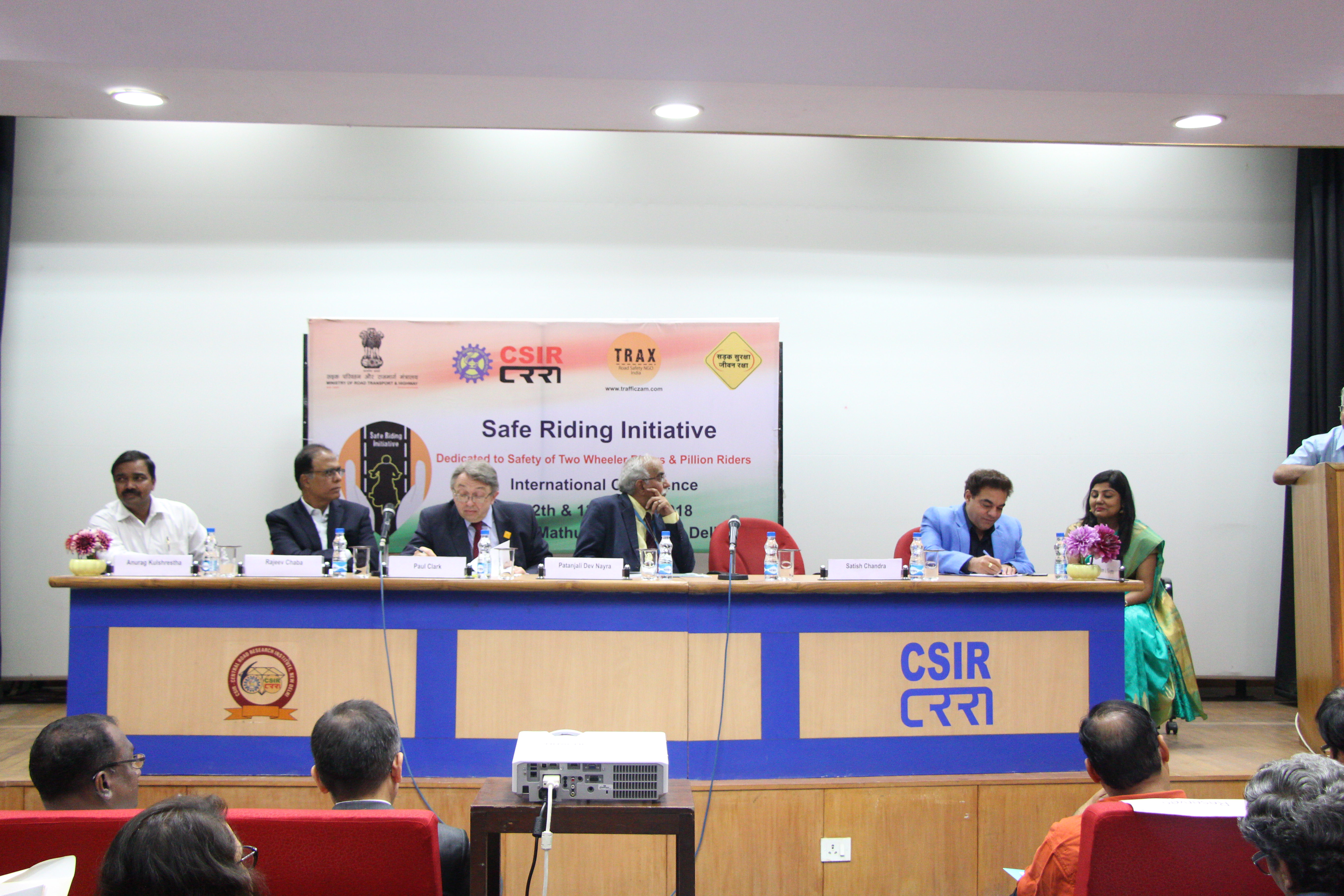 Last month, Alliance member TRAX S. Society, India, partnered with the Central Road Research Institute (CRRI) to organize a conference as part of the Safe Riding Initiative, a campaign dedicated to the safety of two-wheeler drivers and pillion riders in India. 
The Safe Riding Initiative has five objectives:
Standardized helmets
Helmet usage for all ages
Maintenance of roads especially potholes
Scientific design of two-wheelers
Advertising policy and the role of communicators.
The conference was attended by 150 road safety stakeholders, schools, resident welfare associations, corporations, traffic police, and NGOs. It featured expert delegates from the UK, Bangladesh, Malaysia, Iran, Australia, Japan, and Nepal. 
The recommendations from the conference included:
Engagement of the Indian Prime Minister as a brand ambassador for road safety by inviting him to assume the position of Chairman of the National Road Safety Program
Non-standardized helmets to be replaced by ISI standardized helmets through enforcement
and awareness
Helmet production to be brought under the mandatory list and treated as a life-saving
device and removal of sales tax on ISI-approved helmets
Provision of segregated two-wheeler lanes in peri-urban areas
Compulsory helmets for child pillion riders for the child above age six
Mandatory hand grip and saree guards on all motorized two-wheelers
Deficiencies in road engineering and road repair works should be accorded top priority
Road safety should be compulsory subjects in all teachers training programs
Implementation of a National Road Crash Data Registry
Constitution of a government body for maintaining advertising standards with respect to road safety
Promotion of safe school zones and safe transportation of children
Promotion of safer wheel design including anti-locking brakes (ABS) for two-wheelers and anti-skidding technology.
Read more about Trax S Society HERE.
---