Read our 2022 Annual Report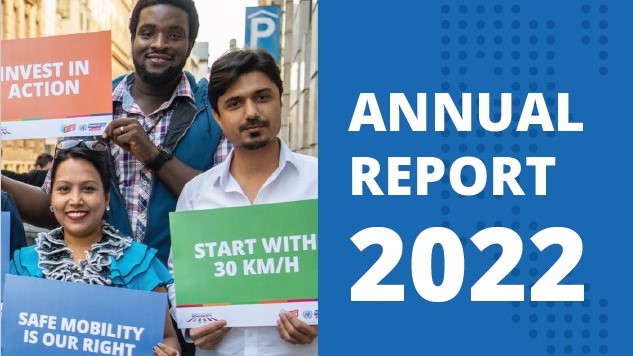 We are delighted to share our 2022 Annual Report with you.
In 2022, we, together with our member NGOs, defined regional and global calls to action that honed in on three specific asks that governments must urgently address to achieve a 50% reduction in road deaths and injuries by 2030: 30 km/h zones where people walk, live, and play; investment in road safety; and involving NGOs in road safety decision-making.

The Annual Report shows how these calls to action underpinned our activities throughout 2022, through our seventh Global Meeting of Nongovernmental Organizations Advocating for Road Safety and Road Victims in Budapest, Hungary, in March, the #CommitToAct campaign in May, analysis of the political declaration and the Member State statements at the High-level Meeting on Global Road Safety (HLM) in July, and the anniversary of the Global Plan for the Decade of Action for Road Safety 2021–2030 in October.

Read the report HERE.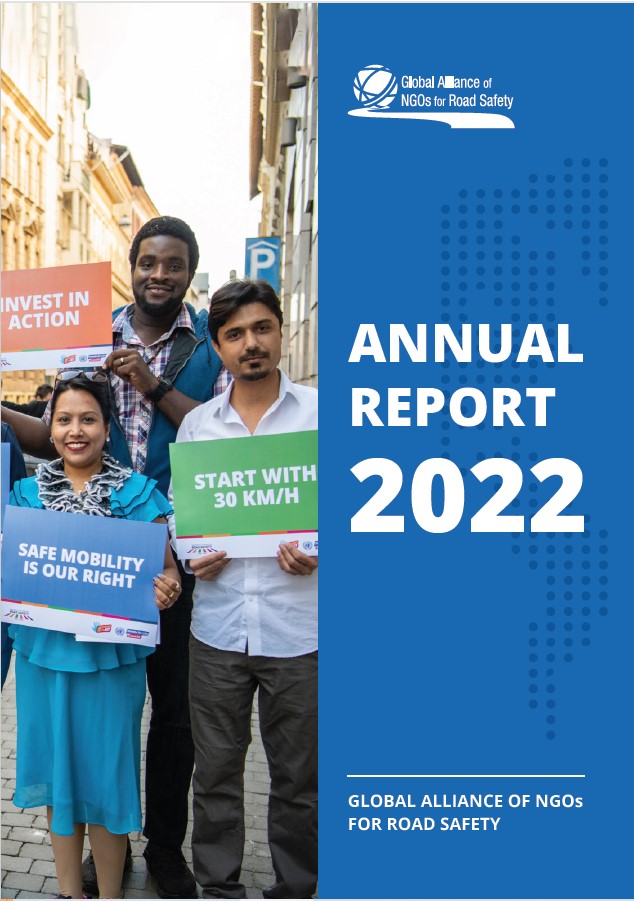 ---