PRESS RELEASE: Latin America Chapter to Unify and Strengthen NGO Advocacy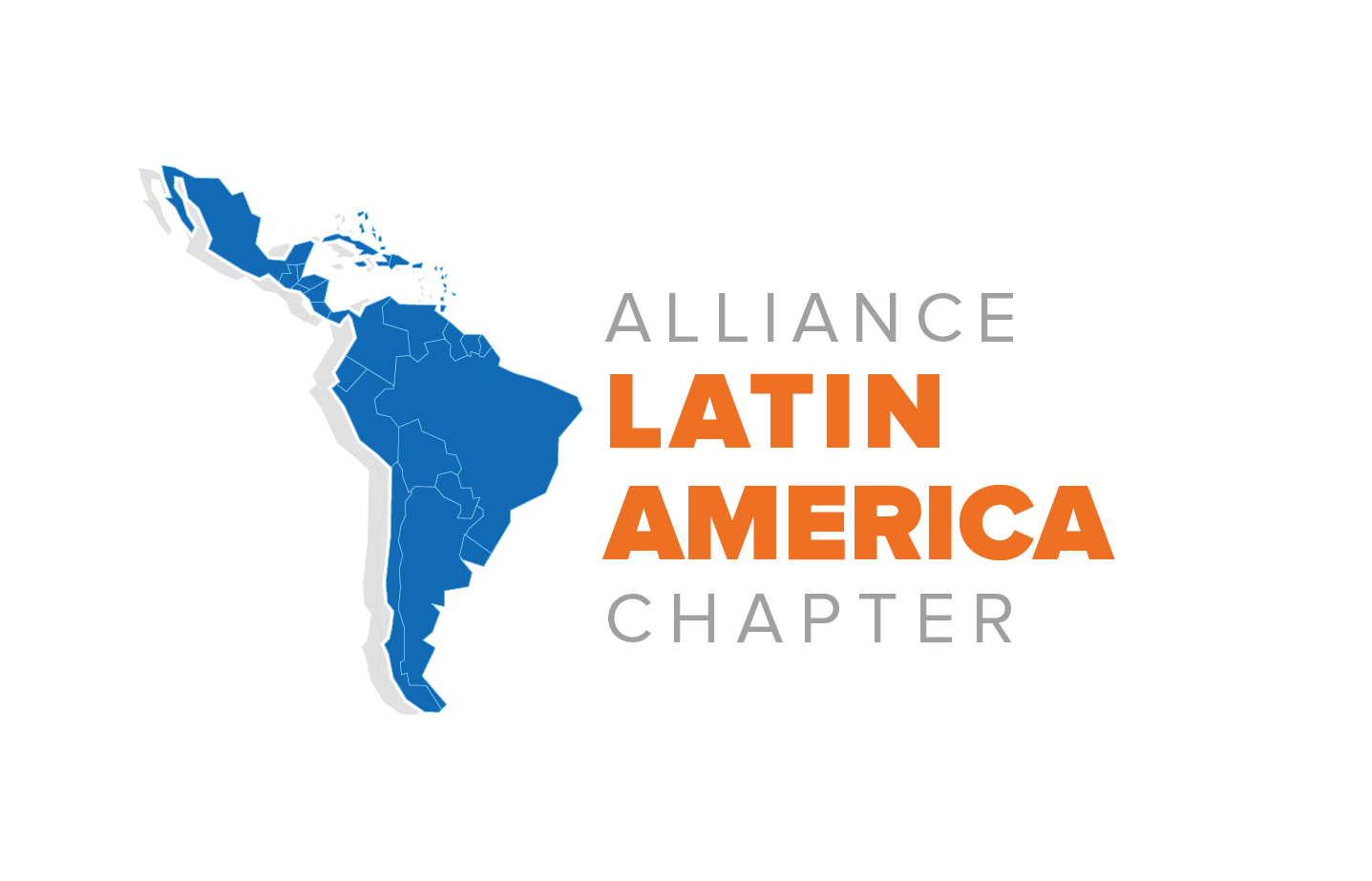 Read in SPANISH.
31 August 2022
Today, the 51 members of Global Alliance of NGOs for Road Safety (the Alliance) in 15 countries in Latin America launched a new regional chapter to unify and strengthen their advocacy and influence to save lives across the continent.
Last year, the Global Plan for the Decade of Action for Road Safety 2021–2030 was published, setting out the action that governments need to take to achieve a 50% reduction in road deaths and injuries by 2030. The Global Plan highlights the essential role of civil society in achieving this ambitious target. NGOs play a pivotal role in promoting, advocating, and achieving the adoption of proven measures toward the 2030 target. In recent months, NGO advocacy has contributed to significant legislative wins in Mexico and Colombia and the development of national road safety strategies with aggressive fatality and injury reduction targets in Ecuador and Colombia.
The Latin America Chapter will be a platform of support to strengthen and unite NGOs in the region working on road safety, mobility, and with road victims; recognizing synergies between countries and leveraging NGOs' joint strength and experience to stronger, further-reaching advocacy wins. Together they will keep their governments accountable for their global, regional, and in-country commitments, including the 2030 target, and keep road safety on the agenda until every person in Latin America is guaranteed — through commitment and action — their right to safe mobility.
The proven actions that can prevent road deaths and injuries are known. Now, governments must prioritize and implement them. Alliance member NGOs have drafted a call to action for decision makers in Latin America, taking account of the specific context and challenges within the region. It calls for governments in Latin America to:
Guarantee the right to safe mobility by drafting and enforcing laws or constitutional changes that transcend government terms and short term priorities;
Implement evidence-based actions, with particular attention to: 

speed management, which is the primary factor aggravating all other risk factors;
safety of motorized two-wheeler users by improving vehicle and driver license standards, strengthening post-crash care and crash investigation; 
comprehensive support systems for road crash victims and their families;
stronger legislation and enforcement for blood alcohol concentration (BAC) and use of handheld devices while driving.
The launch of the Latin America Chapter has been achieved through sponsorship from Michelin Group, supported by Michelin offices in different countries in the region. It is coordinated by the Alliance Secretariat with strategic guidance from an advisory committee of member NGOs from the region.
Lotte Brondum, Executive Director of the Alliance, said, "Under the umbrella of the Alliance, the Latin America Chapter is a grassroots movement, guided by members to strengthen the NGO voice in the region. We thank Michelin for their generous support, which has enabled the Chapter to be launched, so that the voice and power of NGOs will be amplified in the region.
There is no reason why every country in Latin America cannot halve road deaths by 2030: we know what proven actions are needed. We have just 3,044 days until the 2030 target date to reduce road deaths and injuries. There's no time to lose."
Nicolas Beaumont, Senior Vice-President, Sustainable Development and Mobility, Michelin, said, "The Michelin Group is committed to sustainable and safe mobility, respectful of man and the planet and resolutely turned toward the future. NGOs are a key piece of the jigsaw to ensure a safe, sustainable future for all and we are therefore delighted to strengthen NGO advocacy and action for safe mobility in Latin America through this new collaboration."
---
SPANISH
CAPÍTULO DE AMÉRICA LATINA DE LA ALIANZA GLOBAL DE ONGs PARA LA SEGURIDAD VIAL PARA UNIFICAR Y FORTALECER LA INCIDENCIA DE LAS ONG
31 agosto 2022
Hoy, los 51 miembros de la Alianza Global de ONGs para la Seguridad Vial (la Alianza) en 15 países de América Latina lanzaron un nuevo capítulo regional para unificar y fortalecer su incidencia e influencia para salvar vidas en toda la región.
El año pasado se publicó el Plan Global para la Década de Acción para la Seguridad Vial 2021-2030, que establece las medidas que los gobiernos deben tomar para lograr una reducción del 50% en las muertes y lesiones viales para 2030. El Plan Global destaca el papel esencial de la sociedad civil para lograr este ambicioso objetivo. Las ONGs desempeñan un papel fundamental en la promoción, la incidencia y el logro de la adopción de medidas probadas hacia el objetivo de 2030. En los últimos meses, la incidencia de las ONGs ha contribuido a importantes logros legislativos en México y Colombia y al desarrollo de estrategias nacionales de seguridad vial con objetivos agresivos de reducción de fatalidades y lesiones en Ecuador y Colombia.
El Capítulo de América Latina será una plataforma de apoyo para fortalecer y unir a las ONGs de la región que trabajan en seguridad vial, movilidad y con las víctimas de siniestros viales; reconociendo las sinergías entre países y aprovechando la fuerza y la experiencia conjunta de las ONGs para obtener logros de incidencia más sólidos y de mayor alcance. Juntos harán que sus gobiernos rindan cuentas por sus compromisos globales, regionales y nacionales, incluida la meta de 2030, y mantendrán la seguridad vial en la agenda hasta que cada persona en América Latina tenga garantizado, a través del compromiso y la acción, su derecho a una movilidad segura.
Las acciones probadas que pueden prevenir las muertes y lesiones en la carretera son conocidas. Ahora, los gobiernos deben priorizarlas e implementarlas. Las ONGs miembros de la Alianza han redactado un llamado a la acción para los tomadores de decisiones en América Latina, teniendo en cuenta el contexto específico y los desafíos dentro de la región. Este llama a los gobiernos de América Latina a:
Garantizar el derecho a la movilidad segura mediante la elaboración y aplicación de leyes o cambios constitucionales que trasciendan los mandatos gubernamentales y las prioridades coyunturales;
Implementar acciones basadas en evidencia, con especial atención a:

control de la velocidad, que es el principal factor que agrava todos los demás factores de riesgo;
la seguridad de los usuarios de vehículos motorizados de dos ruedas mediante la mejora de los estándares de los vehículos y las licencias de conducir, el fortalecimiento de la atención posterior a los siniestros y la investigación de los mismos;
sistemas integrales de apoyo a las víctimas de siniestros viales y sus familias;
legislación y cumplimiento más estrictos para la concentración de alcohol en sangre (BAC) y el uso de dispositivos portátiles mientras se conduce.
El lanzamiento del Capítulo de América Latina se ha logrado gracias al patrocinio del Grupo Michelin, con el apoyo de las oficinas de Michelin en diferentes países de la región. Está coordinado por el Secretariado de la Alianza con la orientación estratégica de un comité asesor de ONGs miembros de la región.
Lotte Brondum, Directora Ejecutiva de la Alianza, dijo: "Bajo el paraguas de la Alianza, el Capítulo de América Latina es un movimiento de base, guiado por los miembros para fortalecer la voz de las ONGs en la región. Agradecemos a Michelin su generoso apoyo, que ha permitido poner en marcha el Capítulo, para que la voz y el poder de las ONGs se amplíen en la región. No hay ninguna razón por la que todos los países de América Latina no puedan reducir a la mitad las muertes en las carreteras para el año 2030: sabemos qué acciones probadas son necesarias. Sólo tenemos 3.044 días hasta la fecha objetivo de 2030 para reducir las muertes y lesiones en las vías. No hay tiempo que perder."
Nicolas Beaumont, Vicepresidente Senior de Desarrollo Sostenible y Movilidad de Michelin, ha declarado: "El Grupo Michelin está comprometido con una movilidad sostenible y segura, respetuosa con el hombre y el planeta y decididamente orientada hacia el futuro. Las ONGs son una pieza clave del rompecabezas para garantizar un futuro seguro y sostenible para todos y, por lo tanto, estamos encantados de reforzar la incidencia y la acción de las ONG en favor de la movilidad segura en América Latina a través de esta nueva colaboración."
---