Liberian Popular Music Star Remembered at WDoR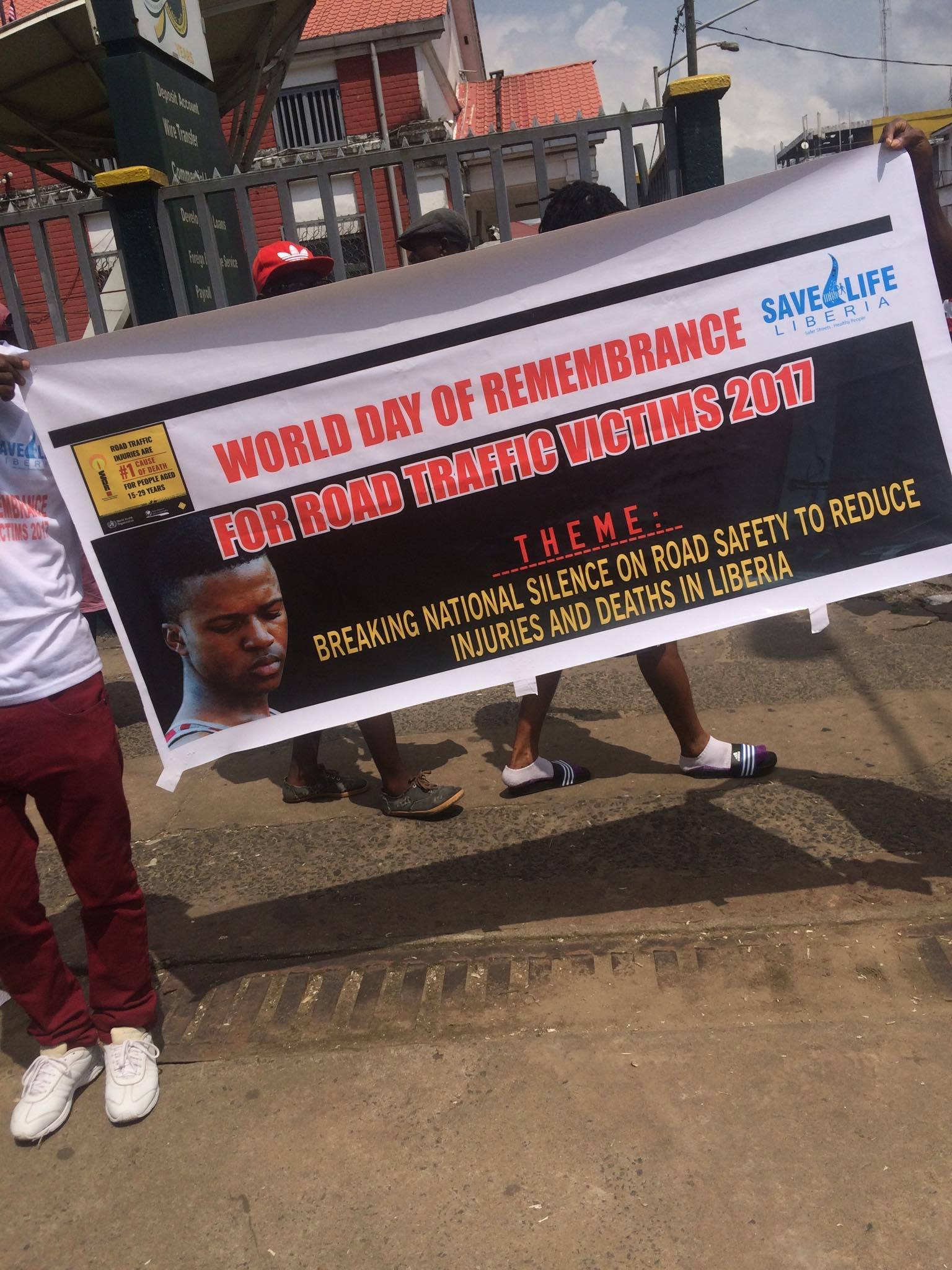 On 3 March 2017, popular Liberian music star, Quincy L. Burrowes, was killed in a road traffic crash which also injured two other passengers. Alliance member Save Life Liberia Inc. incorporated this high-profile tragedy into their WDoR commemorations this year. 
Adapting the theme of WDoR 2017 to incorporate local focus, the NGO conducted their activities under the slogan: "Breaking National Silence on Road Safety to reduce serious injuries and deaths in Liberia by 50% by 2020." Save Life Liberia Inc.'s activities took place at the College of West Africa (CWA) Auditorium, Monrovia. The official opening of the event brought together participants from civil society organizations, local and international NGOs and governmental agencies, students and youth groups and media representatives. The commemorations featured a panel discussion with WHO,  Deutsche Gesellschaft fur Internationale Zusammenarbeit (GIZ), the police, the EU, and civil society organizations who discussed the increase in road fatalities in Liberia and the need to improve road laws, implementation, awareness, and infrastructure.
Read more about Save Life Liberia Inc. HERE. 
---