WHO hosts webinar on safe systems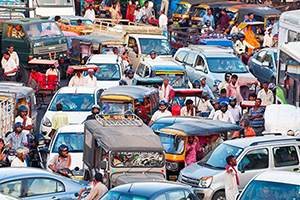 Bloomberg Initiative for Global Road Safety, Legal Development Programme
WEBINAR: THE SAFE SYSTEMS APPROACH
A holistic approach to protect road users from death and serious injury by taking human error and frailty into account. The Safe Systems Approach acknowledges that humans will make mistakes on the road, but the price they pay for this mistake should not be death or serious injury. Adopting such an approach requires working at different levels including: institutional management, roads infrastructure, safe vehicles, and user behaviour.   
DATE:                                22 November 2016
TIME:                                2:00 pm, Europe Time (Amsterdam, GMT+01:00)
DURATION:                      1.5 hr
CONTENT:
What is a Safe Systems approach?
Safe Systems – speed and infrastructure.
Safe Systems and Legislation: what can legislation address in a safe systems approach and what it cannot address?
Application of the Safe Systems approach in high-income countries and potential for implementation in low- and middle-income countries.
SPEAKERS:
Dr Matts-Åke Belin, Senior Policy Advisor, Swedish Transport Administration
Dr Soames Job, Head, Global Road Safety Facility (GRSF), The World Bank Group
Mr Rob McInerney, Chief Executive Officer, IRAP
Ms Evelyn Murphy, Technical Officer, WHO
Dr Tami Toroyan, Technical Officer, WHO
To join the online event
Click here to join the online event.
Or copy and paste the following link to a browser:
https://who-meeting.webex.com/who-meeting/onstage/g.php?MTID=ebe8a56e9231e607a11b99486cfe9f72b
2. Click "Join Now".
This event does not require a password.
Join by phone
+41 43456 9564 Switzerland toll
This event does not require a password.
Global call-in numbers   Can't join the meeting?  
IMPORTANT NOTICE: Please note that this WebEx service allows audio and other information sent during the session to be recorded, which may be discoverable in a legal matter. By joining this session, you automatically consent to such recordings. If you do not consent to being recorded, discuss your concerns with the host or do not join the session.
---