COVID-19: Building Back Better in LMICs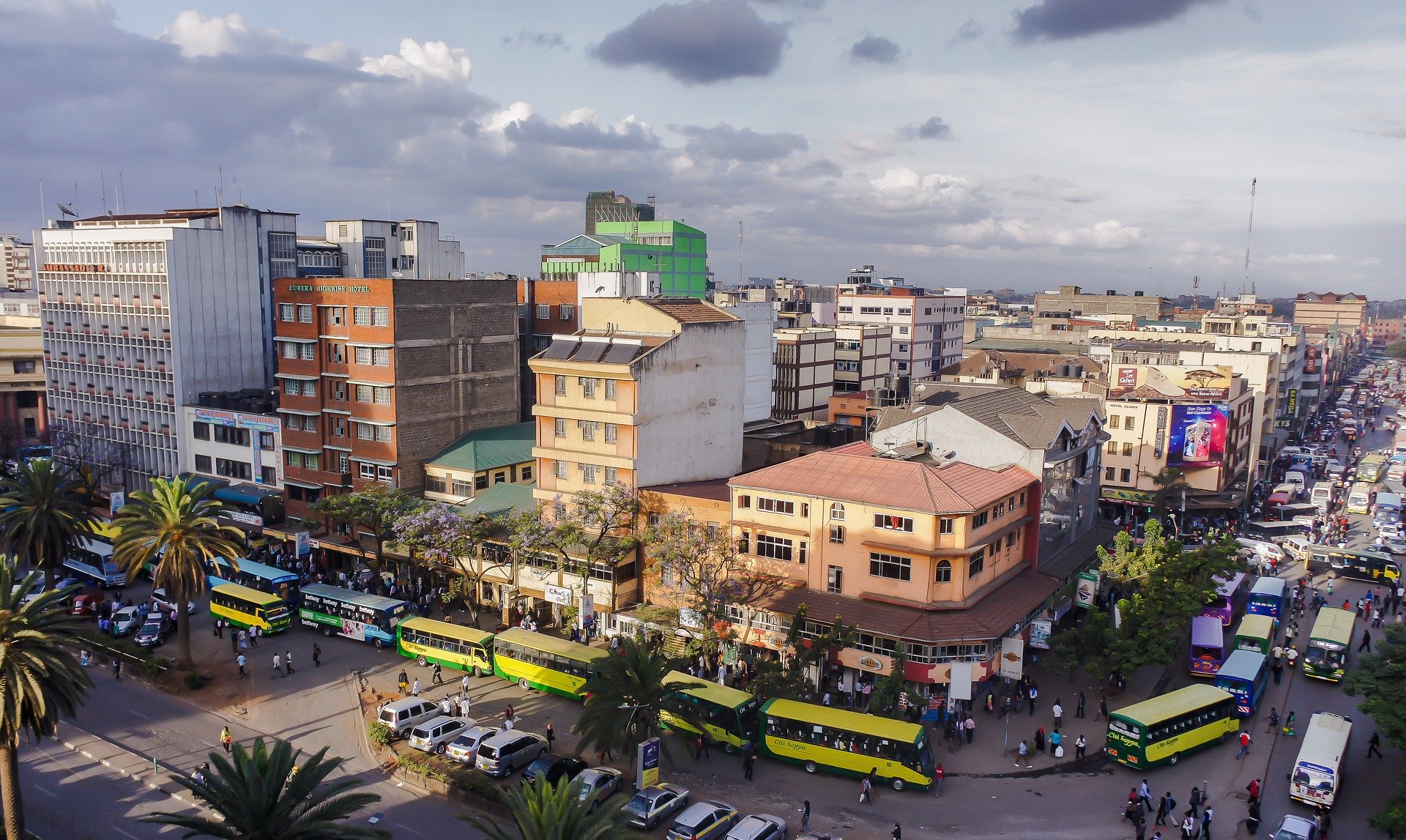 During the pandemic, webinars and online sessions have proved an effective way to share knowledge and ideas. These sessions have enabled many of us to listen to high-level speakers and events that we might not otherwise have been able to attend. The UN Road Safety Fund (UNRSF)'s a webinar on "An Opportunity to Build Back Better: the Potentially Transformative Impact of COVID-19 on Road Safety in Low- and Middle-Income Countries" was one such opportunity.
The webinar was moderated by journalist Femi Oke and comprised two elements: a roundtable on the road safety issues and solutions thrown up by COVID-19, which featured the Alliance's Executive Director, Lotte Brondum among the expert panel, and a case study on a UNRSF-funded program in Addis Ababa, in which the Ethiopian Government has worked with UN Habitat on a sustainable mobility program that is improving the safety of walking and cycling across the city.
Session 1: Advocating for Road Safety for Low- and Middle-Income Countries During and After COVID-19
Panel:
Dagmawit Moges, Minister of Transport, Ethiopia
Maimunah Modh Sharif, United Nations Under Secretary General and Executive Director UN-Habitat
Lotte Brondum, Executive Director of the Global Alliance of NGOs for Road Safety
Matthew Baldwin, Deputy Director-General for Mobility and Transport, DG Mobility and Transport, European Commission
Adnan Hyder, Senior Associate Dean for Research, Professor of Global Health, Director, Center on Commercial Determinants of Health, Milken Institute School of Public Health, George Washington University
Erik Jonnaert, Special Envoy for Road Safety for the International Organization of Motor Vehicle Manufacturers (OICA)
Summary:
"The monster that has invaded our planet" as Jean Todt, UN Secretary-General's Special Envoy for Road Safety, described COVID-19, has highlighted mobility, health, and social justice problems around the world. It offers a chance to 'build back better' in many ways.
Connections between the effects of COVID-19 and road safety
Several parallels can be drawn between COVID-19 and road safety, noted Adnam Hyder: the impact on the health system, effects of alcohol, and the disproportionate effect on vulnerable communities. Lotte Brondum noted how the pandemic has made us realise that things are possible that we perhaps had not before. "Prevention is a hard sell," she said, "but we have seen in the pandemic that people will take on board and accept complex prevention measures."
We must maximize the shift walking and cycling
Several panelists, including Maimunah Modh Sharif, Matthew Baldwin, and Lotte Brondum, pointed to the cultural shift that appears to be occurring in cities around the world toward walking and cycling and the opportunity that presents for safer, healthier journeys. They discussed how to maximize the opportunities that could otherwise be lost as the pandemic passes and mobility returns to 'normal.'
It is time to look to LMICs for road safety leadership
For Ethiopia, said Dagmawit Moges, the COVID-19 pandemic has been a "lesson in what we are capable of" as demonstrated by Addis Ababa's progress on sustainable mobility during the pandemic. She focused on data as a key driver for successful change and how Ethiopia is using that to reduce road crashes.
Adnam Hyder lauded the progress in Ethiopia and also in Malaysia, commenting that more leadership is needed from 'the global south'. "It is important," he said "that it is not always high-income, white countries setting the road safety agenda."
The new normal is an opportunity to address inequality
Equality was also Adnam's agenda at national and local levels, calling for greater social justice: that the new normal should address the mobility issues of vulnerable and overlooked groups.
Solutions must be relevant to local needs
Lotte Brondum cautioned that solutions must address local needs: "local solutions on the terms of local communities and local realities." Cycle lanes, for example, might be a valuable solution in one city, but unworkable in another. Maimunah Modh Sharif also pushed on the need for strong leadership to translate the global agenda to implement sustainable, local mobility strategies.
We need to address speeding
Matthew Baldwin noted that lower traffic volumes has not translated to lower road deaths. Speeding is a key reason combined with the increased interface between cars and the more numerous pedestrians and cyclists. In the wake of COVID-19, speed interventions, such as 30kmph limits and technology for intelligent speed assistance, are important. The safe system approach is essential.
Improving vehicle standards in low- and middle-income countries would save lives
The problem of vehicle standards in low- and middle-income countries was one of the issues identified by Erik Jonnaert as a significant barrier to progress, although where responsibility should lie for enforcing standards was hotly debated: should responsibility lie with governments to adopt UN legal instruments on vehicle safety standards or should vehicle manufacturers take the lead by only selling vehicles that meet the highest standards?
Session 2: Case Study: The Impact of COVID-19 on a UNRSF Road Safety Project in Ethiopia
Introduced by Dagamawit Moges, Minister of Transport, Ethiopia, and Saul Billingsley, Executive Director, FIA Foundation.
Panel:
Stefanie Holzwarth, Urban Mobility, Urban Basic ServicesSection, Urban Practices Branch, UN-Habitat
Mitku Asmare, Deputy Director General, Federal Transport Authority (FTA), Ethiopia
Seble Samuel, Geographer, Storyteller and Climate Justice Advocate / East Africa Communications and Knowledge Management Officer for the CGIAR Research Program on Climate Change, Agriculture and Food Security
Regatu Solomon, Road and Transport Engineer, Safe Cycling Program, Addis Ababa Transport Bureau
Romain Hubert, Acting Head of the UNRSF Secretariat
Summary:
In her opening address, Dagamawit Moges described the issues faced by pedestrians and cyclists in Addis Ababa, including having the highest fatality rates among road users, unsafe footpaths, illegal traders and parking taking up the space, poor intersection design making crossings unsafe. She also pointed out that the streets are the places where they must address the transmission of COVID-19, where pedestrians are together in large numbers in narrow and uncomfortable spaces.
Addis Ababa has seized the opportunity presented by COVID-19 and the tipping point toward clean, active, sustainable transport. The Government of Ethiopia, working with UN Habitat, and supported by the UNRSC with funds from FIA Foundation, has embarked on an ambitious program to push sustainable mobility through strategic interventions for walking and cycling. Most residents of the city look to public transport to get around because the infrastructure has not, in the past, been good enough for them to walk. With physical distancing restrictions, it is a necessity to reduce the pressure on public transport during the pandemic, while recognizing that mass transit remains a strategic necessity for a safe and sustainable city.
In the session, those implementing the walking and cycling project described the landscape, aims, and progress. They noted that road user levels in Addis Ababa is now back to what it was before the pandemic but that there is a big increase in cycle users. The new cycling infrastructure has improved traffic levels, but taking the parking lane on main streets as a cycling lane. The majority of road users in Ethiopia are already using sustainable transport methods, private cars are the privilege of the wealthy, so there has not been much of a modal shift; however the new infrastructure provides benefit for the many, not just the few motorists, and promotes equality. Equality is a key premise of the project, with a target for 50% of cyclists in the city to be women.
---