#CommitToAct South Africa: Accountability for Commitment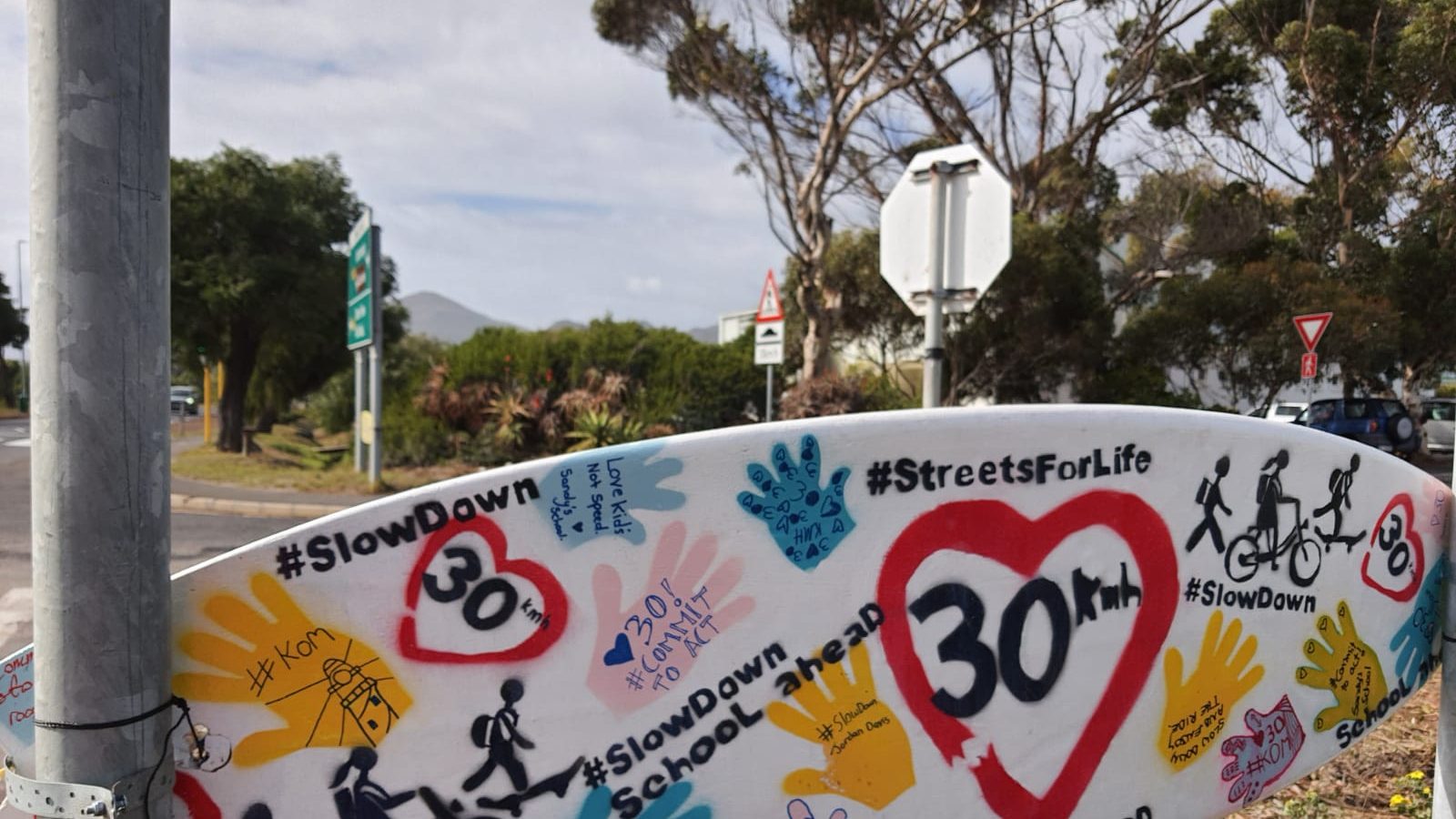 During the UN Global Road Safety Week in 2021, South Africans Against Drunk Driving (SADD) received a commitment from the municipality of Cape Town, for 30 km/h limits around eight schools in Zonnebloem, during pick up and drop off times. A year on, the NGO is using the implementation of that commitment to build momentum during the #CommitToAct Streets for Life Week of Action for wider city and national change toward 30 km/h limits around schools and high density areas.
SADD's Week of Action activities kick off with a media event celebrating the implementation of 13 new 30 km/h signs around the Zonnebloem schools. It will build on this success with a series of activities targeting different levels of decision maker and building community support and demand.
In the Kommetjie and Ocean View areas of Cape Town, it will engage with City of Cape Town road engineers and the councillor to demonstrate the need for sidewalks on a two kilometer stretch of road which is used by many to go to work, school or the beach. Mothers with children in strollers, children on bicycles or skateboards, people in wheelchairs and all pedestrians are forced to walk in the road. Several schools are situated here and SADD is working with school children and prominent local artists who have designed painted surfboards with the Streets for Life and #Love30 logos to erect at strategic spots in the area. Community support will be further mobilized through street activations using piles of shoes to demonstrate lives that could be saved by 30 km/h limits and collecting video clips from local people.
Alongside local activity, SADD is seeking a meeting with the Minister for Transport to ask them to implement speeds to 30km outside schools and high density areas country-wide.
Caro Smit, SADD's Executive Director explained, "Our campaign addresses several of the elements of the #CommitToAct #StreetsForLife campaign's call to action: a demand for evidence-based action, starting with 30 km/h limits, and involvement of NGOs in the decision making process. We believe that safe mobility is everyone's right and we are pushing that message through every avenue and opportunity that we have."
---