#CommitToAct: Maintaining pressure for 30km per hour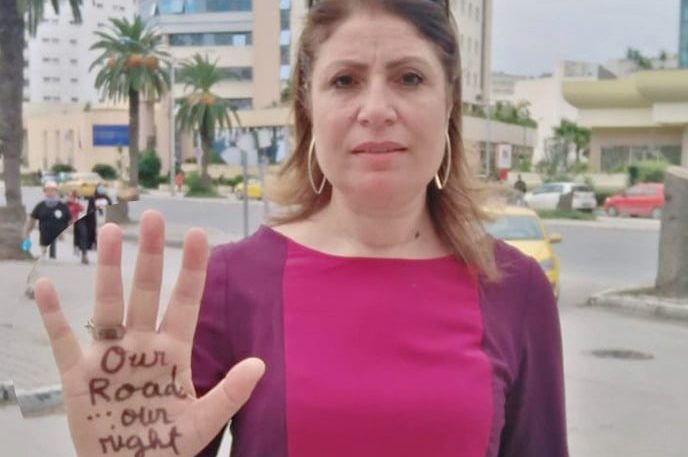 Les Ambassadeurs de la Sécurité Routière (ASR) has a track record of successful government advocacy and mass awareness campaigns. For its #CommitToAct campaign, it is focusing on the issue of 30 km/per hour speed limits outside schools.
The campaign demand builds on a commitment received by ASR in the first phase of #CommitToAct in 2019. In that commitment, a representative from the Ministry of Transport, committed to revise a decree to limit speeds to 30 km per hour around school zones across Tunisia. The revision is now approved and, following the Tunisian legislative process, there is official agreement that it will be included in the decrees and laws to be reviewed by the advisory committee that will take charge of the revision of the law. The committee is chaired by the Ministry of Transport with representation from other ministries: Interior, infrastructure, health, defence, justice. The advisory committee also includes civil society with ASR as one of the representatives.
This year, ASR is pushing the agenda further, maintaining pressure to implement and enforce the new decree. It has mounted its campaign through media. Says Afef Ben Ghenia, founder of ASR, ""We need to involve journalists and communicators. They inform citizens but they also ensure that our voices will be listened by decision makers and encourage those decision makers to act. Journalists play a big role and politicians pay attention to what they say. We need journalists as our allies and supporters."
It has involved parliamentary deputies, well-known journalists and government ministers to engage with the campaign, asking them to take the 'Our Roads, Our Right" hand photos to demonstrate their support.
It is also pushing the message through media publicity and through follow up meetings with the Ministers of Transport, Interior, and Infrastructure.
Afef says of the campaign, "There are many issues to be addressed and we must get road safety on the agenda urgently. Right now, implementation of a law for 30 km/ph speed limits around school is the main ask for ASR. We need to focus on one clear objective and this is what we have chosen, so that in 2021 we can hope to realize it and for the law to be put into action."
Read Afef's guide to working with media HERE and read more about ASR HERE.
---