Alliance Members Push for Road Safety in SDG Reviews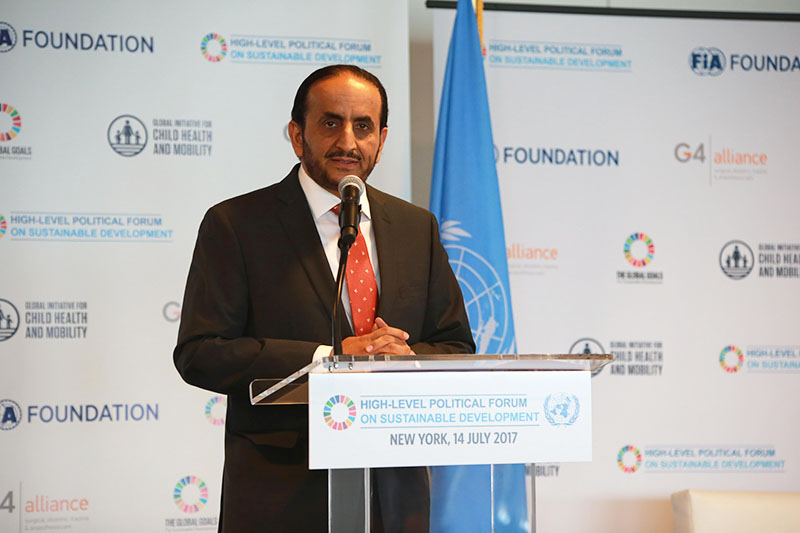 This year, 44 countries performed Voluntary National Reviews (VNRs) of their progress toward the SDGs and reported on them at the UN High Level Political Forum this month. So far, about one third of countries submitting VNRs this year mention mobility. The road safety SDG has been reviewed byBangladesh, Belgium, Belize, Ethiopia, Malaysia, and Thailand. Brazil, Cyprus, Portugal, Sweden, and Uruguay have also reported on policy measures to improve road safety. Others are reviewing related goals and targets. 
The VNRs aim to facilitate the sharing of experiences, including successes, challenges and lessons learned, with a view to accelerating the implementation of the 2030 Agenda. The VNRs also seek to strengthen policies and institutions of governments and to mobilize multi-stakeholder support and partnerships for the implementation of the Sustainable Development Goals. Therefore, they are very important in help countries share best practices and increase national and international progress towards the SDGs.
In coordinated action with FIA Foundation and the Alliance, Alliance members in several countries, including  Road Safety Pioneers, Iran; FEVR, Luxembourg; and ACA-M, Portugal, were part of the push for governments to include SDG 3.6, to halve the number of deaths and injuries on roads globally by 2020, in their VNRs. Utilizing their contacts and arranging meetings, members advocated with their governments to review progress of road safety in their reports. In Luxembourg, FEVR received the support of the Transport Minister, while in Iran, Road Safety Pioneers were given the oppportunity to review the draft report. Advocating in this way provided member NGOs with both an opportunity to maintain government focus on road safety and road death reduction and to demonstrate the progress that key stakeholders have made toward SDG 3.6.
At the High Level Political Forum, the Global Initiative for Child Health and Mobility and the G4 Alliance ran a side event hosted by FIA Foundation at the UN headquarters in New York calling for urgent action to meet the global target for road safety, as well as other mobility-related targets on air pollution and sustainable cities. The event featured speakers representing Oman, Brazil, Costa Rica, Lesotho, Jamaica, and Czech Republic and Jean Todd, the UN Secretary-General's Special Envoy for Road Safety urged countries to support a new UN Road Safety Fund. Read more about the event on the FIA Foundation blog HERE. Read more about the High Level Political Forum and VNRs HERE.
---