IHIF Program Receives Recognition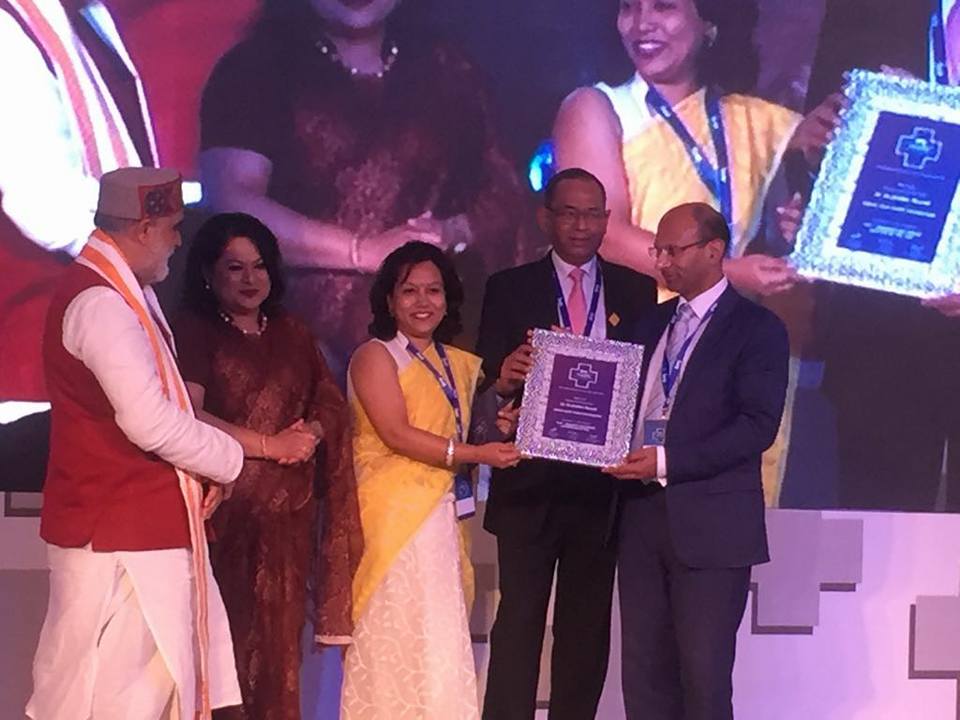 Alliance member Indian Head Injury Foundation (IHIF) received recognition for their work recently when Dr Rajendra Prasad, Honorary Medical Director of IHIF, won a prestigious BMJ South Asia Award 2017 in the category of "Non Communicable Disease Initiative of the Year". The award was given for IHIF's awareness raising program "Prevention is Better than Cure", which focuses on head injury prevention through the use of preventive safety devices such as helmets and seat belts. 
More than 1,50,000 deaths occur on India's roads every year and the majority of victims are two wheeler drivers and pillion riders. 15,633 children were killed in road accidents in India in 2015, which amounts to 43 deaths every day and five times as many are left with severe neurological problems. IHIF says that most of these deaths could have been prevented if these children were wearing helmets. Often, two wheeler drivers can be seen wearing a helmet themselves but transporting children without helmets. In the last three years, the "Prevention is Better than Cure" program has seen workshops on road safety conducted in 65 government, government-aided, and charitable schools in Delhi. 20,000 children and many parents have received the education program and 10,000 helmets mainly for 9–14 year olds, have been distributed. IHIF's post-distribution survey shows a substantial increase in the number of children wearing helmets. 
We congratulate IHIF on the award. Read more HERE.
---