Rwanda Commitment Update: Gerayo Amahoro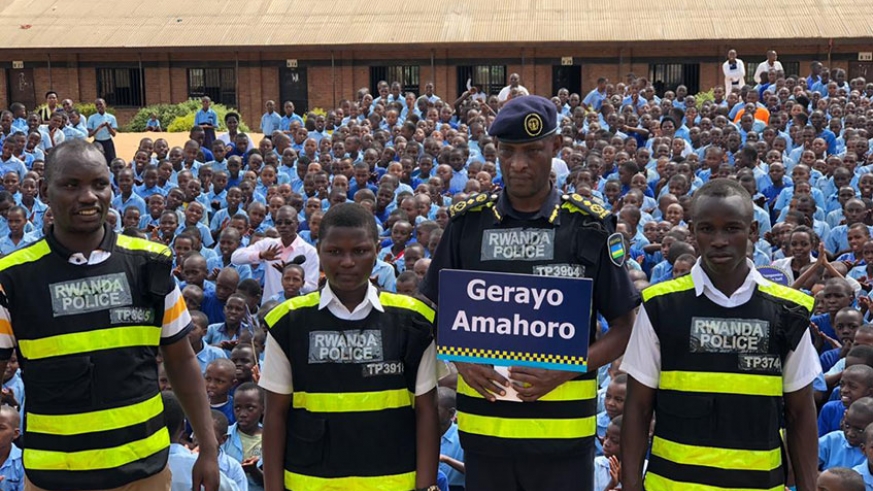 According to official police data, road crash rates in Rwanda have decreased 17% since the start of Gerayo Amahoro (which means "arrive safely"), a road safety initiative spearheaded by the Rwanda Police Force in collaboration with Alliance member Healthy People Rwanda (HPR) who suggested and helped plan the campaign.
The initiative is a result of a commitment from the Ministry of Infrastructure to implement a 52-week national level road safety campaign. While the campaign was interrupted in week 46, due to the pandemic, in addition to contributing to a significant decrease in crashes, it has gained strong buy-in across the country and mobilized a wide range of partners. Christian and Muslim groups, transport companies and cooperatives, communications companies, radio and TV, nearly every big institution private or public within the country were involved and the campaign was well-recognized across the country.
Gerayo Amahoro was a countrywide campaign with different groups of road users with different focuses during different months:
May: Launch the campaign for all road users
June: Driving under the influence of alcohol awareness
July: Road infrastructure
August: police month (one week of road safety)
September – October: Road safety in schools
November: Distracted driving awareness
December: Road safety during the festive season
January – March: Road safety in schools
Activities were carried out three days per week in parallel in all districts. Strong media coverage meant that within few weeks into the campaign, the whole country knew about it. Law enforcement was ramped up, especially for drink driving offences. Many drivers who had been drinking were found to have a blood alcohol concentration of greater than 0.08%. Offenders were arrested, jailed for five days, and fined about US$200. That strong action raised the profile of the campaign and its effects were visible to everyone. Innocent Nyezimana, founder of HPR, is also a trauma doctor. He says of that element of the campaign: "I remember, for the first time we had only three trauma cases in a weekend in the usually very busy referral hospital emergency in Kigali."
When COVID-19 stabilizes, says Innocent, the campaign will resume. Meanwhile, HPR, is undertaking an evaluation of the campaign so far. The most effective element of the campaign, says Innocent, was having "the partnership with police as the foundation. Having a strong government institution involved is key."
---