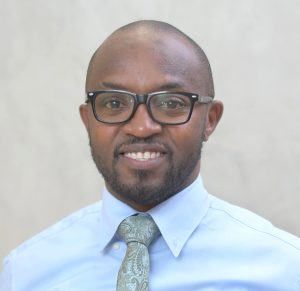 Simon Kalolo is the Country Manager for Amend Tanzania and has nearly 10 years of experience working in road safety. He is based in Dar es Salaam, Tanzania and has been with Amend since 2012.
Simon's role at Amend entails managing implementation of road safety programs in Tanzania and supporting partner road safety NGOs on Amend projects across Africa. Some of Simon's notable work on road safety in Africa includes assessing child pedestrian safety around urban schools in Botswana, Côte d'Ivoire, Ghana, Malawi, Mozambique, Namibia, Senegal, Tanzania, and Zambia. This work was part of a school-area infrastructure program that has been internationally recognized with several important international awards.
Simon has also managed motorcycle taxi rider trainings in Senegal and Togo, has led a traffic conflict analysis study around schools in Ghana, and delivered road safety training to NGOs and local government authorities in Jamaica and Morocco. Working with local road safety NGOs, Simon has helped achieve key policy goals such as the adaptation of a 30km/h speed limit at the national level in Zambia, and at the city level in Windhoek, Namibia.
Additionally, Simon is a trained and active road safety advocate for the Global Alliance of NGOs for Road Safety, and has facilitated workshops at global Alliance events. He is also a leading representative for Amend at the UN Road Safety Collaboration (UNRSC), where he regularly participates in the global meetings.