Kulanthayan KC Mani, Malaysia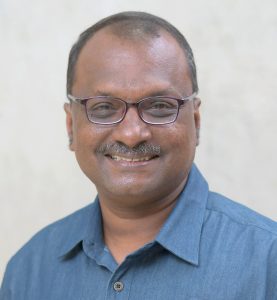 Dr. Kulanthayan KC Mani is attached to the Department of Community Health, Faculty of Medicine and Health Sciences, Universiti Putra Malaysia (UPM) based in Serdang, Selangor, Malaysia as a Professor. He holds a Bachelor Degree in Resource Economics from Universiti Pertanian Malaysia in 1995 and followed by with a Master of Science Degree in Transport Planning from Universiti Teknologi Malaysia in 1997 and a Doctoral Degree in the field of Transport Engineering from Universiti Putra Malaysia in 2002. Later in 2007, he obtained his Diploma in Traffic Safety from Lund University, Lund, Sweden.
His main research area is on Traffic Safety and Children Safety. His interest in children safety brought him to be engaged with Safe Kids Worldwide organisation and, in 2011, he took the lead in getting UPM to be a member of Safe Kids Worldwide by establishing Safe Kids Malaysia. Since then Safe Kids Malaysia UPM has been actively engaged in research and community engagement programs in promoting safety among children in the country. He works on preventing unintentional injuries mainly focussing on traffic, drowning, falls and burn injuries involving children.
He is a member of the National Road Safety Council of Malaysia (MKJR) chaired by Minister of Transport Malaysia since 2013. Globally, he is recognised and serves as a Member of the Advisory Board of Child Injury Prevention Alliance (CIPA) based in Ohio, USA since 2016. His organisation joined Global Alliance of NGOs for Road Safety in 2013 and since then have been actively engaged with the Alliance.
He mainly introduces intervention programs and evaluates these interventions as part of his academic and research needs. This approach won him recognition with three international awards awarded to his organisation in 2017: FedEx International Road Safety Award from Global Alliance of NGOs for Road Safety in Kuala Lumpur, Malaysia in April 2017, Excellence in Communication Award by Safe Kids Worldwide USA in Baltimore, Maryland USA in July 2017 and Prince Michael International Road Safety Award in London, UK in December 2017.