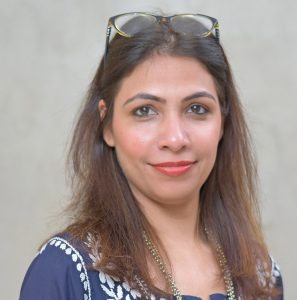 Ms. Rajni Gandhi, Founder, and Secretary, TRAX is known to be a renowned Road Safety Advocate with a profound understanding of policy making. In her view, Road Safety is a major 'Human Rights' issue. She is a firm believer of capacity building both in terms of organizational and professional as well as stakeholders. Being a founder of TRAX, she has initiated a number of programs with definite results. With a sharp focus on National and International Road Safety Developments, she crafts her actions in a way that goes in tandem with the desired requirements. Ms. Rajni is a trained Psychologist with a postgraduate degree. She has been the advocate of the First Global Alliance of NGO'S for Road Safety International Training Program in Memphis where she was conferred with the 'Best Facilitator Award'.
Ms. Gandhi also successfully completed the Post Graduation Certificate Program from the Delft University, The Netherlands. Her acumen reflects in her research-based conversations and presentations. Her brilliance lies in her convincing power for the projects and programs she's working upon. Both in terms of Ground-level and Policy Related. She is a belligerent Road Safety Advocate and believes in the 'Start to Finish' Approach. Implementation of the wearing of Standardized Helmets, Safe School Zones, Role of Media, Safe Infrastructure, Fundraising, Stakeholders' participation, or working with different NGOs.
As a Founder-Secretary of TRAX, she is leading the organization with all her core strengths and forward-looking vision.