Training
The Alliance runs trainings to support advocacy following the UN Global Road Safety Week, the launch of the Global Plan for the Decade of Action for Road Safety 2021 – 2030 and the High-level Meeting on improving Road Safety held June/July 2022. These sessions are open to Alliance members only, due to capacity issues.
Upcoming sessions
We will announce upcoming sessions soon
---
Catch up on previous sessions
---
Integrated Approach in Advocacy for Safer Streets
The training, in collaboration with UNEP and NACTO, focused on how NGOs can drive change by advocating for policies that transform streets into mixed-use spaces that can be used for a variety of activities, rather than being the exclusive domain of cars. The training examined a holistic approach to advocate for 30 km/h speed, promote active mobility and accommodate different forms of travel for sustainable cities and communities.
---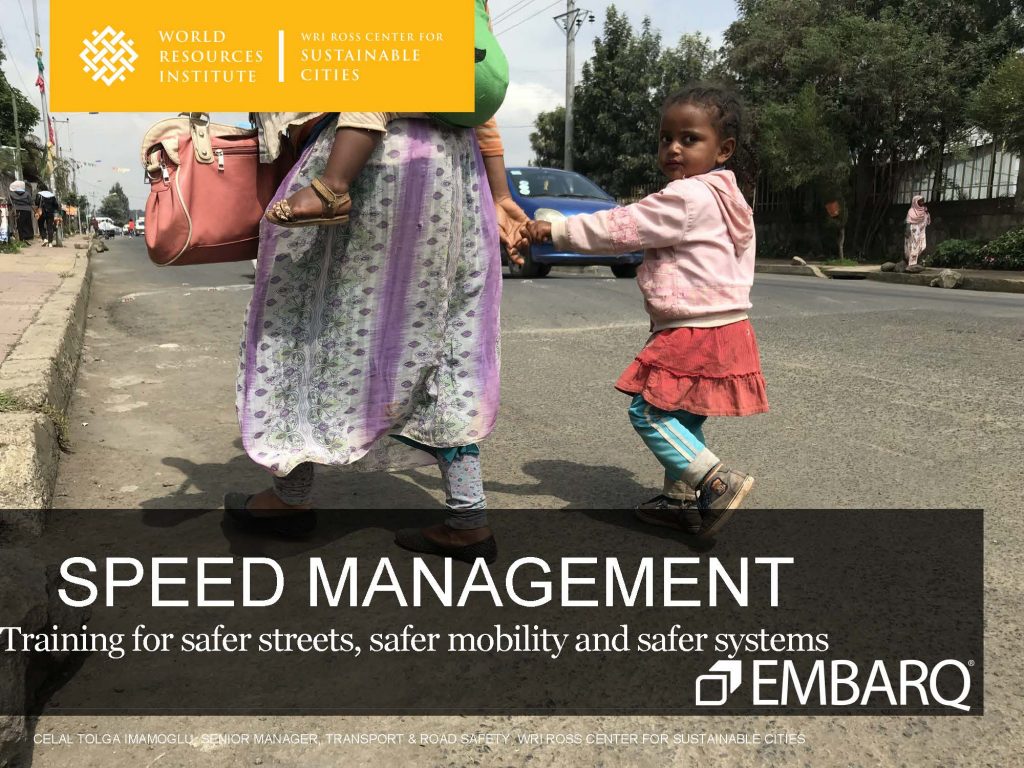 Speed Management and Safe System
The Alliance has partnered with the World Resources Institute (WRI) to organize and deliver training and mentorship for Alliance member NGOs to fast-track their capacity for planning and executing targeted advocacy activities that will result in quicker outcomes and save lives.
---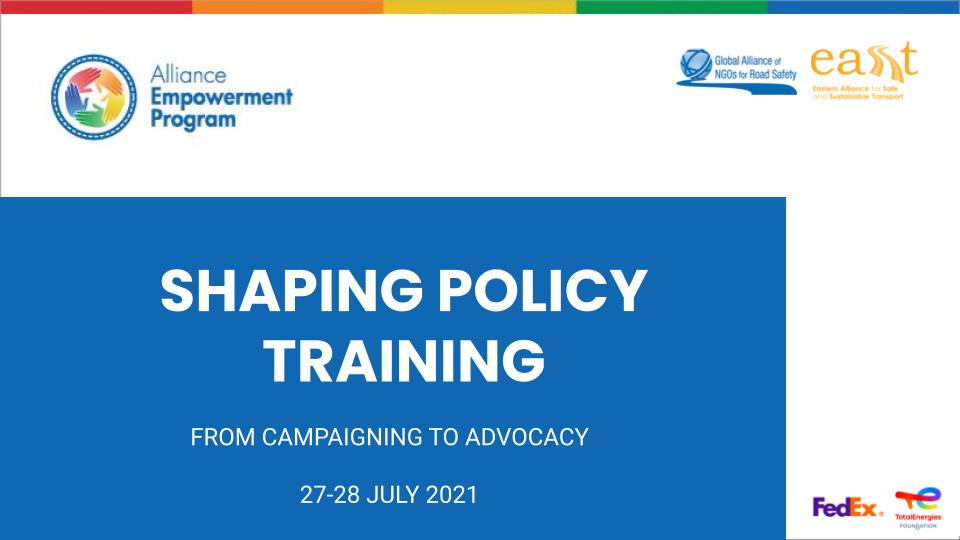 Shaping road safety policy: moving from campaign to advocacy
During UN Global Road Safety Week, NGOs made remarkable progress to mobilizing citizens in large numbers and engage with decision makers. While campaign events are important, campaigning is a subset of advocacy. This training will use real time examples and case studies to help NGOs bridge the gap from campaign to advocacy in their long-term goals and to changing policies and practices within a strategic and often political framework.
---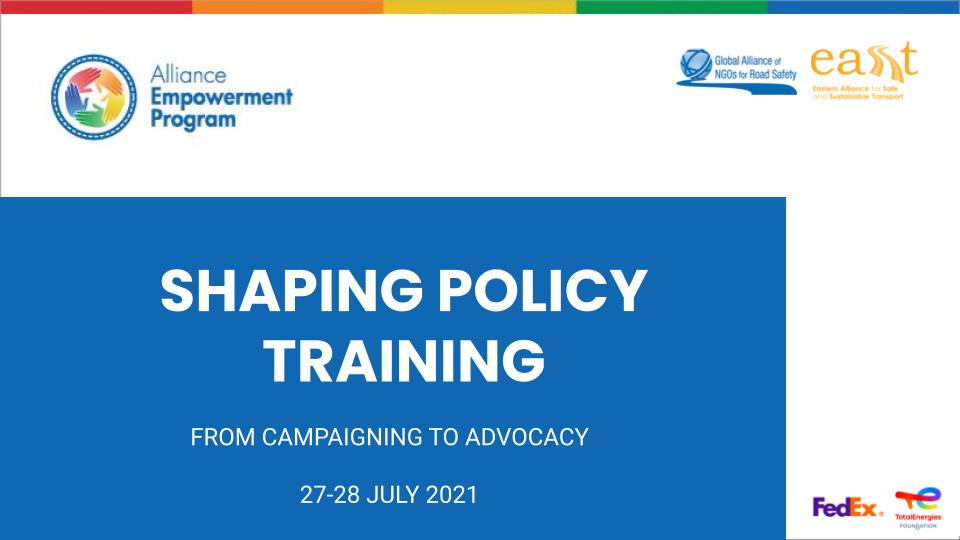 NGO Meaningful participation
This session explored how NGOs can participate meaningfully in the decision making process in their countries to help achieve the global road safety goals.
---
Commitment and Accountability
This session explored how NGOs can hold governments accountable and push progress in their countries to achieve national commitments and global targets for road safety.