LEARN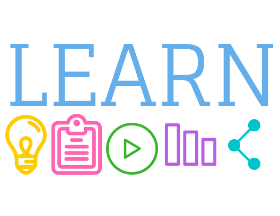 The LEARN (Learn, Examine, Act, Replicate, Network) program has been designed by International Road Federation (IRF) and the Alliance. It has been piloted and successfully implemented in six African countries (Cameroon, Kenya, Senegal, Tunisia, Uganda, Zambia).
The program aims to improve knowledge, skills, and collaborative actions on road safety data through a multi-stakeholder approach. LEARN enhances the knowledge, skills and actions of a selected group of road safety professionals and stakeholders via hands-on and interactive training workshops in LMICs.
Watch
Check out how Les Ambassadeurs de la Securite Routiere, Tunisia, and Zambia Road Safety Trust have utilized LEARN in the video below.
Read
Find out more about LEARN and how to run your own LEARN program in our guide, LEARN Program: A Guide for Implementing. The guide includes steps to set up your own coalition. Find additional resources to help you set up your program HERE.
The LEARN Model
L – Learn: The learn component of the project provides stakeholders with capacity building opportunities through formal training on road safety data. A contextually tailored curriculum is delivered to equip the stakeholders with the fundamental data-related knowledge and skills, and familiarizing them with a range of tools and techniques to understand road safety data and its usage. The learning component is crucial for initiating dialogue between the various stakeholders coming from different sectors. It sets the base for inclusivity and joint action planning.
E – Examine: The examine component provides the LEARN stakeholders an opportunity to work together by analyzing road safety data challenges in their countries and exploring ways of pooling together their strengths and resources as a coalition. They leverage their combined advantage to develop a joint action plan to demonstrate the value of working together. Each stakeholder is assigned a role in the joint action plan.
A – Act: The act component involves the implementation of a demonstration project agreed upon by all stakeholders. Roles and responsibilities are distributed according to each stakeholder's area of expertise. This component helps to put into action the practice of using at all levels and by all actors.
R – Replicate: The replicate component considers replicating and/or scaling up the demonstration activity that has been successfully completed by the LEARN stakeholders. This becomes a proven approach for redeveloping the same solutions for similar problems elsewhere or even at a higher scale by building on the key lessons learned to transfer good practices in road safety data interventions.
N – Network: The network component involves growing and popularizing the LEARN initiative through dissemination and promotion of LEARN outcomes. This aims not only to encourage interagency cooperation in data but also to provide practitioners with an evidence-based approach and good practice for improving road safety data and action through capacity building, resource sharing and improved communication.
A "Guide for implementing LEARN Program" which is a comprehensive document to implement LEARN, is freely available as a resource for other NGOs operating in different countries. This valuable resource for stakeholders who wish to implement LEARN. The LEARN program stands as a testament to the transformative power of capacity building and collaboration. By equipping stakeholders with the necessary knowledge and tools, it has empowered them to drive positive change, strengthen partnerships, and shape road safety policies in Africa.
About LEARN
Training Objectives
Short-term:
Enhance data-related knowledge and skills
Familiarize participants with tools and techniques that can help drive change and communicate a robust road safety message
Demonstrate the added value of collaborating with the support of data
Long-term:
Creation of multi-stakeholder road safety coalitions in Uganda to improve road safety policy and action
Develop easily replicable model for action within and outside the country.
Key Outcomes
The key benefits of the program so far are the strengthened connections that are built between NGOs, government officials, and other key stakeholders.
Kenya: the coalition has identified five high risk school zones for assessment and improvement. Negotiations with a funder (a local bank) are in advanced stages to support at least one of the target schools as a demonstration project on school zone assessment and improvement.
Senegal: the coalition coordinated by the NGO Laser International has succeeded in getting an amendment to 30 km/h speed limits in school zones, adopted by the Council of Ministers, chaired by the President.
Zambia: the coalition coordinated by the NGO Zambia Road Safety Trust has embarked on Crash Data Visualization, in-country Data-driven Action Plan, Zambia Non-Motorized Transport Strategy.
Uganda, Cameroon, Tunisia: the LEARN coalitions are in the process of developing their joint action plans to implement a joint data driven demonstration activity.
Quotes
"My favorite part of LEARN is the insight on collection of data on dashboard format which can be used for tailor made decisions for varying circumstances" – Participant, Zambia
"Highly impactful training. Learnt a lot and will be able to apply it in the day-to-day implementation of standards and policies" – Participant, Uganda
[1] Stockholm Declaration 2020