Seventh Global Meeting

The Global Meeting, held 23–24 March 2022, in Budapest, Hungary, and online, mobilized NGOs to advocate with their decision makers ahead of High-level Meeting on Global Road Safety in June-July 2022. It amplified three key messages: calling on governments to implement evidence-based action, invest in road safety, and involve NGOs in decision-making processes.
The central moment during the Global Meeting was the launch of the Budapest NGO Declaration and five regional calls to action, presented by Alliance member NGOs from each region. The Global Meeting also featured workshops, speeches from the Hungarian Minister for Innovation and Technology, László Palkovics, and the UN Secretary-General's Special Envoy for Road Safety, Jean Todt, and video messages from the President of the 76th Session of the UN General Assembly, Abdulla Shahid, and the Director of Social Determinants of Health, Etienne Krug, and a panel discussion titled; We Have a Plan: What Next? This panel focused on exploring the actions and advocacy areas for NGOs and other stakeholders to achieve the 2030 targets. Watch the whole session here.
Call to Action
In preparation for the #CommitToAct Streets for Life Week of Action, the High-level Meeting on Road Safety and other NGO advocacy in 2022, Alliance member NGOs have defined the Budapest NGO Declaration, setting out the actions needed to achieve the 2030 targets. It is based on three principles:
EVIDENCE-BASED ACTION
INVESTMENT FOR ROAD SAFETY
NGO INVOLVEMENT IN DECISION-MAKING
NGOs in each region have refined these three principles to define more detailed calls to action, reflecting the reality of their regions. At the Global Meeting, the Budapest NGO Declaration and regional calls to action were launched and workshops were held for members to discuss how the calls to action could be used and where they could be presented.
Panel discussion: We have a Plan: What next?
The focal discussion was a panel on We Have a Plan: What Next, exploring the actions and advocacy areas for NGOs and other stakeholders to achieve the 2030 targets. The focus was on specific, actionable things that NGOs could do and could advocate for with their governments and other stakeholders.
Key outputs:
Evidence-based action is needed at all levels: national, provincial, city, and community
Break it down to specific actions: concrete actions, such as ABS breaks will make a big difference
It isn't new money that's needed but redistribution of existing budgets to include safety
NGOs must learn to show that their cause is necessary for funding and that road safety is a good rate of return on investment
Act on the small/local things as well as the large national ones: both for community-level interventions and for small businesses with just a few vehicles as well as those with large fleets
The panel featured Adrian Savanyu, General Director, Hungarian Motorsport and Green Development Agency, which includes the Hungarian Road Safety Agency; Nneka Henry, Head, United Nations Road Safety Fund; Matthew Baldwin, European Coordinator for Road Safety and Sustainable Mobility; Saul Billingsley, Executive Director, FIA Foundation; David Ward, Executive President, Toward Zero Foundation; and Gabriel Kardos, Global Director, Office and Road Safety, Johnson & Johnson.
Member Survey: Ready for the Decade of Action
At the Global Meeting, the Alliance presented the findings of its member survey conducted in 2021 to assess NGOs' opportunities and readiness for the Decade of Action, review the Alliance's contribution to NGOs' growth, and identify future needs.
Support for NGOs and the Global Meeting
The value of NGOs to the implementation of the Global Plan and the achievement of the 2030 targets was underlined by the support of online and in-person speakers at the Global Meeting.
In his video message, the President of the 76th Session of the UN General Assembly, Abdulla Shahid, highlighted the role of NGOs, "Involving civil society in the development and delivery of road safety is not only a matter of justice and inclusiveness; it is essential for effective and sustainable casualty reduction. It is a smart use of local road safety resources. NGOs have the capacity to effectively channel necessary resources to the right place and the right people; change mindsets on road safety; invigorate stagnant bureaucracies; provide support to countries in vulnerable situations; and inspire governments, enterprises and individuals to take meaningful, collaborative action."
Etienne Krug, the Director Social Determinants of Health at WHO added that "We applaud the NGOs' Budapest Declaration. It is another important step forward and will raise attention to some of the most critical issues that must be addressed to achieve a 50% reduction in road traffic deaths and injuries by 2030."
Speaking in-person at the Global Meeting, the Hungarian Minister for Innovation and Technology, László Palkovics, explained the action that Hungary is taking to reduce road deaths and injuries by 50% by 2030 aligned to the European Union's commitment.
The UN Secretary-General's Special Envoy for Road Safety, Jean Todt added that "Committing is important, acting is even more important. We need to highlight strong actions." He also received the Budapest NGO Declaration.
Latin America Chapter
A new partnership with Michelin to sponsor the Latin America Chapter was announced at the Global Meeting.
The partnership with Michelin will enable the Alliance to support NGOs in its Latin America Chapter through capacity building, networking and sharing, and advocacy. Activities will include training and coaching, resources, campaigns, and small grants. It will support engagement in the region with parliamentary groups and regional fora.

General Assembly
The General Assembly was held during the Global Meeting. This was the first time it was held online enabling more members to attend and vote.
We are delighted to announce our three new Board Members, elected at the General Assembly, Rajni Gandhi, TRAX, India; Simon Kalolo, Amend, Tanzania; and Viviam Perrone, Asociacion Madres Del Dolor, Argentina. These three new board members join our existing members of the Board, Kulanthayan Mani, Safe Kids Malaysia, and Prerana Arora, People's Trust Jaipur, India. Congratulations and welcome to our new board members.
We would like to thank outgoing Board Members, Rochelle Sobel, ASIRT, U.S., Gela Kvashilava, Georgia Partnership for Road Safety, and Manuel Ramos, ACA(M), for their many years of dedicated service to the Alliance. Both Rochelle and Manuel were part of our founding Board, and Rochelle has chaired the Board since 2019.
Sponsors
Thank you to our sponsors for enabling the Global Meeting. We are grateful for your support.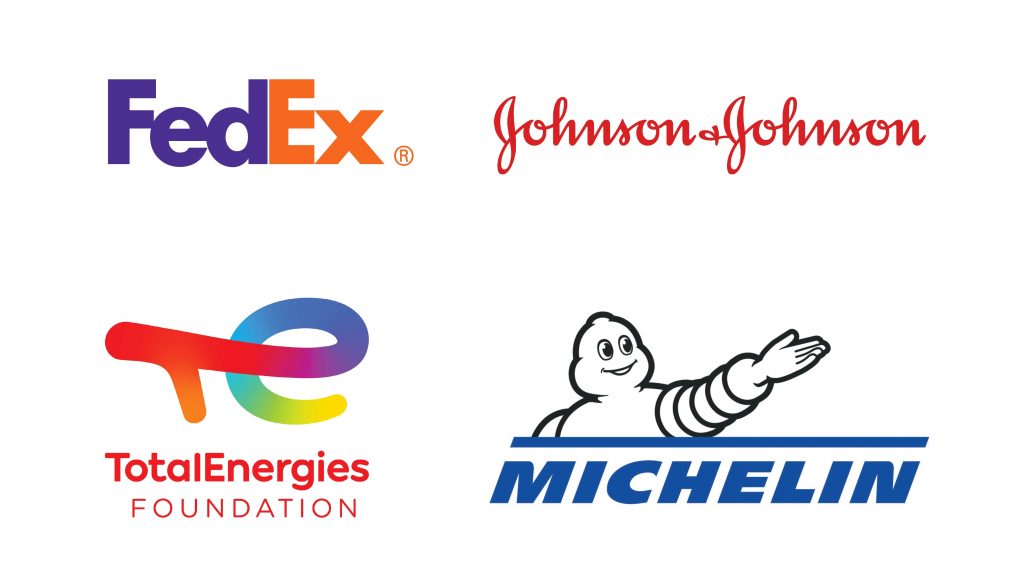 Photos: Boldizsár Jenei