Helmet Controversy in India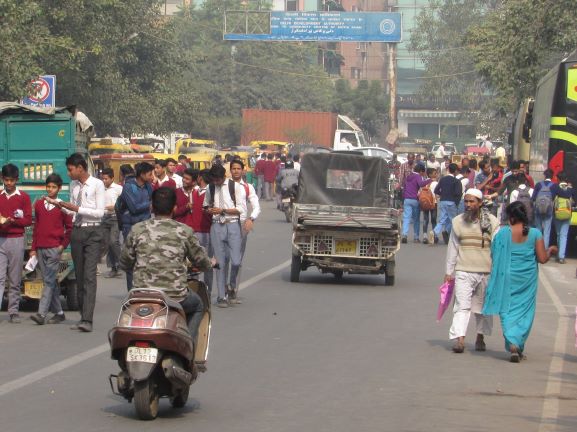 In August 2019, strict new road safety laws and penalties have been applied in India through the passing of the Motor Vehicle Amendment) Act. Once a law has been passed at national level it becomes the responsibility of the States to implement it.
In Gujarat, it was therefore a surprising move when the State government announced that it would be making motorcycle helmets "temporarily" optional for two-wheeler riders within the municipal limits (although they must still be worn outside the city limits). The decision was made as a response to motorcyclists' complaints that wearing a helmet was inconvenient.
Road safety NGOs, activists, and journalists immediately began campaigning for this decision to be reversed. They point to the evidence on helmet use: in Gujarat in 2018, of the 2,546 two-wheeler drivers killed in road crashes, 1,546 (almost 60%) were not wearing a helmet. It is estimated that a motorcyclist is 42% more likely to survive a crash if they are wearing a helmet. Says Dipak Dash, WHO Road Safety Journalism Fellow and reporter for the Times of India, "Before giving any temporary exemption, the Gujarat government should have referred to its data to find how over 60% two-wheeler riders killed last year had not worn a helmets." 
Following a request from the Supreme Court Committee, the government of Gujarat has confirmed that the relaxation of the Motor Amendment Act is temporary and NGOs will be watching closely make sure this promise is kept.
You can show your support for the campaign to make sure that helmets are mandatory under all circumstances by signing Alliance member TRAX's petition HERE. 
---