Snapshot of UN Road Safety Week Around the World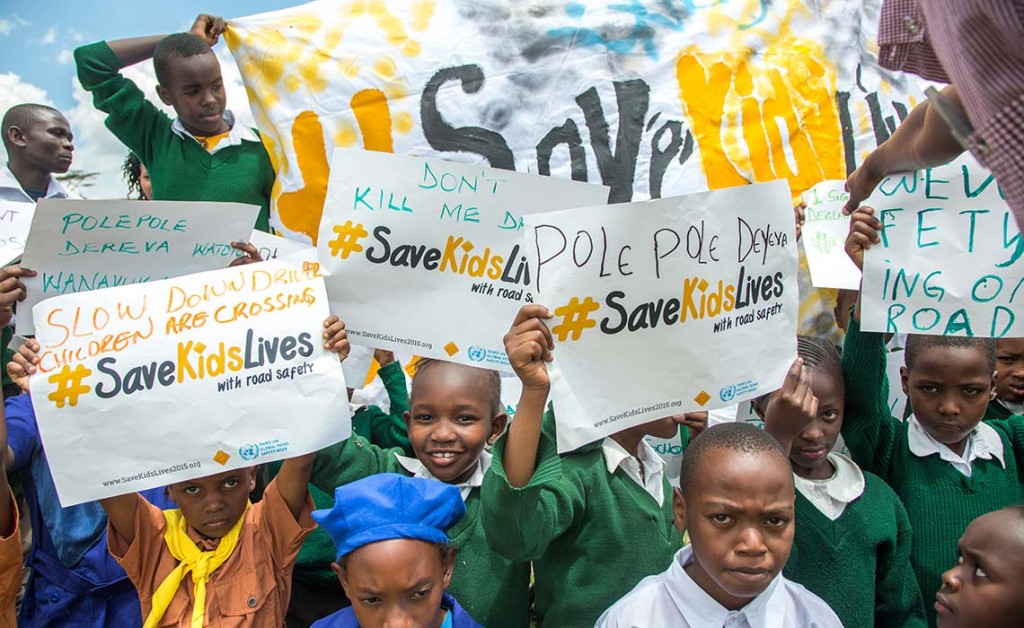 As all of you already know, the global campaign for the Third UN Global Road Safety Week is happening on 4-10 May 2015 under the theme children and road safety: #SaveKidsLives. WHO, one of the facilitators of the event, encourages governments, international agencies, civil society organizations, and private companies—all of us who travel the world's roads—to plan and host events to mark this important celebration.
Members of the Alliance around the world have prepared to organize events in celebration of the Third UN Global Road Safety Week:
–          In Ireland, the Irish Road Victims Association (IRVA) hosted "Runamuck In Memory", where a group of more than 130 road victims and road safety advocates representing "Team IRVA" took part in a 5km Runamuck challenge to highlight the human impact of road traffic collisions. The event also aimed to remember lives that were lost and broken on the roads as well as raise road safety awareness.
–          Under the theme "Roads For Development Not For Accidents, Care For Children Safety and Other Road Users", Helmet Vaccine Initiative Tanzania (HVIT) in collaboration with the Tanzania Police Department will carry out a one week driving license training and certificate awarding upon successful completion for motorcycle riders from 4-10 May 2015 in Namtumbo District in Ruvuma Region, Tanzania. At the same time, public awareness education using public address systems and road shows will be conducted to parents and children, including primary school teachers, who live along the main road on the proper use of zebra crossing, as well as how to cross the roads with their livestocks—taking into consideration that the road passes a number of villages.
–          The Zambian Road Safety Trust (ZRST) under the theme "Child Road Safety in Zambia" will organize a March  and a Media Campaign from 04-10 May 2015 in Lusaka, Zambia.
Check all events happening around the world and registrar your organization's planned events at  http://www.who.int/roadsafety/week/2015/events/event_calendar/en/
---