Car-free Streets in Zambia Supporting 30 km/h roll out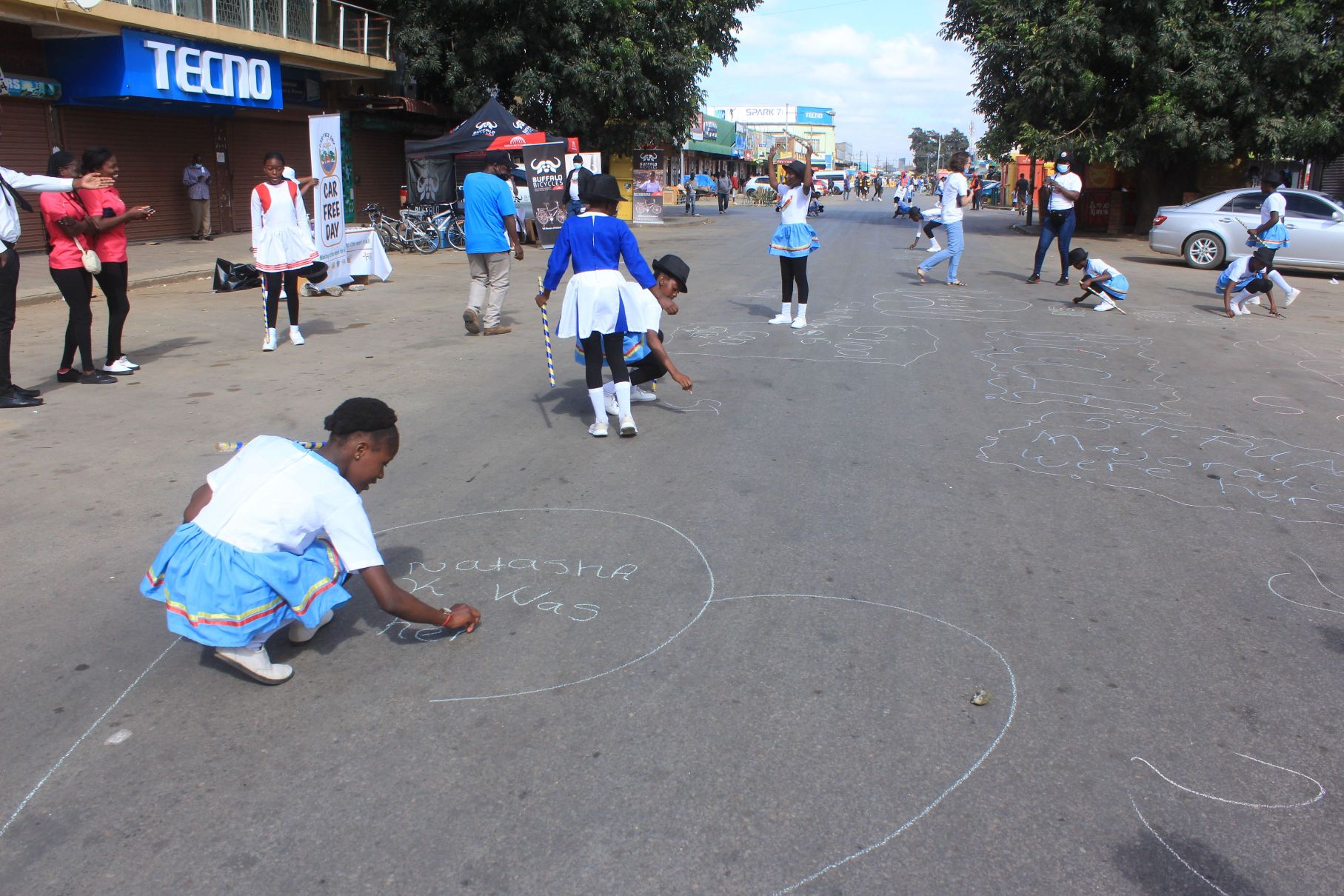 This month, Zambia Road Safety Trust (ZRST) organized the first car-free day in Lusaka, Zambia. The day, which will become a monthly event, supports the ongoing implementation of 30 km/h in the country. The car-free day took place in the city's central business district. Motorized vehicles were prevented from entering the car-free streets and parked cars also banned for the day. This enabled vendors, businesses and visitors to experience the road without vehicles, enjoy traditional dance, bouncy castles, and a cycling competition.
In 2019, 30 km/h limits for urban streets became law nationally across Zambia. You can read about ZRST's role in advocating for this important change HERE. Now, focus turns to implementation and awareness. The car free day is part of this advocacy action and is a milestone in Lusaka's commitment to encourage motorists to try alternative means of transportation for just one day.
Daniel Mwamba of ZRST says, "The car free day raises awareness on the importance of the safety of people walking and cycling — who make up 90% of residents in Zambia — and the danger they face from speeding motorists.It also raises awareness on climate change, sustainable transport, and that air pollution is responsible for the deaths of thousands of people each year."
"For the Zambia Road Safety Trust," he adds,"The car-free day is given us a new opportunity to linkup with the communities, corporate world, and many stakeholders to promote our 30km/h speed limit campaign."
Testamonials from people who took part in the car-free day
"The day was very fine. Drivers don't consider cyclists but bicycles are also road users. The best thing about the day was the space for cycling. Cycling saves time and money and it's good for health" Chita, Cyclist
"It's a good day, we are enjoying the music and selling more than usual for a Sunday" Fritah, street seller selling groundnuts
Read more about ZRST HERE.
---