22nd UNRSC meeting convenes in New York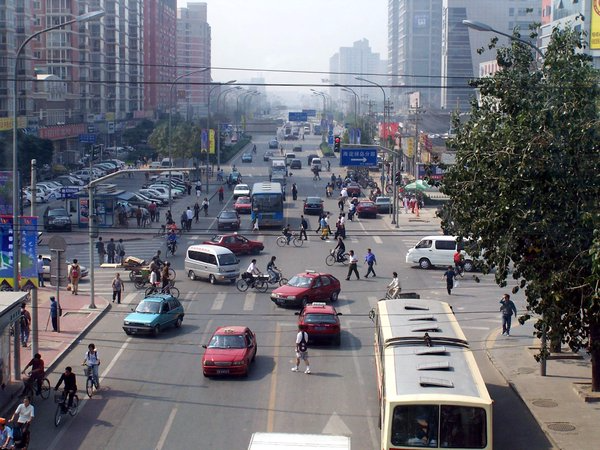 The 22nd meeting of the United Nations Road Safety Collaboration (UNRSC) was held at the UNICEF headquarters in New York City on 12-13 April 2016, leading up the UN General Assembly. The Alliance was present representing road safety NGOs, alongside road safety stakeholders from the philanthropic, bi-and multilateral, private, and public sectors.
At the meeting, representatives reflected on outcomes from the 2nd Global High-Level Conference on Road Safety that was held in Brazil in November 2015. Discussions emphasized that programs and inventions which have already demonstrated success are the best way forward to achieve the Sustainable Development Goal target of cutting global road traffic fatalities in half by 2020. There was also a general consensus that actors should focus on targeted risk areas, including helmet use, seatbelt use, drink driving, speeding, and child restraints. Further, actors were encouraged to broaden their advocacy efforts and emphasize the interconnectedness of traffic crashes and their devastating consequences with more wide scale concerns of human rights, social and environmental impact, and economic impact.
The UN resolution on "improving global road safety," which was shortly after adopted by UN Member States at the UN General Assembly, was also presented and discussed at the meeting. The content of the resolution was presented by the Russian Federation, and a discussion on implementation and financing was facilitated by the United Nations Economic Commission for Europe (UNECE). UNECE presented a proposal on how to finance road safety in a way that will catalyze action around the world. Thank you to the Alliance members who provided their constructive comments on the draft proposal. The UN resolution on "Improving global road safety" was passed on 15 April by UN Member States, which marks a major step forward in mobilizing member states to procure funding specifically for road safety interventions.
Alongside plenary sessions, the 22nd UNRSC meeting included breakout group meetings, including a meeting on Pillar 5 (P5) of the Decade of Action, Post-Crash Response. Rochelle Sobel from Alliance-member ASIRT presented on a number of Alliance member activities related to improving legal support for road traffic crash victims and urged for these issues be included in the P5 work plan which goes into the Plan of Action for the Decade of Action. Further, a guiding booklet on post-crash response was presented at the group meeting which will soon be released to the wider road safety community.
The Alliance presented findings from the learning needs assessment conducted among all Alliance members and introduced the Alliance Empowerment Program, which aims to improve the ability of NGOs around the world to design and implement initiatives that significantly reduce the risk of injury and fatality on the world's roads.
The next UNRSC meeting is scheduled to take place in November 2017.
---