Safer Cycling Advocate Program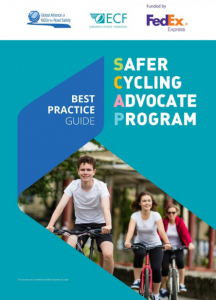 In February 2019, the Alliance, working with the European Cycling Federation (ECF) launched a new social responsibility collaboration with FedEx Express Europe, a subsidiary of FedEx Corp, aimed at improving safety for vulnerable road users in Balkan cities.
The Safer Cycling Advocate Program will empower NGOs to promote measures to improve cycling safety through infrastructure, policy, and awareness, and increase the numbers of cyclists, while also reducing road fatalities.
Access the guide HERE.