Alliance welcomes new members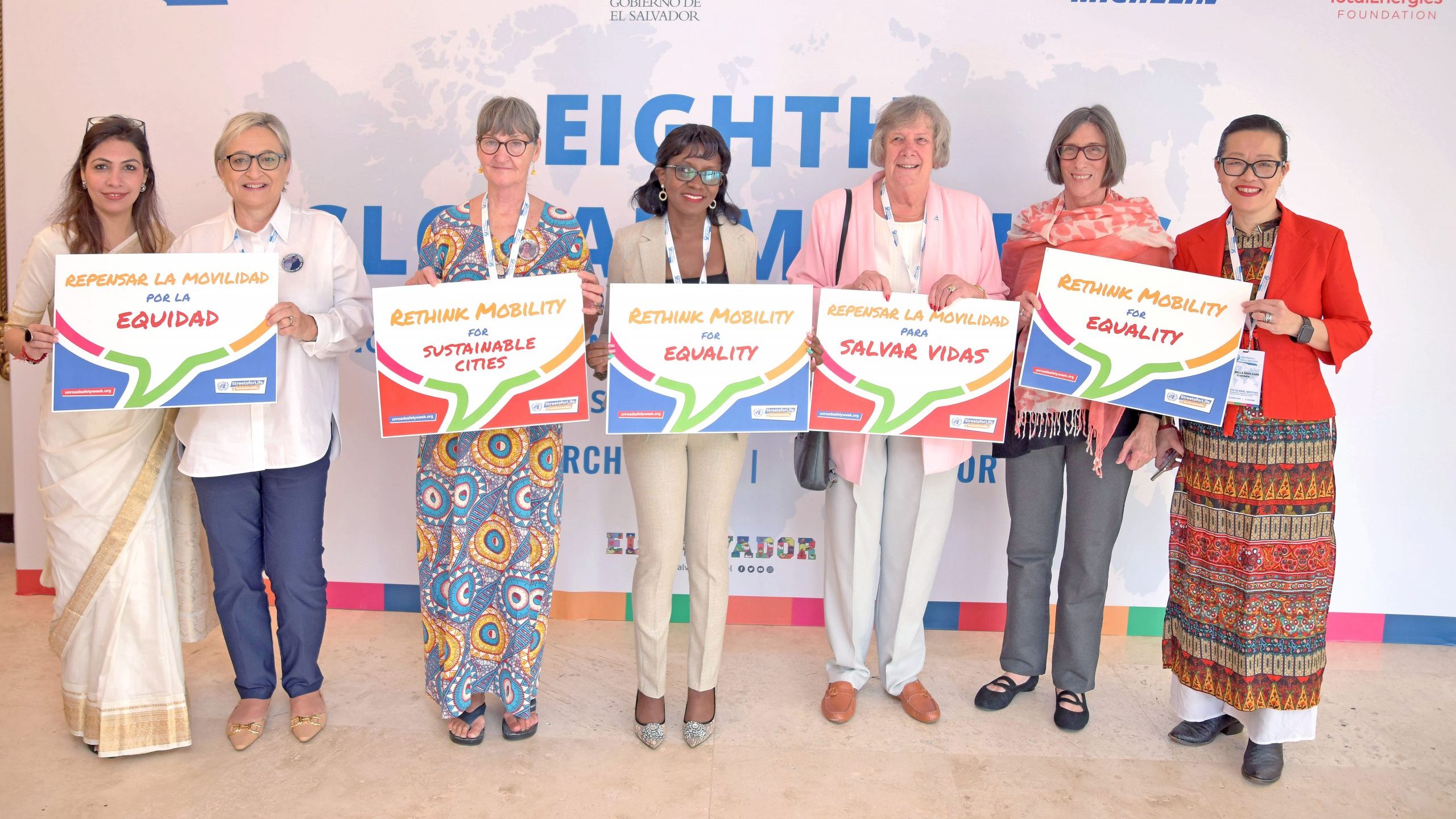 The Alliance is excited to welcome six new members who joined recently.
Full Members
Fundación Biciacción is committed to advancing the bicycle as a sustainable mode of transportation in Ecuador. Their mission involves project-based solutions in mobility, environmental sustainability, and social well-being. They aspire to lead in Latin America by encouraging bicycle use for transportation, recreation, and sport, driven by citizen participation, education, public events, research, and collaboration. Their operations are guided by a set of fundamental principles that include social and environmental responsibility, adherence to legality, participatory democracy, solidarity, tolerance, trust, respect, and discipline.
Together for Safer Roads is an international global NGO focused on building cross-sector partnerships to improve fleet trucking safety. Their core mission is to facilitate cooperation among purpose-driven companies, government bodies, and community stakeholders to enhance road safety and work towards the Vision Zero goal of eliminating traffic fatalities and severe injuries. They utilize the collective knowledge of private sector member companies to advance best practices through efforts such as addressing road safety challenges, developing innovative solutions, and specifically focusing on reducing traffic incidents caused by blind zones. They are also committed to educating the public about distracted driving through an integrated marketing campaign and aiding cities in testing advanced analytics systems for monitoring near misses, which can predict road crashes and injuries.
Associate Members
The Oli Best Road Safety Organization (OBR) was established under the Companies Act in August 2015 in Ghana. OBR aims to raise awareness about road safety, with the vision of becoming one of the premier NGOs in Ghana, with dedicated personnel working towards the advancement of road safety and educating all road users to enhance their road safety skills. OBR conducts several programs and activities, including training union and organizational drivers to improve safety knowledge, providing pedestrian education in basic schools, conducting road safety outreach in the Ashanti Region, collecting data for road safety research, offering support to road crash victims and their families while emphasizing the importance of insurance, and collaborating with road agencies to maintain road markings and signs. OBR's work contributes to the promotion of road safety in Ghana.
The SCMS Institute for Road Safety and Transportation (SiRST) is an initiative of the SCMS group of institutions, dedicated to harnessing the academic expertise of highly qualified faculties and around 4000 students to promote road safety and advance transportation practices in India. SiRST's vision is to establish a world-class institution focused on enhancing road safety and transportation in ways that are secure, sustainable, and efficient. They aim to achieve this through cutting-edge research, innovative training programs, and collaborations with industry partners, with the ultimate goal of reducing road crashes and fatalities while improving transportation system quality. SiRST aspires to be a center of excellence for road safety and transportation education, research, and outreach, envisioning a future where all road users can travel safely and efficiently using sustainable transportation methods that have minimal environmental impact.
Children Accident Prevention Initiative (CAPI) is an NGO in Nigeria that is dedicated to safeguarding and diminishing the fatality rate of school children who are frequently involved in road crashes with hit-and-run drivers. Their primary objective is to raise public awareness and implement measures to prevent road traffic injuries and fatalities specifically related to school children. CAPI's program is organized into phases with a focus on delivering essential road crash prevention and pre-hospital care services to designated schools.
Fundación TANDEM is committed to fostering dialogue and participatory action among citizens, civil society, the private sector, and local governments to design and implement initiatives that promote communities and cities as spaces for coexistence, emphasizing safety, inclusivity, sustainability, and resilience. Through their work, they emphasize the diversity of inhabitants in different territories and the vulnerable conditions faced by women, girls, boys, and adolescents. They work to create more supportive environments for these groups. They also aid municipalities by enhancing their capacities through participatory processes in policy formulation. This approach ensures that municipal policies align with the realities of the communities they serve and promote the right to participation. Through their policy impact, they strengthen the capacity of civic organizations to engage in collaborative processes that contribute to policy development and advocacy strategies.
---