WHO Virtual Press Conference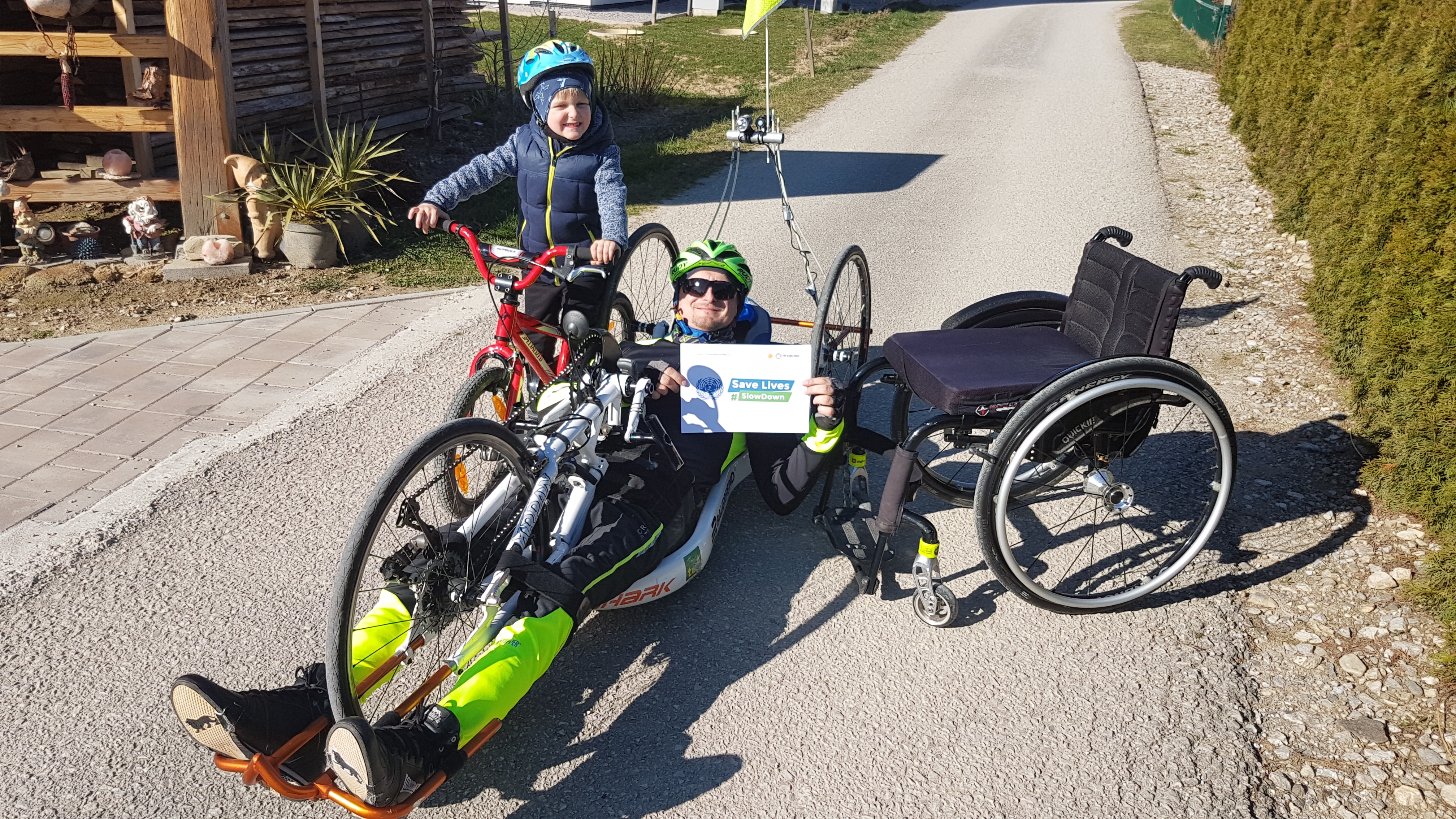 Launch of Fourth UN Global Road Safety Week and new guidance for safe roads
WHO will be hosting a virtual press conference on Friday 5 May 2017 at 14:00 Central European Summer Time (12:00 GMT; 14:00 Geneva; 08:00 New York). Excessive or inappropriate speed contributes to one-third of the 1.25 million road fatalities that occur around the world every year, and 40-50% of drivers go over posted speed limits. Highlighting the threat posed by speed, and launching new guidance to make roads safe, are key elements of the Fourth UN Global Road Safety Week, being held from 8-14 May.
 
Speakers:
Etienne Krug, Director, Department for Management of NCDs, Disability, Violence and Injury Prevention, WHO
Zoleka Mandela, Ambassador, Global Initiative for Child Health and Mobility
Saul Billingsley, Executive Director, FIA Foundation 
Access to materials: Journalists seeking copies of relevant materials can contact Laura Sminkey at sminkeyl@who.int and Paul Garwood at garwoodp@who.int
For more information:
http://www.who.int/roadsafety/week/2017/en/. Contact Christian Lindmeier: Tel: + 41 22 791 1948, Mobile: + 41 79 500 6552, lindmeierch@who.int
 
How to access the Virtual Press Conference – 05 May 2017
Please try to call in at least 10 minutes before the conference begins in order to be registered correctly. From the list below, please use the number closest to you. If you have problems with a number, try the toll number from a neighbouring country or call Switzerland: +41 22 580 5970, or France +33 1 70750705, or United States +1 855 402 7766. You can also use a VoIP programme such as Skype to call the US toll-free: +1 855 402 7766
 
On connecting, type PIN code:  39674348#  on your telephone keypad and then record your name and media outlet and then press again the # key. Please note, only participants who have clearly identified themselves and their media outlet will be able to ask questions.
 
To ask a question during the question and answer session, registered participants should type 01 on their telephone keypad, this will place you in the queue to ask questions.
International access numbers
Argentina +541152526531
Australia +61291011917
Austria +4319280492
Belgium +3211500307
Brazil +551138788007
Canada +14162164186
China 4006815483
Czech Rep +420225439711
Denmark +4535445572
Finland +358981710496
Estonia 8000111813 (toll free) 
France 0805110449 (toll free) or +33170750705
Germany 08006270715 (toll free) or +4969222229043
Hong Kong +85230773565
Hungary +3612354718
India +912261875155
Ireland +35314475417
Israel +97237207689
Italy +390236013806
Japan +81344556490
Luxembourg +35227300157
Malaysia +60320531818
Mexico 018002822715 (toll free)
Netherlands +31107137273
Norway +4723500249
Poland +48225839013
Russia +74956469303
Saudi Arabia 8008143582 (toll free) 
Singapore +6564298337
South Africa +27216724108
Republic of Korea 00308123559 (toll free)
Spain +34911140084
Sweden +46850556469
Switzerland 0800005200 (toll free) or +41225805970
Turkey +902123755118
UAE 800035704060 (toll free)
United Kingdom +442030092452
 USA 18554027766 (toll free)
---