UNRSC October Meeting in Geneva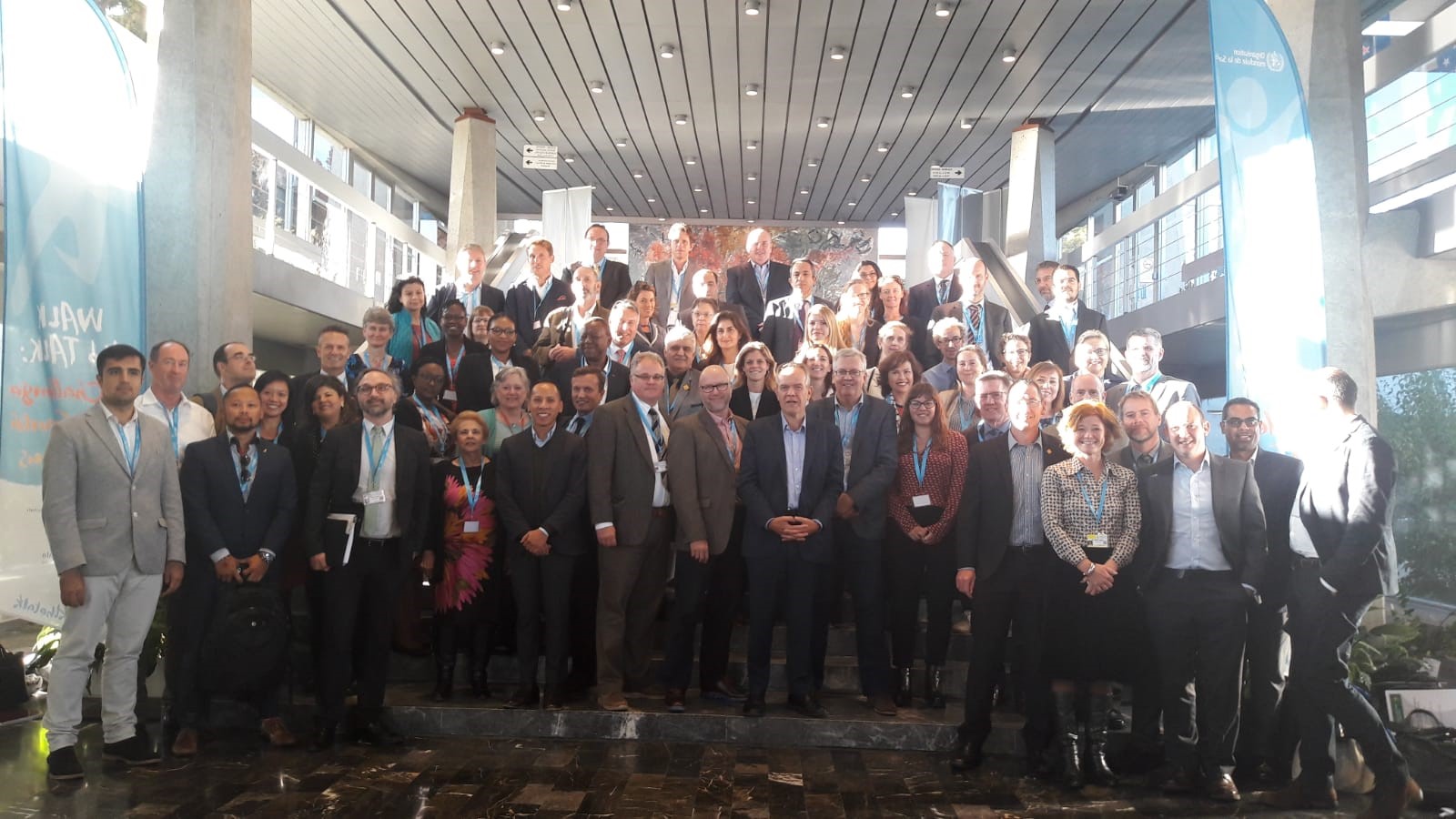 The UN Road Safety Collaboration (UNRSC) met in Geneva, Switzerland, at the beginning of October. The UNRSC is facilitated by WHO and is an informal consultative body for road safety that includes a number of NGOs.
Topics of discussion at the meeting included progress on the UN Global Road Safety Fund, plans for the upcoming Third Global Ministerial Conference on Road Safety in Sweden in 2020 and an update on the Voluntary Global Performance Targets for Road Safety Risks and Service Delivery Mechanisms (the Voluntary Targets). Lotte Brondum, Executive Director of the Alliance, facilitated discussion on advocacy through common messaging and activities for the Fifth UN Global Road Safety Week (UNGRSW) on behalf of the UNGRSW planning group.  
At the pillar four working group, Rochelle Sobel, Chair of the Alliance working group for pillar four, presented on road user behavior best practices based on our recent call for case studies.
The meeting concluded with a reminder from Dr. Etienne Krug, WHO, that the Decade of Action and the SDG target 3.6 will come to an end in 2020 and that we need to have clarity on what we want to advocate for at the Third Global Ministerial Conference on Road Safety, 2020, He reiterated the need to rethink efforts to reach significant reductions in the number of people dying and injured on the roads. 
The next meeting will take place in April 2019 in Chania, Greece, where UNRSC members will be gathered for the Sixth Global Meeting.
---