#SpeakUp: I Demand Enforcement of the Children's Safety on Motorcycles Act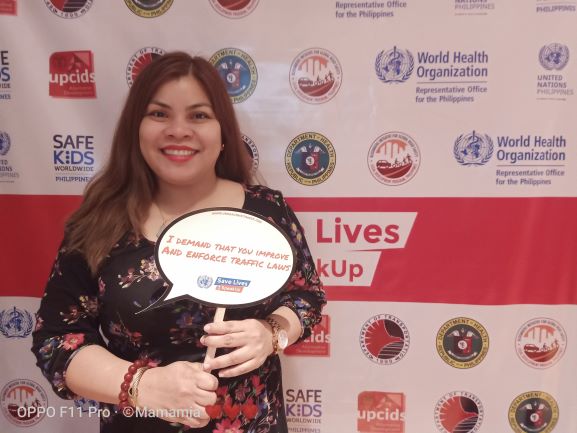 Persistence is important when we #SpeakUp. Meaningful change does not happen overnight and persistence is needed.
In the Philippines, it has been a long journey to implement and enforce the "Children's Safety on Motorcycles Act of 2015," which prevents a child from travelling on a two-wheeler motorcycle unless the child can reach the foot peg, can hold on around the waist of the rider, and is wearing a standard protective helmet. President Benigno Aquino III signed the Act (also known as the Republic Act No 10666) into force in 2015, but owing to political delays, it was not enacted until 2017. Safe Kids Worldwide Philippines (SKWP) was the only NGO, together with government agencies, motorcycle groups and others, to serve as regular consultants on the Act of 2015 and have continued to work with the government on implementation.
Enacting a law does not guarantee that everyone will follow it. SKWP has continued their work to push government to enforce it, by distributing 1000 helmets in 17 schools in three cities, and by incorporating awareness campaigns into classroom teaching and through the International Walk to School campaign.
Now, for the Fifth UN Global Road Safety Week, SKWP are calling on the government to enforce the Act and are working with their partner schools to make sure that no student should be seen riding motorcycles without the use of helmet and no child should be on a motorcycle if they are not supposed to be.
Among their activities for UN Global Road Safety Week,  today (9 May, 2019) SKWP has co-organized a multi-stakeholder forum on leadership with WHO and the Bloomberg Initiative for Global Road Safety bringing together national government representatives and NGOs. Four leaders of the national agencies will speak about their road safety accomplishments in different areas such as enforcement, data management, engineering, and education, including children's motorcycle safety and SKWP's other key demand, to improve the safety of roads around schools.
Amy Rolloque, SKWP, says "It's quite positive in the sense that we want to inspire each other and from there, to see that the efforts so far on road safety are not enough. We have to work more collaboratively and support each other. Ultimately, the goal for all of us is that noone should die on the roads. No number of deaths is acceptable. It should be zero, especially for kids."
On 20 May, another event will be held, this time with children from three schools. Based on the UN Global Road Safety Week toolkit, the children will assess the walking environment around their schools and check that no children are on motorcycles without helmets. The children will be joined in the afternoon by local officials who will be invited to commit to enforce the law in the local village and around the schools in Paranaque City. SKWP hopes that this will have a ripple effect out to the whole country. 
#SpeakUp needs persistence: meaningful change doesn't always happen overnight.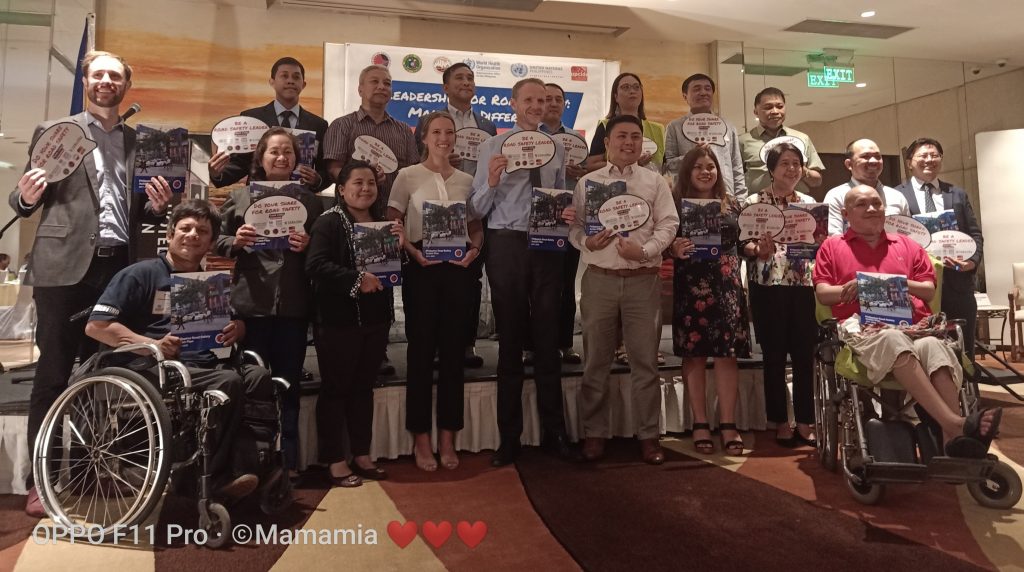 ---