Safer School Zone in Mozambique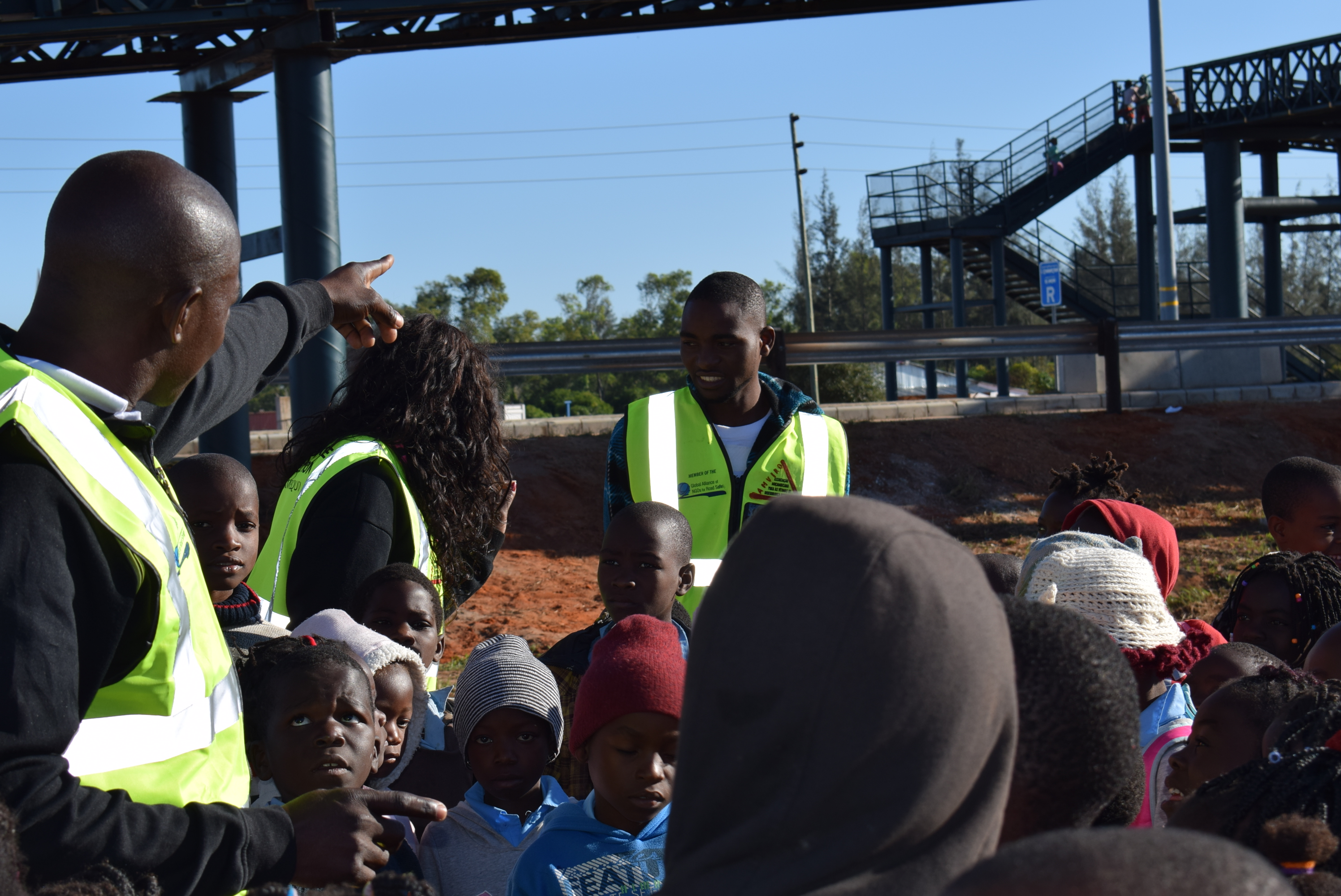 In May 2018, a child was tragically killed on the road outside Chiango Primary School, Maputo, Mozambique where Alliance Advocate Alexandre Nhampossa of AMVIRO is implementing a safe school project based on his Advocate action plan. The tragedy brought into sharp focus the dangers faced by students at the school as they cross the Maputo Circular Road on their way to and from school each day. Mr. Filipe Nhysi, the President of Mozambique visited the school after the crash, and committed to improve safety around the school. Following his visit, the Maputo Sul Company have moved fast to implement a footbridge across the busy road and, just a month later, the bridge is now finished and in use.
Nhampossa and AMVIRO have been involved throughout; they were present for the President's visit where he encouraged them to continue their activities at the school, and have been training the students to use the new footbridge and cross the road safely. Read more about Amviro HERE.
---